Nut-Tea Chocolate
Add a hint of nuttiness to the classic chocolate and peppermint combo with this drink recipe!
Dessert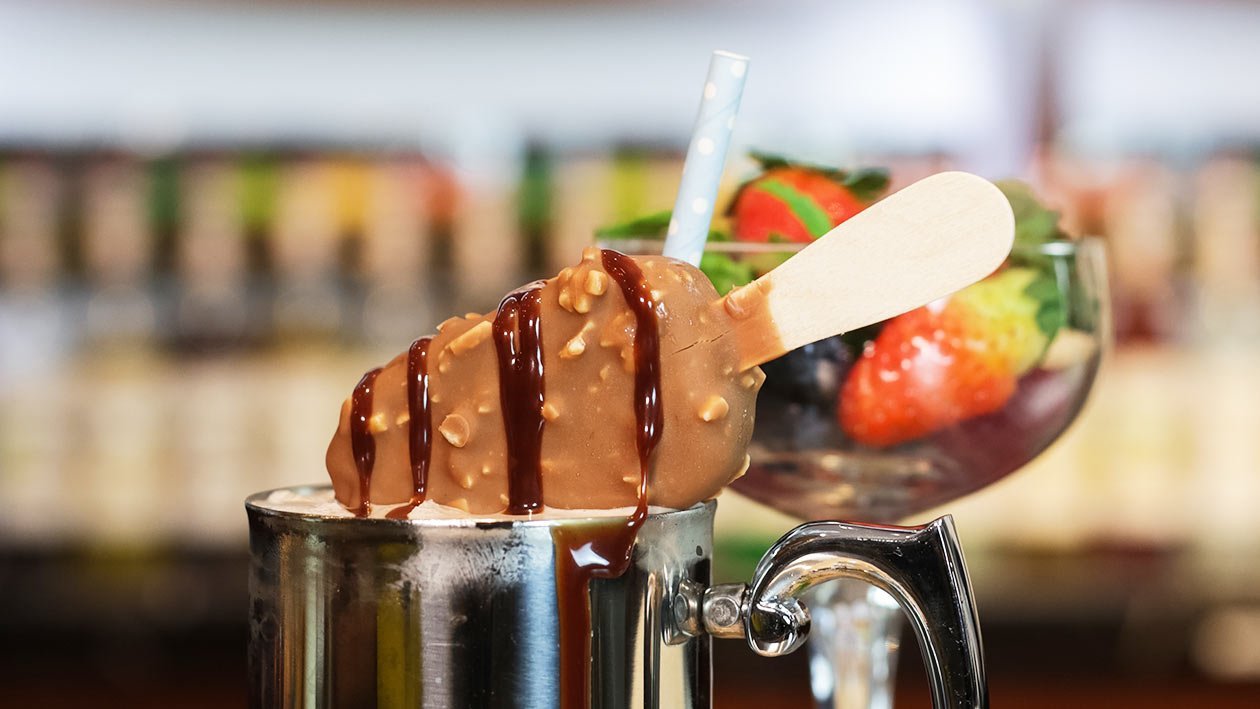 Ingredients
Nut-Tea Chocolate
Calculate the cost of this dish here:
Number of servings
−
+
Price of the dish on the menu
Total cost of the ingredients
₱0.0
Ingredient label
Name
Price in ... (use your local currency)
Quantity
% Food cost of the part
Total costs
Tea
Monin Chocolate Hazelnut sauce
/ml
30.0 ml
0%
Thomas J. Lipton Peppermint Infusion Tea 25 x 1.5g
/ml
120.0 ml
0%

Cold Water
/ml
50.0 ml
0%
Monin Vanilla Powder
/g
0.0 g
0%
Ingredient name
Disclaimer: The prices shown are an indication, based on wholesalers in the market. These are subject to fluctuation due to seasonal change and supply. UFS can in no way be held responsible for any deviations from reality.
Total cost of the ingredients
Cost of one serving
Cost of ingredients (%)
Tea
Monin Chocolate Hazelnut sauce

30.0 ml
Preparation
Tea

Pre-brew tea - 1 tea bag in 200ml of boiling water for 4-5 mins. Cool and set aside.
Combine 120ml of pre brewed tea and all other ingredients into the blender.
Blend with 1 glass of ice.
Serve in a tall glass. Garnish with a mini ice cream stick.