Sisig Rice Bake
Want to prepare sushi bake with a twist? Try this sisig rice bake recipe!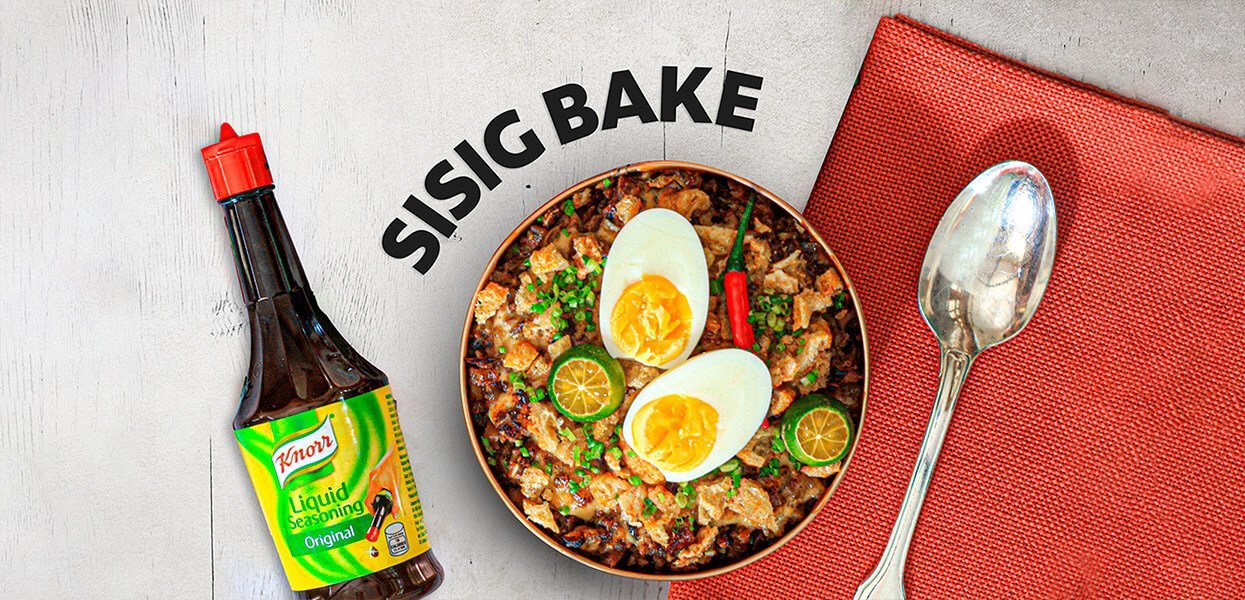 Ingredients
Sisig
Rice Preparation
Topping
Assembly
Preparation
Sisig

45 minutes

Make a stock with water, vinegar, pepper, salt and Knorr Pork Broth base.
Boil the pork face and pork liempo until tender.
Separate the pork liempo and slice into smaller pieces then cool down.
Deep fry the pork liempo until crispy then chop into smaller pieces.
Grill the pork face pieces then chop to smaller pieces.
Heat up a pan and add the oil and garlic, cook til brown and add the chicken liver.
Cook the liver then chop into smaller pieces.
In a pan, heat up the margarine and add the onions chili, chopped pork and chicken liver.
Season with Knorr Sinigang Mix, Liquid Seasoning, salt and pepper.
Set aside and cool down.

Rice Preparation

30 minutes

Cook your rice.
Bring the vinegar, sugar, salt and pepper to a boil and set aside.
Once the rice is cooked, add the vinegar mix and stir til cooled down.

Topping

5 minutes

Mix the Lady's Choice Real Mayonnaise with the Knorr Liquid Seasoning.

 

Assembly

5 minutes

In a deep casserole, layer rice, sisig and mayonnaise topping.
Bake in a 400 degree oven until the top turns golden brown.
Garnish with eggs, chicharon and spring onions.