Spaghetti and Meatless Meatballs
Spaghetti & Meatballs can be meatless with the right mushrooms! With Knorr Potato Flakes & cooking oats, mold delicious balls that don't fall apart when cooked. Knorr Aromat, a mix of spices, & tomato sauce enhance the savoriness of the dish once served!
Main course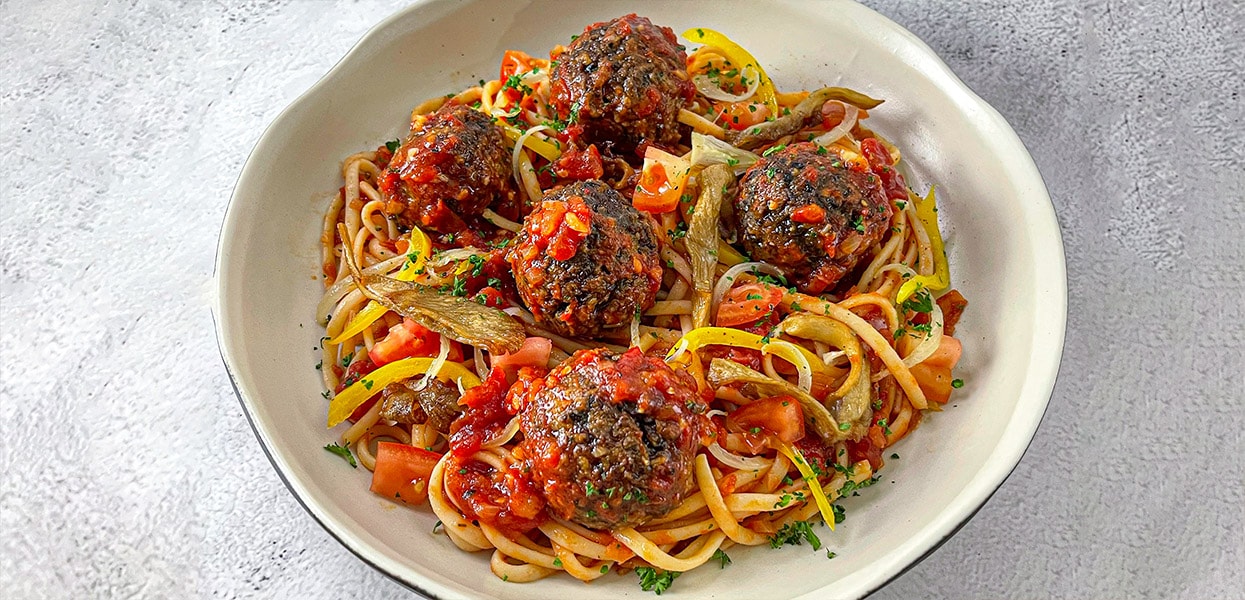 Ingredients
Vegetable Meatballs
Button Mushrooms , chopped

500.0 g

Shiitake Mushrooms, chopped

500.0 g

Oyster mushrooms, chopped

500.0 g

White Onion, miced

120.0 g

Quick Cooking Oats

120.0 g

Flat Leaf Parsley, chopped

30.0 g

Tomato Sauce, prepared

1000.0 ml
Preparation
Vegetable Meatballs

30 minutes

Heat the oil and sauté the mixed mushrooms until brown and almost dry.
Stir in the Knorr Aromat and butter.
 Add the garlic and cook for 2 minutes.
Stir in the oats, Knorr Potato Flakes, parsley, oregano, and cayenne.
Cool the mixture down a bit then stir in the eggs.
Season with pepper.
Cover and chill for 5 hours.

Assembly

30 minutes

Form into 30g balls and bake in a pre-heated 350F oven until brown and cooked through.
Serve with the tomato sauce over spaghetti and your choice of veggie garnish.