Stir Fry Plant-based Chunks Teriyaki Style
Tender and beautifully swimming in its sweet and sticky sauce that brings out its sweet and tangy flavor with a hint of some salty umami kick using The Vegetarian Butcher NOChicken Chunks. Definitely an addicting addition on your menu!  
Plant-based Meat
Main course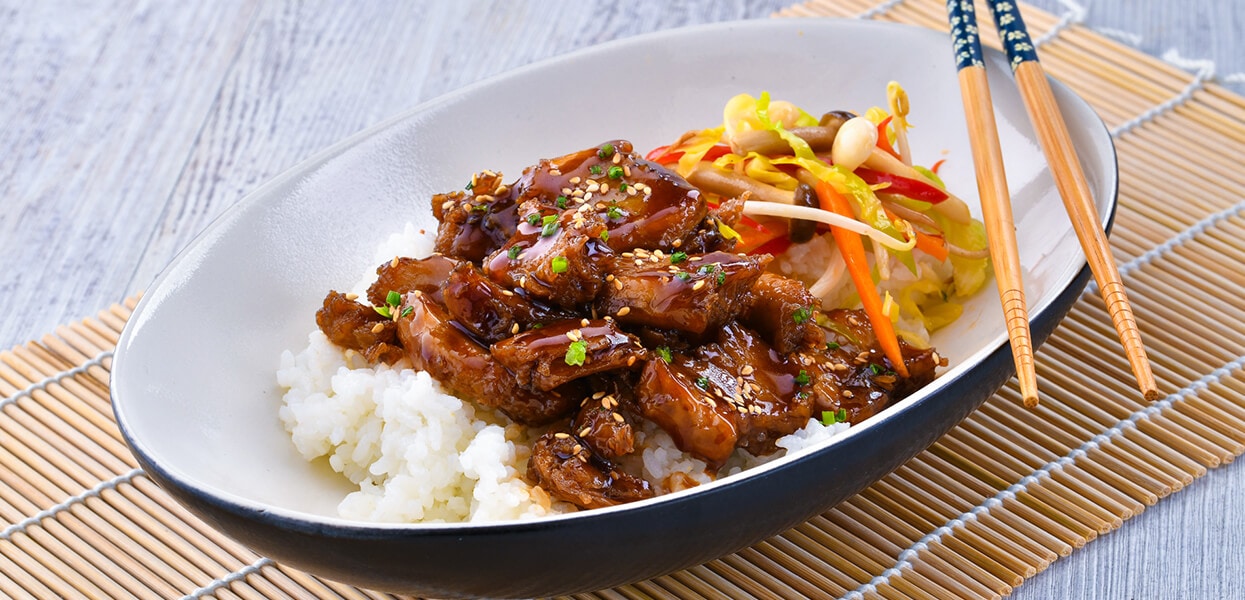 Ingredients
Preparation
Toasted Sesame Seeds

3.0 g
Preparation
Preparation

5-10 minutes

Add oil to the wok. Saute shallots, garlic and ginger until fragrant.
Add now the pre-fried The Vegetarian Butcher NoChicken Chunks and toss until well incorporated w/ the aromatics.
Add now the pre-mix sauce and continue to stir fry and toss until every chunks is coated w/ the sauce.
Deglaze w/ water and bring to a boil until its reduce to half.
Season w/ Chicken Powder then add the onion leeks. Toss until well incorporated and fragrant.
Garnish w/ Toasted Sesame seeds and some chopped spring onions.