Stir Fry Plant-based Chunks Teriyaki Style
Tender and beautifully swimming in its sweet and sticky sauce that brings out its sweet and tangy flavor with a hint of some salty umami kick using The Vegetarian Butcher NOChicken Chunks. Definitely an addicting addition on your menu!  
Plant-based Meat
Main course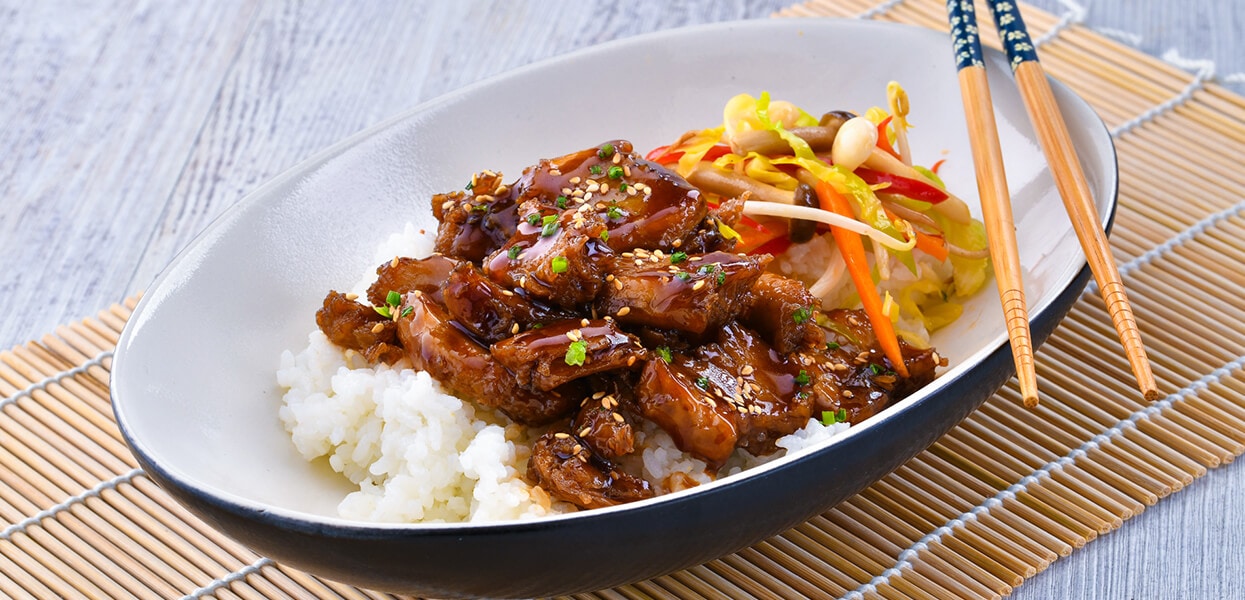 Ingredients
Stir Fry Plant-based Chunks Teriyaki Style
Calculate the cost of this dish here:
Number of servings
−
+
Price of the dish on the menu
Total cost of the ingredients
₱467.63
Ingredient label
Name
Price in ... (use your local currency)
Quantity
% Food cost of the part
Total costs
Preparation
Vegetable Oil
/ml
30.0 ml
0%
The Vegetarian Butcher No Chicken Chunks 1x1.75kg, blanched for 1 min. in boiling water; strain then pressed in a collander to remove excess water. Set aside to cool. Blached fry for 1 minute before the actual stir frying
/g
320.0 g
0%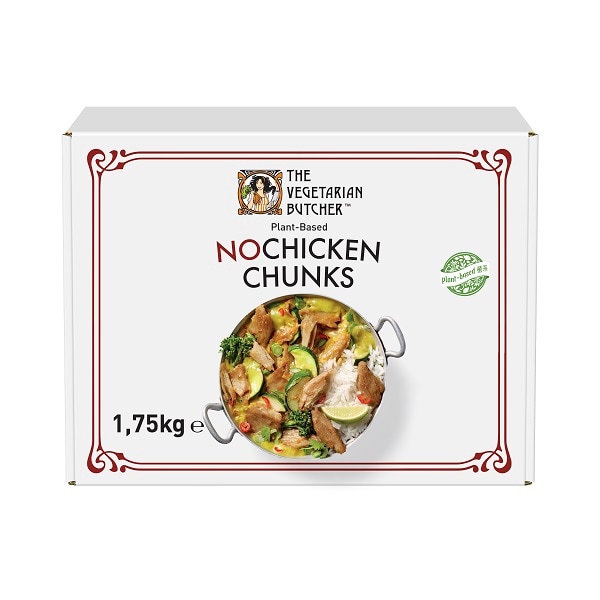 Knorr Teriyaki Sauce 1.5kg
/ml
55.0 ml
0%
Knorr Chicken Powder 1kg
/g
3.0 g
0%
Toasted Sesame Seeds
/g
3.0 g
0%
Ingredient name
Disclaimer: The prices shown are an indication, based on wholesalers in the market. These are subject to fluctuation due to seasonal change and supply. UFS can in no way be held responsible for any deviations from reality.
Total cost of the ingredients
Cost of one serving
Cost of ingredients (%)
Preparation
Toasted Sesame Seeds

3.0 g
Preparation
Preparation

5-10 minutes

Add oil to the wok. Saute shallots, garlic and ginger until fragrant.
Add now the pre-fried The Vegetarian Butcher NoChicken Chunks and toss until well incorporated w/ the aromatics.
Add now the pre-mix sauce and continue to stir fry and toss until every chunks is coated w/ the sauce.
Deglaze w/ water and bring to a boil until its reduce to half.
Season w/ Chicken Powder then add the onion leeks. Toss until well incorporated and fragrant.
Garnish w/ Toasted Sesame seeds and some chopped spring onions.