Restaurant operators also have to look out for their own – they are responsible for the livelihoods of their own families and staff members. How can we maintain or drive revenue while taking steps to become more sustainable? 
Maybe you're not ready to completely revolutionize your menu or reconstruct your supply chain, but there are plenty of truly easy sustainability moves you can make to go a little greener in 2021. 
Here are the 10 easiest sustainability moves for restaurants in 2021:
Introduce a few meatless menu options
Grow your own
Easy energy-saving product installations
Go vintage to go green
Reduce waste through donation
Pickup a few green cleaning products
Invest in eco-friendly disposables
Throw in a few local orders
Join a recycling program
Chat with your staff about individual awareness

Introduce a Few Meatless Menu Options
Reducing meat and dairy consumption may reduce environmental impact by lowering greenhouse gas emissions. The growth and harvest of cows emit large amounts of gases every year, polluting the air and trapping heat.
Not only are meatless menu options more sustainable, but they can also save restaurant owners a lot of money. Produce costs significantly less than meat, so vegetarian and vegan menu options often have higher profit margins than meat dishes.
It easy to introduce a couple of vegetarian or vegan options to your menu. You can start with a dish like this Cauliflower Tacos and then put your personal spin on it.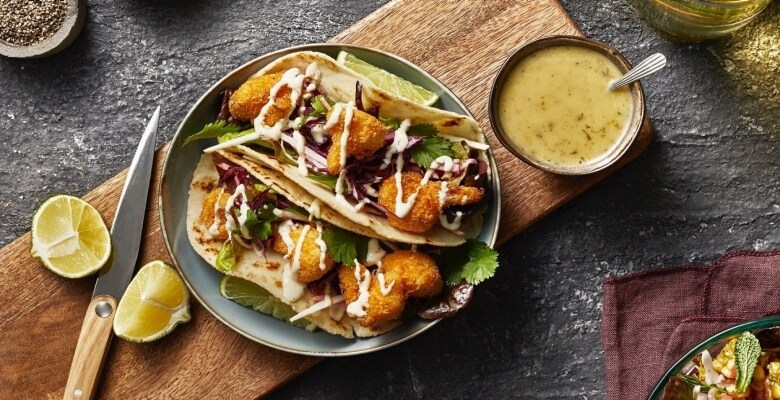 Alternatively, you could offer a few meatless substitutions below regular menu options – for example, a pasta could go meatless easily with just a little extra sauce, cheese or produce like mushrooms to make it more filling.
Highlight your vegan or vegetarian menu options with symbols or special headers, and advertise them so your patrons know they can eat green at your establishment.
 
Grow Your Own
Most restaurants are not prepared to become self-sustainable or grow all of their own food, but you can start by planting one or two of your specialty items or mass-produced items. 
Onsite gardens are increasing in popularity throughout the restaurant industry. Even in the most urban of locations, it is possible to grow at least a little bit of produce. If you don't have spaced for a true garden, you can grow food in containers and raised beds, or on the rooftop. Customers love locally-grown, organic produce, so you can potentially impress your guests, increase efficiency, and save money by growing some of your own.
Some restaurant operators may be able to tend to their own garden, while others may need some extra help from present or new team members. You can grow your garden in your own backyard, or on a separate lot. You should be able to offset any labor and supply costs by cutting produce purchasing costs.
 
Easy Energy-Efficient Product Installations
Getting the best, most efficient appliances are preferable and can save water and electricity over time; however, there are easier ways to save energy and water.
You can install:
Timers on lights
Low-flow toilets and sinks
Low-flow spray valves in dish sinks
LED, halogen, CFL bulbs
Motion sensor lights in bathrooms
Spot air conditioners
Occupancy sensors in freezers
Savings on future energy and water bills will offset upfront purchasing and installation costs.
Other steps you can take include:
Open windows on nice days to prevent using heat or AC
Offer water to customers instead of automatically bringing it to the table
Identify energy leaks in faulty appliances

Clean condenser coils on refrigeration equipment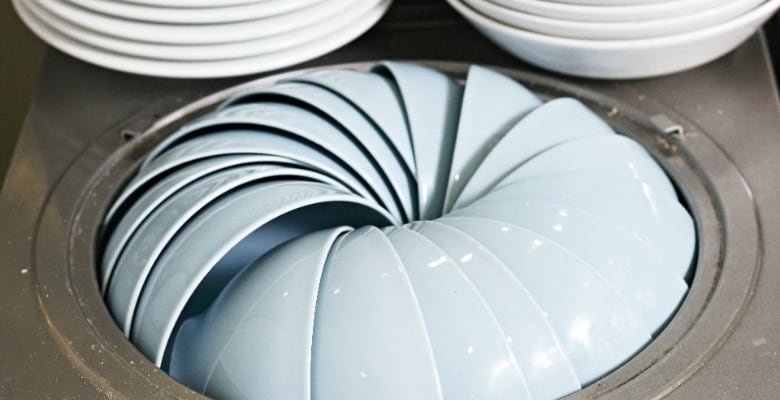 Go Vintage to Go Green
Every brand-new furniture item or piece of décor must be manufactured and then shipped. Ordering new pieces for the restaurant involve shipping pollution, paper and packing waste etc.
Here is where you can source dishes, linens, lighting fixtures, décor and more, instead of buying it all brand-new.
Thrift shops
Auctions
Restaurants that are closing
Reusing décor or furniture
You can aid in recycling and save money while still finding pieces that complement your restaurant's style or theme. Reused items will even make your restaurant stand out.
When you renovate or redecorate, be sure to sell, recycle or donate old items as well.
 
Reduce Waste through Donation
It's difficult not to create extra waste in restaurants. Food scraps, leftovers, plastics used in the kitchen… waste adds up fast, but there are simple ways to cut down on trash. Try some of the following steps:
Keep better inventory and order less
Reduce portion sizes if guests are not finishing meals
Fortify or flavor convenience stocks and sauces with leftovers, or create items like a carrot top pesto
Conduct a food waste audit
Use portion control tools
Use overripe fruits to create baked goods and other desserts
Identify organizations in your local area to donate leftover food to every week
Donation is the best way by far to eliminate food waste. Soup kitchens, homeless shelters, and religious organizations may all take your extra food.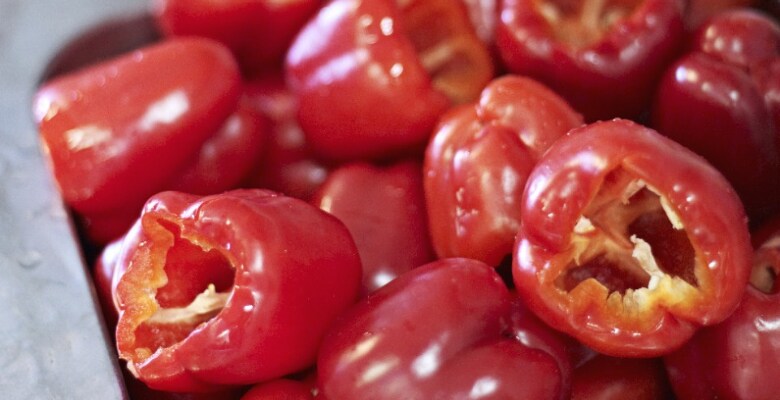 Pickup a Few Green Cleaning Products
The chemicals in most commercial cleaners may be harmful to you, your guests, and the environment. Chemicals in professional cleaning products contribute to water pollution and smog, and can even affect animal life. 
Fortunately, there are many green cleaning products on the market today, many of which are powerful enough for commercial use, like Seventh Generation Professional. You might also use biodegradable soap in the bathroom.
You may want to consider negotiating the price of buying green cleaning products in bulk if they are more expensive than your current cleaners. While this change may cost a little extra, it is an easy change that goes a long way in safeguarding the environment.
You might also try natural cleaning methods, like steam cleaning floors and carpets instead of using chemicals, using vinegar, lemon and tea tree oil etc.
 
Invest in Eco-Friendly Disposables
Two million trees are cut down each day, and millions of tons of plastic are disposed each year in the US alone. Instead of choosing plastic utensils, try biodegradable or compostable options. There are many products available made from natural products like bamboo, sugarcane, PLA plastic or paper. 
Here are a few disposables you might consider replacing with recyclable, renewable, reusable alternatives:
Straws
Utensils
Plastic bags
Takeout boxes
Delivery bags
Wrapping on tables, chairs and utensils
Menus: consider contactless option and have customers access your menu via QR code
If you continually reprint your menu, you can have a big impact on the environment. Consider listing specials, changing menus, seasonal recipes etc. on a chalkboard, white board, or digital display.
 
Throw in a Few Local Orders
You may not be ready to change everything about your supply chain; however, you might consider looking at local offerings and switching just a few of your products around. All out-of-season products must be shipped, which initiates pollution from transportation, packing waste etc. If you order all of your produce from different companies, those environmental threats increase. You can minimize your carbon footprint by ordering concisely and keeping things local and in-season as much as possible.
 
Join a Recycling Program
Most cities in the U.S. and Canada are making recycling easier for restaurants. Many recycling programs are totally free, and others charge very low fees to join. 
You can explore recycling programs in your area here. You can recycle food scraps, fruit and vegetable waste, coffee filters, tea bags, cardboard sleeves, paper towels and more.
Set up recycling stations all over the kitchen, bar, office – anywhere to encourage staff and customer recycling. Indicate the recycling bins with signage and polite reminders, and reinforce the behavior with staff members.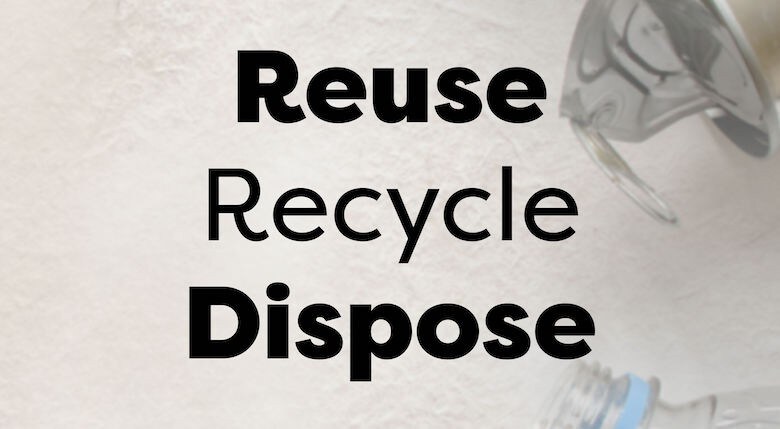 Chat with Your Staff about Individual Awareness
Every single team member has a role in how much is going to waste and how much is being used. A little education can be all it takes to improve individual awareness and decrease waste significantly. 
Teach your staff about:
The importance of an eco-friendly restaurant, and how it will benefit both guests and staff
How to implement products and appliances concisely and avoid waste
What is recyclable and how to recycle
How to reuse parts of food products
What goes into the compost (if applicable)
You can encourage the staff to come up with their own ideas so that everyone feels involved in the restaurant sustainability initiatives.
In conclusion, don't hesitate to advertise your new sustainability practices. Guests want to know that you care about the environment, and they are interested in the exact steps you are taking to reduce your carbon footprint. Surveys show that 60% of consumers are actually seeking out sustainable restaurants, and are even willing to pay more for sustainable establishments.