Fortunately, the National Restaurant Association has created guidelines for restaurants so that you can keep customers and employees safe, all while complying with state and local directives. These guidelines are perfect for navigating public health concerns, all while reassuring customers about food safety and about the cleanliness of your establishment. This article will explain the latest guidelines from the National Restaurant Association. We'll explain what's changed because of the COVID-19 outbreak, and what's stayed the same. Keep reading to learn more.
What are the guidelines based on?
The National Restaurant Association's guidelines also are in line with the latest advice from the Centers for Disease Control and Prevention (CDC), the US Food and Drug Administration (FDA), the Environmental Protection Agency (EPA), the Occupational Safety and Health Administration (OSHA), and the American Society of Heating, Refrigerating, and Air-Conditioning (ASHRAE).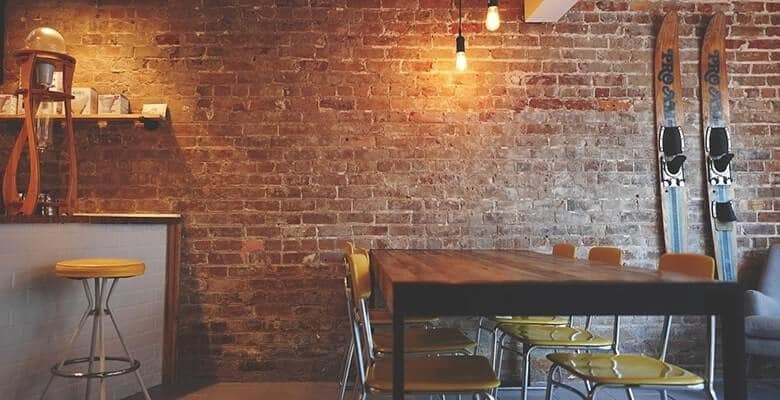 What's Familiar About These Guidelines?
Chefs and restaurant workers have always been concerned with health and food safety. That's good, because it means that staying safe and staying hygienic is not a new idea. If you're like most people in the restaurant business, you've always been careful about food safety; you've probably always been cautious about keeping your environment clean and germ-free. In other words, you're already ahead of the game in terms of disease prevention and sanitation!
Today, the National Restaurant Association is adding some COVID-specific guidance to their usual advice about hygiene and cleanliness. But some of the guidelines will feel familiar. The National Restaurant Association recommends, for example:
Strict hand washing practices, with directives on how to thoroughly wash every part of the hands (you can find a hand washing guide here)
Procedures in place to clean and disinfect surfaces in the kitchen and dining area. It's important to use high-quality, professional cleaning products for this.
Sick employees must stay home instead of coming in to work
Ensuring that a certified food safety manager is on-site at all times to supervise
So, the good news is that a lot of this guidance is going to be familiar to experienced restaurant workers. Of course, in the light of the COVID-19 outbreak, it is more important than ever to strictly stick to the guidelines. Hand washing is more important than ever; so is keeping your environment sanitary. And there's also plenty of new guidance which is specifically targeted at the ongoing COVID-19 outbreak. Keep reading for some of the new guidelines.
Social distancing and masking
The National Restaurant Association recommends maintaining a distance of at least six feet between people. (Of course, people from the same household --- like families dining together – don't need to socially distance from one another!)
At all times possible, the guidelines also call for wearing cloth face coverings. Make sure that the masks are worn correctly at all times, and that they fully cover the nose and the mouth. Where relevant, gloves and other PPE (personal protective equipment) should also be worn.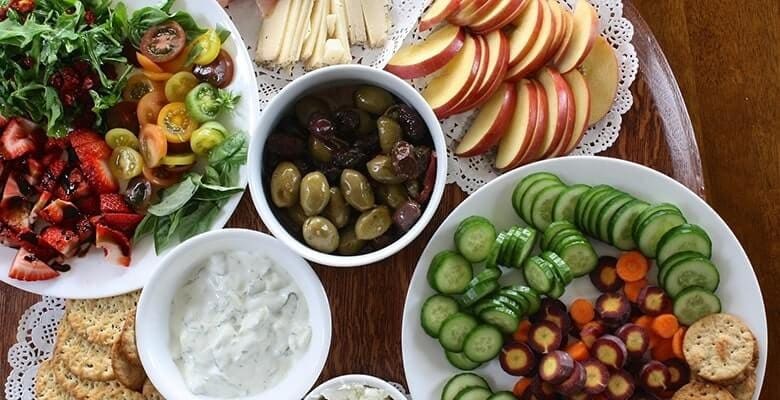 Additional food safety measures
Concerns about the transmission of COVID-19 mean that it's now recommended to put some new food safety measures in place. The good news is that these measures are all easy to implement and are generally common sense approaches to disease prevention. Some of the new measures concern self-serve and grab and go options.
The National Restaurant Association recommends:
Self-serve salad bars and buffets must have sneeze guards in place. (This applies to all municipalities in which salad bars and buffets are legally permitted.)
Restaurants must clean and disinfect all food containers and shared serving utensils frequently.
If your restaurant provides grab and go service, make sure your coolers are stocked at only the lowest possible levels.
Avoid having customers share condiments, where possible; serve each table its own condiments.
Where possible, remove self-service items like sliced lemons and drink stirrers from the bar area.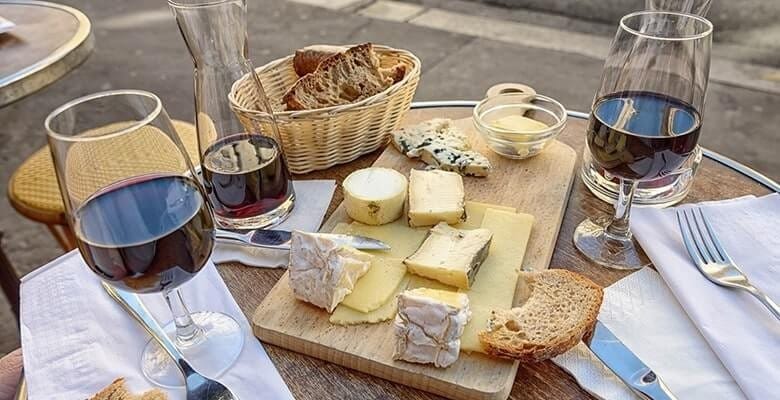 Sanitation and hygiene
Restaurants have always been concerned with hygiene and cleanliness. But of course, staying sanitary is more important than ever during the current COVID-19 outbreak. Staying clean boosts customers' confidence and makes them feel safe. This, of course, makes it likelier that they will return soon, and recommend your restaurants to your friends.
Use only professional cleaning products to clean, disinfect, and sanitize your restaurant. Seventh Generation cleaning products are wonderful for creating a clean, sanitary environment without leaving behind chemical traces or odors.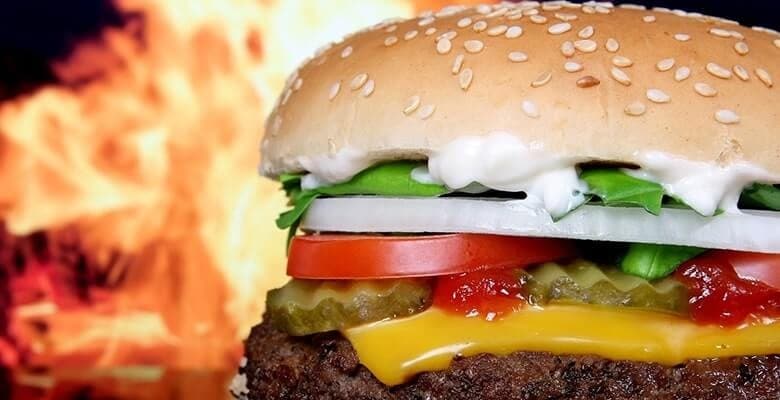 Creating the right layouts to combat COVID-19
Making changes to the physical set-up of your restaurant can go a long way to combat the spread of COVID-19. That's great news, because these changes are all within our power. Layout changes also send a clear visual cue to your customers that you've put some time and thought into making sure you have the safest possible environment. That's going to build trust and encourage customer loyalty.
How can you make your space even safer than it already is? Wherever possible, add physical barriers (even screens and lightweight partitions can help) to encourage social distancing and make it easier for people to remain six feet apart at all times.
The National Restaurant Association also recommends installing sneeze guards around any self-serve food areas, like salad bars or buffets.
Ventilation
Experts are still evaluating the role of air circulation in spreading the COVID-19 virus. What we do know is that good ventilation is important – and that it's relatively easy to ensure. The new guidelines recommend that you
Have your HVAC system regularly inspected and ensure that any necessary repairs are carried out immediately
Routinely test your ventilation system and ensure that any and all necessary repairs are carried out right away
Verify that your restaurant temperature and humidity are set appropriately so that you can avoid excess levels of humidity and condensation inside the premises.
This is an area where scientists are always learning more. It's very possible that there might be additional air safety requirements put in place soon. This might look like special filters for your ventilation system, or even new air disinfection systems. What we do know for certain, though, is that the bulleted list of air safety measures is going to be truly essential.  
What if an employee catches COVID?
It's a big question – what should you do if one of your employees gets sick? Obviously, your first concern will probably be for the care and safety of your staff. But you also have a responsibility to the broader public to care for them and keep them from being infected when one of your staff gets ill.
The guidelines recommend doing a pre-work screening of employees. But the guidelines allow for some leeway here. You are not required to take your employees' temperature when they show up for work, for example. You are also not required to ask them about their contact with other people, or with people who might have been infected with COVID-19.
The general rule is that all employees who are sick should stay at home. Any employee who shows up to work with symptoms should be sent straight home. That goes for any kind of illness, but right now, it's best to be especially careful with any symptoms of COVID-19. In addition to risking their own health, a sick employee runs the risk of getting other staff members and customers ill. In order to prevent the disease from spreading, it's important to make sure that all infected staff stay away from the workplace.
How long should a sick employee stay home?
The Center for Disease Control (CDC) recommends that anyone with symptoms of COVID-19 should self-isolate for seven days after they first show symptoms. The CDC also advises not coming back to work until the employee has been symptom-free for at least three days. Symptom-free, in this situation, means that the person doesn't show any signs of illness even after they stop taking their medication. Medication can mask symptoms, so it's especially important to assess symptoms without being on medication.
In some cases, it might be a good idea for employees to check with their doctors to make sure that it's safe for them to come back to work. Again, it's important to err on the side of caution. Restaurant workers have a responsibility to the public, and especially to customers, to stay safe and prevent the spread of disease.
In the same vein, it's important to thoroughly clean and disinfect any areas of the restaurant that may have been used by an infected employee. Use professional cleaning products, like Seventh Generation cleaning products or something of equally high quality.
How else can we encourage safety and social distancing…without spoiling the restaurant experience?
It seems strange, doesn't it? Restaurants are sociable places. They're the kinds of places people come when they want to be together, share a meal, laugh, and enjoy themselves. Today, restaurant owners and staff have a challenge. They need to find a way to encourage social distancing and healthy behavior, all without spoiling the restaurant experience that customers want to have.
The new guidelines from the National Restaurant Association set out clear ways to both protect the health of everyone in the restaurant, and ensure that people can relax and enjoy themselves. Besides, when people feel safe and secure, they'll be able to enjoy themselves much more!
The guidelines recommend rearranging your tables and chairs to make sure that you have at least six feet separating each table. Do everything possible to limit crowding. Encourage people to reserve tables ahead of time, for example, so that you can plan ahead for their seating, and make sure that the tables themselves aren't over-crowded.
Put barriers around booths, host stands, bars, and register counters. Encourage your customers to wear their masks whenever they get up from their tables, and discourage too much interaction between customers and staff. Of course, your staff should be encouraged to wear their masks at all times. Delivery drivers and suppliers should also be regularly reminded that you want to preserve strict social distancing.
Final thoughts
Running a successful restaurant has never been easy. COVID-19 has brought a whole range of new challenges to the field, and it's changed a lot of the things that we take for granted. Social distancing, masking, and new hygiene protocols are just a few of the things that have changed in today's restaurants. Whether you're offering outdoor dining, indoor dining, or takeout and delivery options, it's pretty certain that your restaurant doesn't look the same as it did this time last year!
Still, you can safely navigate all of these changes, with a bit of patience and perseverance. Following the new guidelines will make it easier to figure out what's most important in terms of making your restaurant safe, sanitary, and inviting to your guests.