To inspire a more sustainable food future, Knorr, in partnership with WWF, has selected 50 ingredients based on their taste, nutritional value and low environmental impact.
They include lesser-known varieties of grains, tubers, beans, sprouts, root vegetables, mushrooms, nuts, seeds and beans. They are the Future 50 Foods.
With the help of chefs like yourselves, we aim to bring these ingredients into the forefront. Why? Because of the 5,000 edibles crops on earth, we rely on just 12, as well as 5 animal species, for 75% of our food.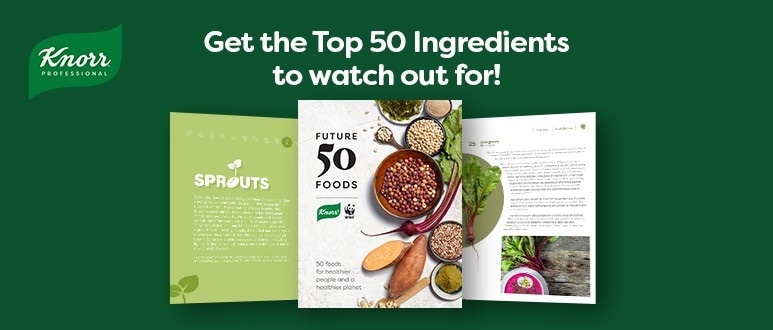 Download our FREE Recipe eBook today!