As the foodservice industry tries to recover from the enforced closures to arrest the spread of COVID-19, Unilever Food Solutions is here to help you make things easier and more manageable. Most of our diners are stuck at their homes and are looking for nutritious food to support their health, while at the same time looking for familiar flavors they used to enjoy through their local travel.
To help you with tips on how you can prepare your dishes for delivery or takeout and provide recipe ideas that diners are looking for, we've compiled the We Cook As One Recipe E-Booklet and Food Delivery Guide. Register now to download this booklet for free and get the first updates when we have new resources to help you in your business.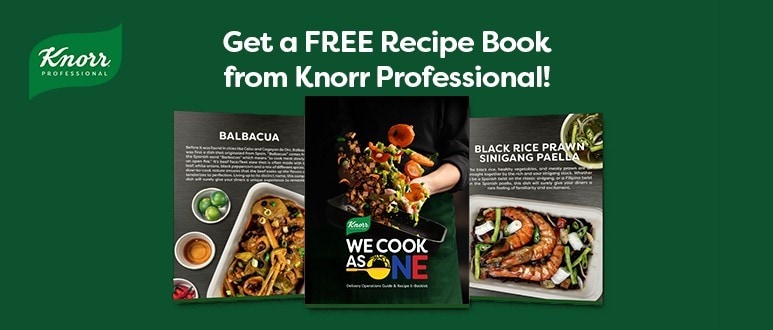 Need recipe ideas and food delivery prep tips? Get this FREE Recipe E-Booklet & Delivery Guide!