Better for your dishes, your diners and the world we share.
The world is facing an unprecedented challenge. With a burgeoning population expected to reach 10 billion by 2020, our planet will be placed under even more pressure to produce enough food. We need to transform our global food system to become more sustainable. At the moment we rely on a small range of foods which negatively impacts our health and the health of our planet. 
Dietary monotony threatens the resilience of our food system, limiting the range of food we can eat.
Since 1900, 75% of the genetic plant diversity in agriculture has been lost.
Knorr Professional and WWF-UK have a shared ambition to drive change, which is why we, in partnership with Dr. Adam Drewnowski, Director of The Center for Public Health Nutrition at the University of Washington, have collaborated to create the Future 50 Foods report. In a world cluttered with advice and pressure around what not to eat, we want to provide people with more food choices to empower positive change. For this reason, we have identified 50 foods we should eat more of because they are nutritious, have a lower impact on our planet than animal-based foods, are affordable, accessible and taste good.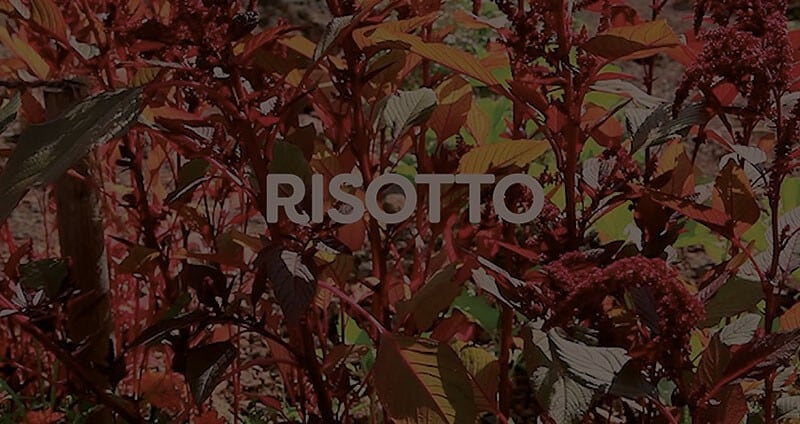 Introducing Your Future 50 Foods: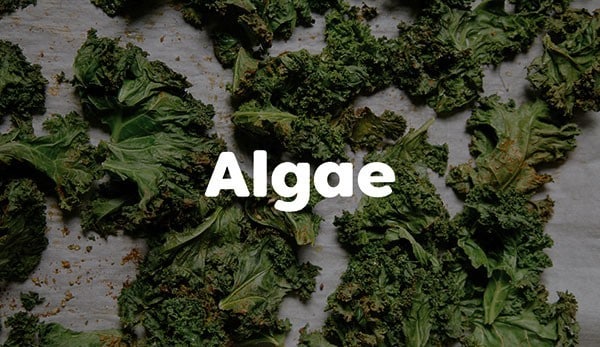 Algae can be rich in protein and have a meat-like umami flavour, making them a potential replacement for meat.
Laver seaweed
Wakame seaweed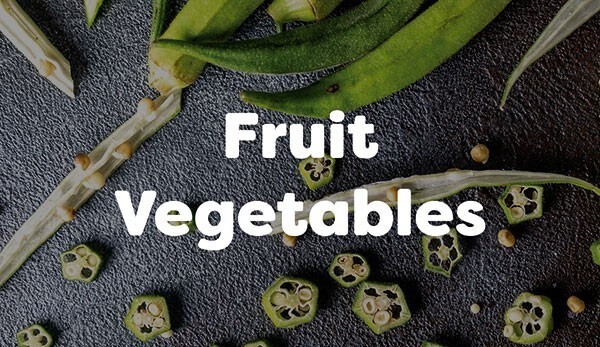 Fruit vegetables are eaten as vegetables and commonly mistaken for them. They are sweeter and often contain a higher amount of carbohydrate and water.
Pumpkin flowers
Okra
Orange tomatoes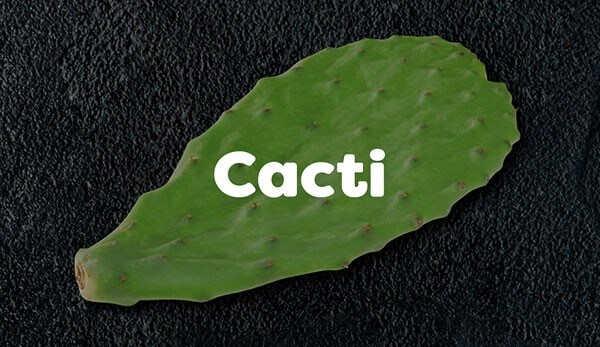 Edible cacti have long been a part of Mexican cuisine and the delicious young stem segments, usually called nopales, are the part most commonly used in recipes.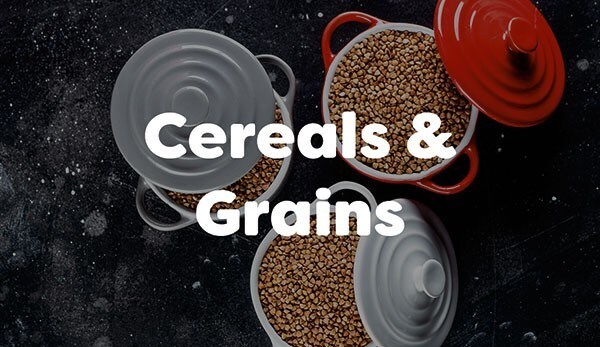 Cereals and grains have been the principle component of diets for thousands of years and, therefore, have played a vital role in shaping human civilisation.
Amaranth
Buckwheat
Finger millet
Fonio
Khorasan wheat
Quinoa
Spelt
Teff
Wild rice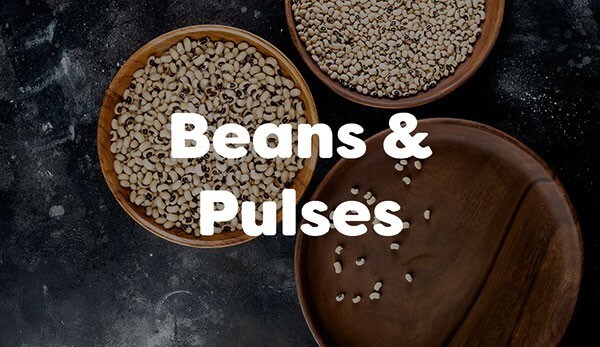 Beans and other pulses are eaten in many dishes all over the world and have a mild flavour and meat-like texture, making them a good substitute for meat in stews, soups and sauces.
Adzuki beans
Black turtle beans
Bambara groundnut
Cowpeas
Lentils
Marama beans
Mung beans
Soy beans
Broad beans (fava beans)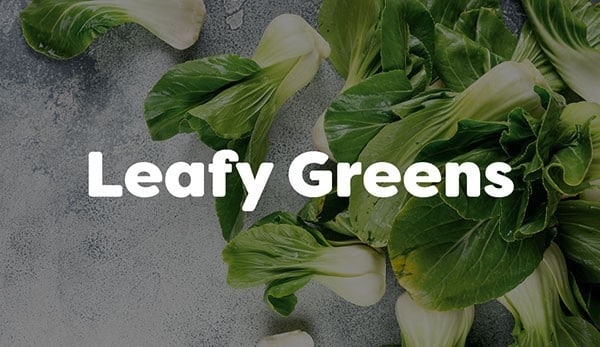 Leafy greens contain dietary fibre, lots of vitamins and minerals, are low in calories, and have been associated with various health benefits.
Beet greens
Broccoli rabe
Kale
Moringa
Pak choi or bok choy
Pumpkin leaves
Red cabbage
Spinach
Watercress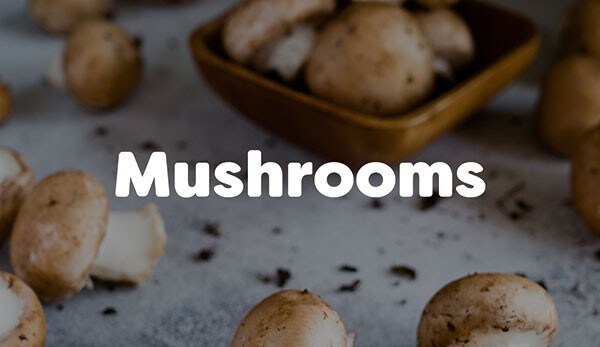 The texture and umami flavour of mushrooms make them a tasty addition and a suitable substitute for meat.
Enoki mushrooms
Maitake mushrooms
Saffron milk cap mushrooms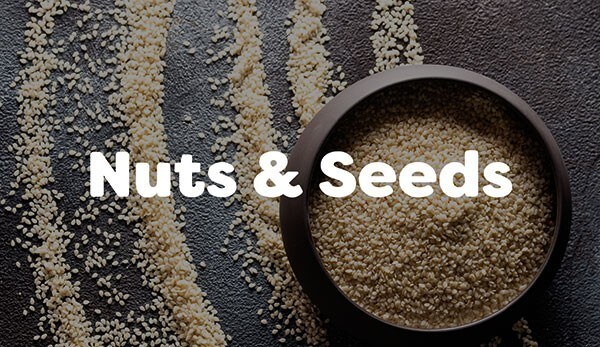 Nuts and seeds are used in cuisines around the world, these small embryonic plants can stand alone as snacks or add flavour and a satisfying crunch to salads, soups and desserts.
Flax seeds
Hemp seeds
Sesame seeds
Walnuts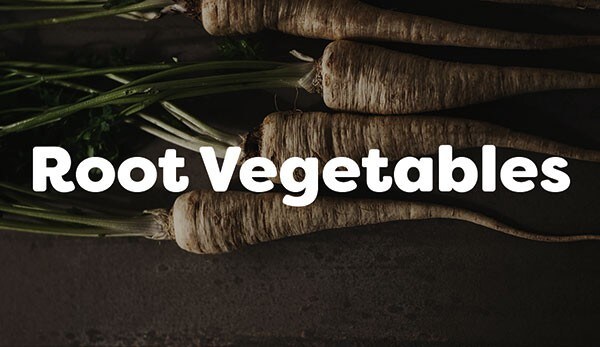 Root vegetables are the crisp and colourful underground parts of plants that are eaten as vegetables.
Black salsify
Parsley root
White icicle radish (winter radish)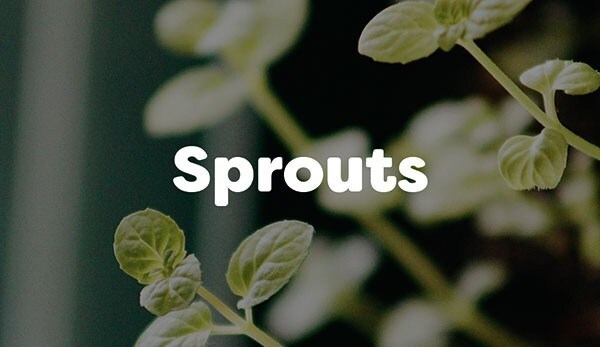 Sprouts are delicious as a side dish topped with a light dressing or in soups, salads and sandwiches to add a nice crunchy texture.
Alfalfa sprouts
Sprouted kidney beans
Sprouted chickpeas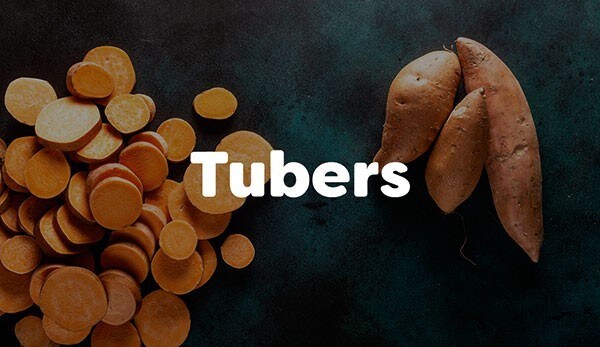 Tubers can be eaten in a huge variety of ways, including boiled, baked, or as a sweetened pudding.
Lotus root
Ube (purple yam)
Yam bean root (jicama)
Red Indonesian (Cilembu) sweet potato

Improve the Global Food System!
By making a conscious choice to consume more of the Future 50 Foods, we take a crucial step towards improving the global food system. Swapping staples like maize and white rice for fonio or spelt increases the nutrient content of a dish while contributing to greater agrobiodiversity, making our food supply more resilient. It also helps safeguard these ancient variants for future generations. Click the link below to get more information on each of the foods!