Pinakbet is a popular Ilocano vegetable dish, while bagnet is probably its meat-based counterpart. For this version, we make things simpler and easier, by serving Pinakbet with Lechon Kawali, to still provide that contrast in texture when paired with soft vegetables like eggplant and okra in Pinakbet. It is also often served with salty bagoong; overall, creating a bitter yet savory meal, with different textures.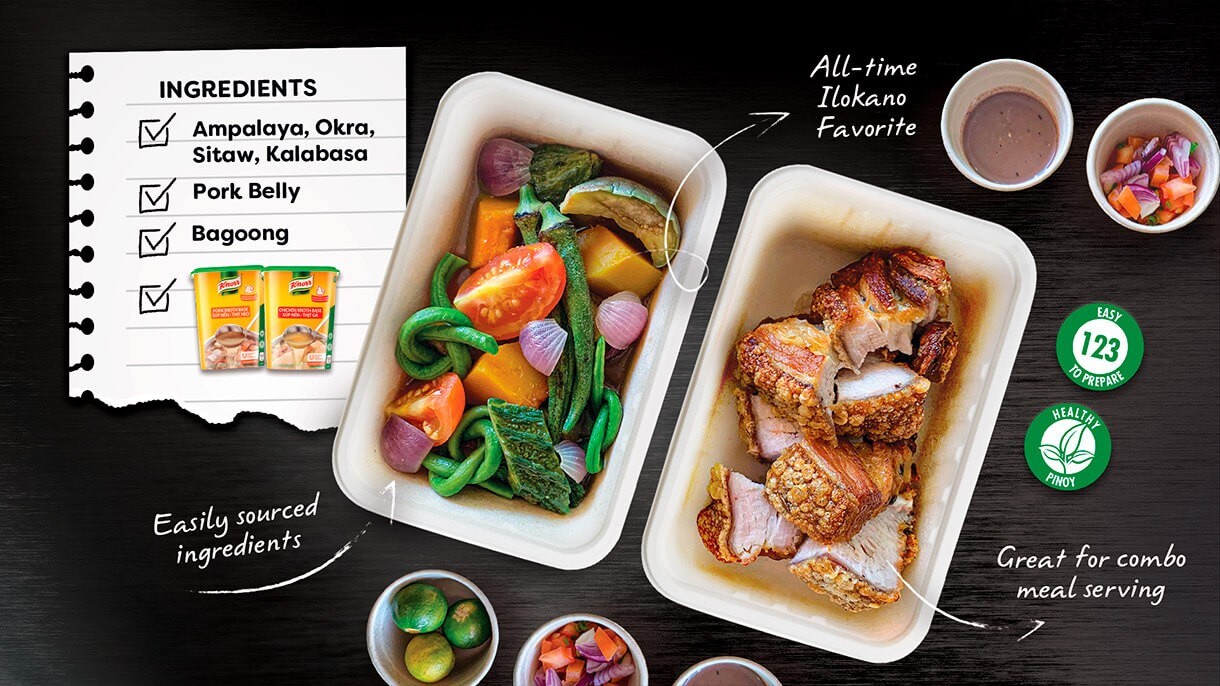 Easy to Cook and Find
To enjoy this classic, just boil the ingredients to make its rich savory sauce, then slowly start adding the vegetables. As for the lechon kawali, it's as simple as preparing, seasoning, and boiling the pork slab, and frying (make sure to follow the recipe!).
The ingredients of this dish can easily be sourced from the nearest market. Preparing the dish in one batch and portioning accordingly is also highly recommended.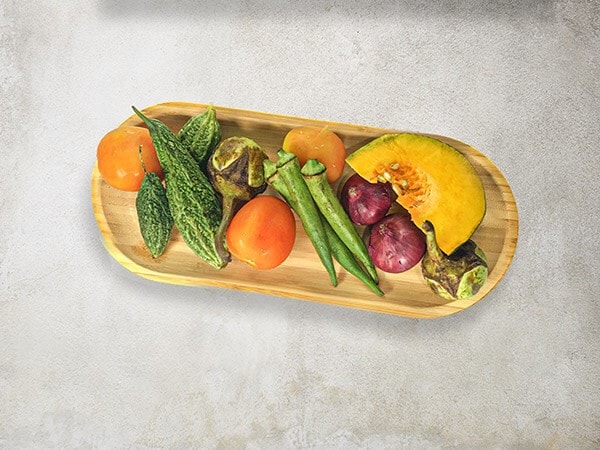 Plating for Delivery or Takeout
When serving for delivery or takeout, we suggest separating the vegetables and the fried pork – so that the flavor and light liquid that's usually present in pinakbet won't infuse into the pork and make it lose its crunch. You can take this a step further by removing liquid entirely from the vegetables and placing it in a separate container to keep the textures of the vegetables. Lastly, we suggest using starch based or biodegradable containers, to do your share for environment sustainability.