Setting up a food business in the Philippines isn't easy. There's a lot of competition out there, and there's always an element of risk to it no matter how skilled and passionate you are. Then there's the question of capital and the need for it. There's an assumption that you need a sizeable amount of capital to get started, but do you? How much do you really need? It's actually possible nowadays to set up a small-scale food business with just a small amount of capital. You can read more about the possibility of small business food ideas.

Once you've mastered the logistics of setting up your business, you'll want to look at featuring some low-budget recipes on your menu. These are the kind of dishes that are tasty, popular, and don't cost you too much, utilizing ingredients that are easy to source and readily available too. While simple in process, and economical in budget, they're packed with flavor.

We've put together a selection of eight easy food recipes to sell to make money for inspiration. From pork steak tapsilog to Filipino-style creamy seafood bouillabaisse, these recipes are all popular dishes that the everyday Filipino eats day-in-day-out. The ingredients are easy to source and they're affordable too. You can try making these exactly as they are or mix it up and put your own spin on them.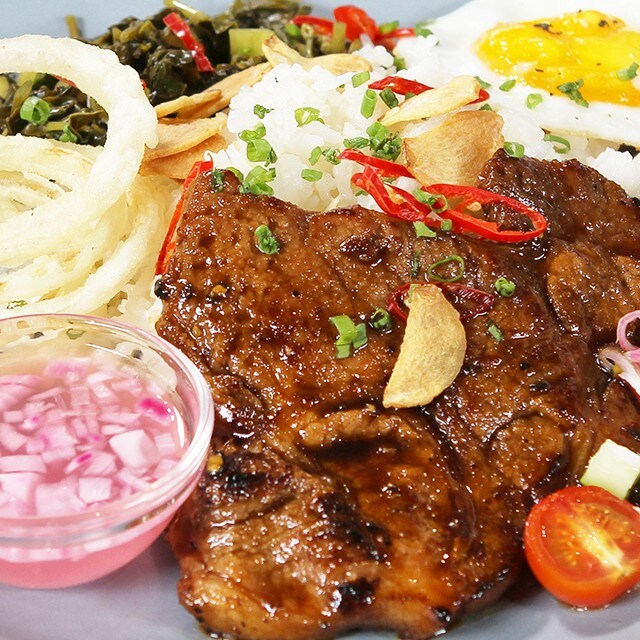 1. Pork Tapsilog
This is a Filipino classic and one that will appeal to the whole family. Sweet and tangy pork steak served with garlic rice, a fried egg, and fried onion rings. The pork can be substituted for other types of meat or vegetable protein according to your diners' needs or your budget such as tofu or tapa.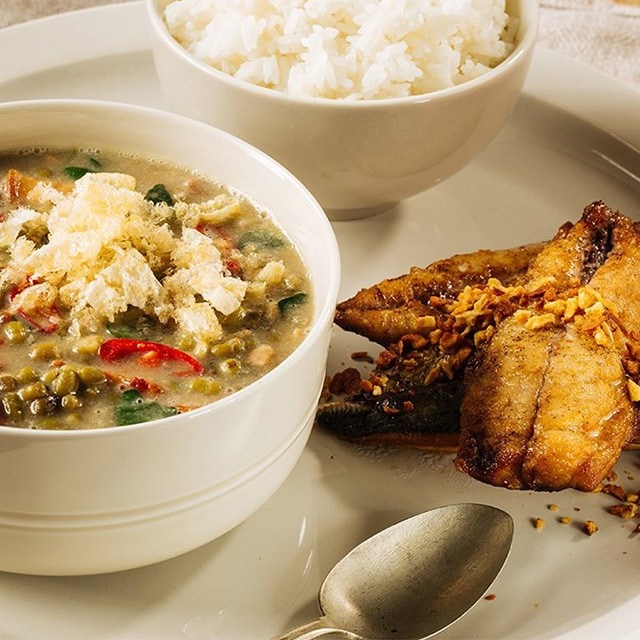 2. Crispy Galunggong
Comfort in a bowl. Crispy galunggong with a smoked picnic bacon topping. This is another one that will appeal to the whole family. The Knorr Pork Cubes pack the dish with flavor but keep the cost of the dish down and maintain the simplicity of the preparation too. Give this one a try, we're sure you won't be disappointed.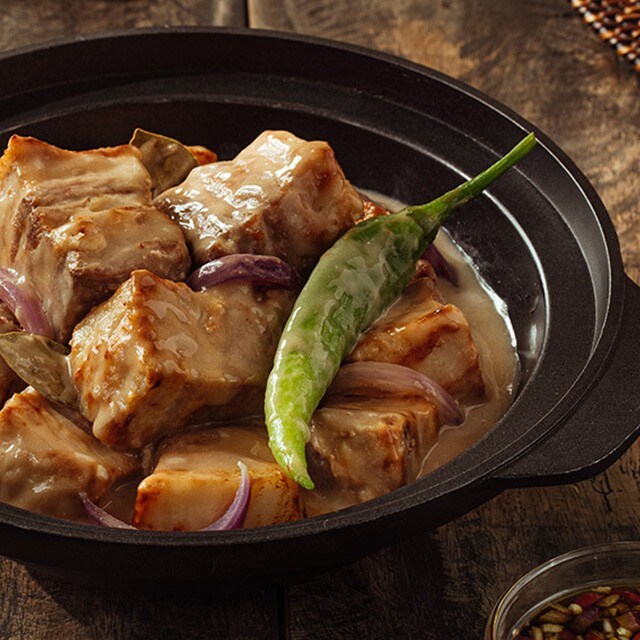 3. Pork Adobo sa Gata
Whatever protein you use, adobo is a delicious dish but we love making it with pork. The addition of fresh coconut milk makes it nice and creamy, a simple twist from the usual cooking method. There are only a few steps to this recipe, so not only is it cheap but it's easy too. This type of dish has been around for hundreds of years and is known by generations of Filipinos. The popularity of this dish now seems to be spreading beyond The Philippines too.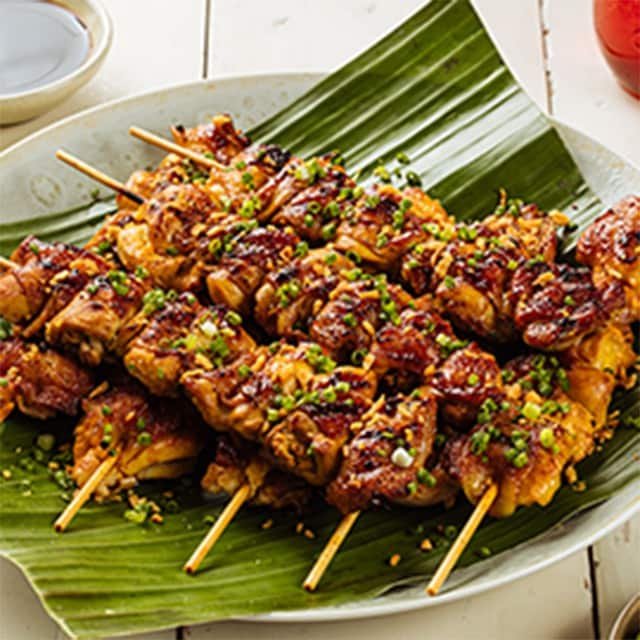 4. Chicken Inasal Skewers
Chicken inasal is a popular grilled dish from the Western Visayas region. Its distinctive flavor comes from the marinade which is made from vinegar, calamansi, lemongrass, garlic, ginger, brown sugar, and atsuete oil. The recipe works well with chicken, which is an economical choice too, but you can substitute the chicken for other sources of protein should you wish to.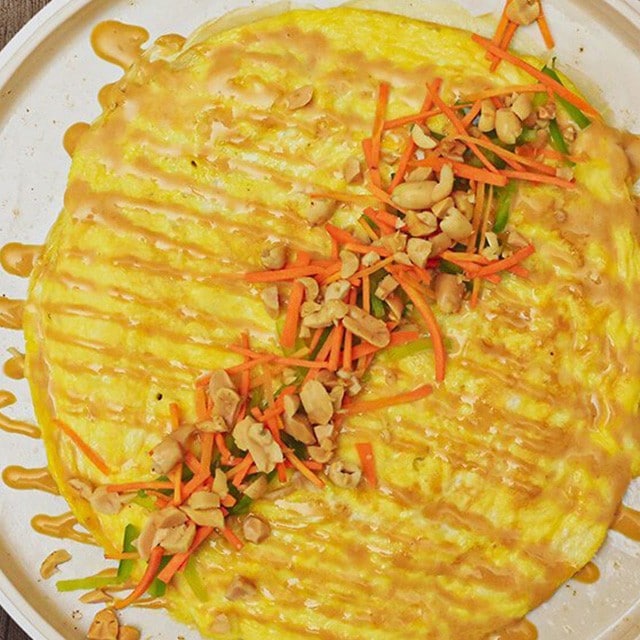 5. Tortang Pancit
An okonomiyaki-inspired, healthier version of classic pancit. Very quick and easy to make, with only a few ingredients required that you may have in stock already. The flavors in this dish will appeal to a broad audience.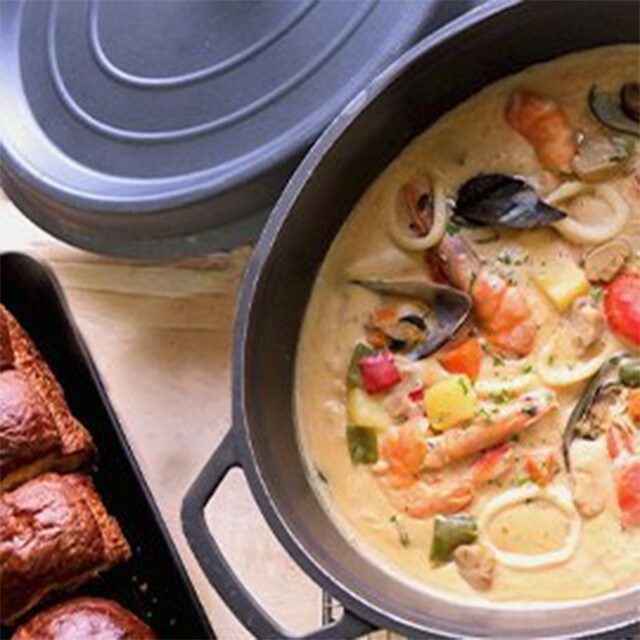 6. Filipino Style Creamy Seafood Bouillabaisse
A twist on the familiar creamy bouillabaisse and packed with seafood favorites – clams, squid rings, mussels, prawns, and crab. A real taste of the sea. Don't be surprised if people come back asking for second helpings.

7. Mechado Baka
Tender beef brisket, tomato sauce, hearty chunks of carrots and potatoes and calamansi juice zest all simmered together to make a classic stew. Mechado Baka is a dish that will appeal to the whole family and it is quite easy to create in a big batch to serve a big party of people.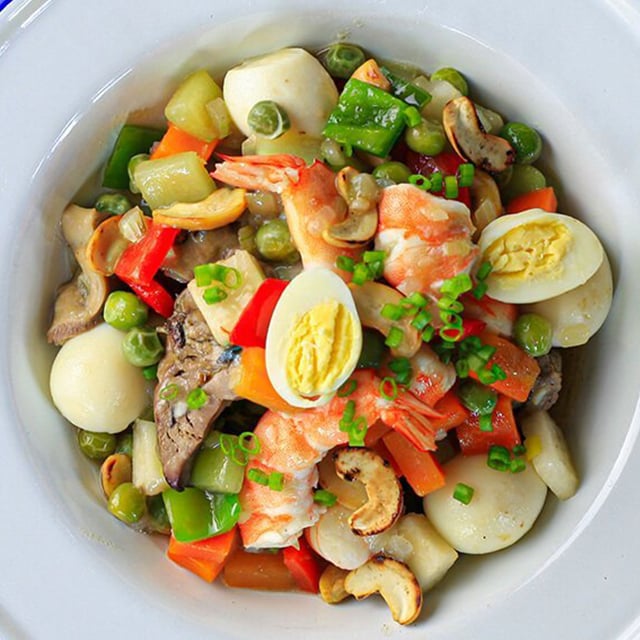 8. Cipo Egg
A Capampangan favorite featuring vegetables, quail eggs, and shrimp which are all served together in a rich, flavourful sauce. This is a quick and easy recipe but don't be fooled, it's packed with flavour. The use of Knorr Chicken Powder and Knorr Liquid Seasoning adds an extra punch without increasing the time or expense to this recipe. 

You'll find a real range of flavours and cooking styles within each of these dishes. While they may appear simple, when made well, they display your culinary skills that will keep customers coming back for more. We hope these eight recipes prove useful and help to maximize your sales and profit margins whilst being popular choices with your client base. One of the key benefits with a number of these recipes is that you can incorporate Knorr products into them, which will pack the dishes with flavour whilst also reducing the cost to you without compromising the quality and end result.
If you are wondering how to cut costs, preparation, and cooking time with Knorr Professional's commercial-sized ingredients, subscribe to our newsletter for more tips and recipes straight to your inbox.
We're here to help you and your business, whatever the size or scale of it.