Running a successful restaurant takes a lot of hard work, dedication, and passion for the business. But before you think you've got all bases covered, the truth is, growing a business triumphantly relies more on how well you utilize the 4Ms of operation to your full advantage.
In the movie Chef, we find the protagonist Carl Casper goes from working in a prestigious restaurant to owning and running a food truck. The leap from a high-end industrial kitchen to a more compact setting would make many think that the transition would be a piece of cake.
This, however, is not the case. Just like the fancy establishment he used to work in, the success of his food truck endeavor still depended on the same principles, also known as the 4Ms of operation.
Principles for Efficiently Building and Running a Restaurant
What exactly do the 4Ms entail? Having a good grasp of the fundamentals can drastically change the way you operate, which can push the business towards the growth you desire.
1. Market
It's important to know who your market is and how to satisfy them. Consider the following points:
Understand who your customers are and make sure your food and services cater to them
Learn what this niche group of diners expect from the food you serve
Analyse the type of operation you have and make necessary adjustments to suit your target customers
Always keep an updated inventory of ingredients needed in your daily restaurant operations, and make sure they are readily available
Price your menu accordingly (based on your niche market) make sure your pricing remains competitive yet profitable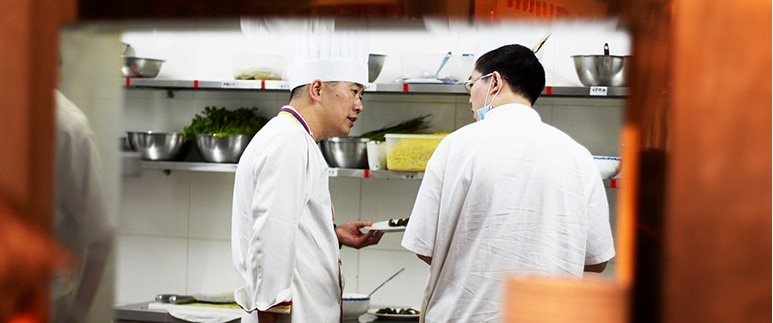 2. Manpower
No business will run smoothly without the right staffing. Human resources are the backbone of efficient performance and it is also one of the 4Ms of operation. Organize your workforce with the following in mind:
Employ the right people
Make sure that your staff is clean in appearance and is presentable.
Good grooming is essential in the restaurant business. You want your staff to reflect the sanitary codes you live by.
Project an image and attitude that's right for your restaurant
Adopt the economies of scale
Enjoy cost advantages with bulk buying and leverage on your staff to produce at maximum capacity
Assign responsibilities
Make each kitchen staff accountable for smooth and efficient workflow. Less energy and resources are wasted when each person is assigned a task. It also ensures that staff members are not overworked and handling too many jobs.
Ensure work safety

In any restaurant business, the staff must follow basic safety procedures in handling and operating equipment to avoid injuries.
Assess the efficiency
Calculate time and activity for flexibility and maximum performance
Running a well-oiled kitchen staff that runs almost like clockwork requires seeing feedback often in order to improve efficiency.
Staff rotation
With proper staff rotation and scheduling, your staff will work better in teams. Again, you want your staff to get ample rest. Overworked employees become less effective and efficient over time. Under the 4Ms of the restaurant business the staff is crucial thus:
Prepare weekly or monthly work schedules
Use your task analysis as a basis
Rotate managers
Give equal workloads to all shifts
Include cleaning schedules
Be open but firm about complaints
3. Materials

Materials refer to the ingredients, kitchen equipment, and physical inventory such as cutlery and plates. When you start selecting materials, take the time to ensure their quantity. Like safety, quality is also paramount. Forecasting and inventory should precede any planning for the large production of food. Forecast raw materials or ingredients by planning the menu and quantity of dishes in advance.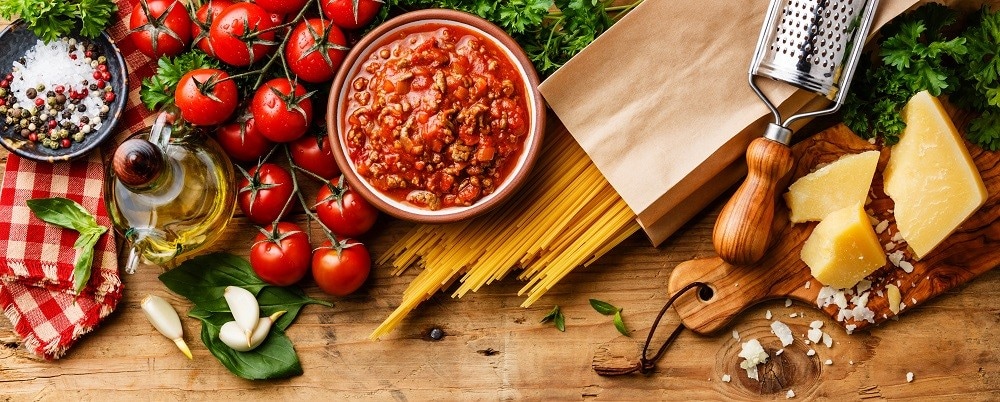 Ingredients
It's important to think of the following when selecting and purchasing ingredients:
When compared to raw ingredients, the convenience of ready-to-use products cuts down on preparation time for certain recipes such as soups, stocks bases, and sauces
The ability and resources to prepare from scratch or whether you should consider modern and convenient alternatives
Consistency of working with ready-to-use products or raw ingredients
Equipment and utensils
Machinery, utensils, and other equipment play a big part in what your restaurant business can offer. Ask yourself the following questions:
What are the types needed?
What is the capacity of each machine?
How much space will it occupy? Can your kitchen accommodate it?
What layout is appropriate?
Are they detachable?
Are they easy to clean and sanitize?
Are chopping boards and knives color-coded to prevent cross-contamination?
Physical inventory
Inventory determines what and how much of each type of plate or utensil you require to run your restaurant.
A perpetual inventory helps keep track of all goods entering and leaving the storeroom
The ending inventory of the previous day is the daily beginning inventory of the day
Physically verify actual stored goods once every month, and have at least one neutral person witness the counting
Having a physical inventory ensures you always have the right supplies on hand. Overstocking might seem cost-effective, but only if inventory forecasts show your bulk purchases will be consumed in a timely manner.
4. Money
Every business requires money to begin operations. Investments must be thoroughly considered for the efficient use of resources and funds. To limit losses, ensure:
Proper forecasting and inventory to prevent overstocking
Buying high-quality ingredients for longer shelf life
Well-trained and productive staffing
Proper preparation, holding, and serving methods
Maximizing the use of goods to prevent wastage of stocks
Understanding how to run a successful restaurant business is fairly simple. The key is always to keep the 4Ms of operation in mind. These operational basics can help aspiring restaurant owners build a stronger foundation for their business. You may not know it, but chances are you already know this operation. You just did not realize how important they are to your business. Improve and grow your restaurant by constantly checking on your framework. 
Congratulations, you've completed the 4 Ms to Running a Successful Restaurant topic!
Pick a related topic from the Principles of Food Preparation module, see the next module, or go back to the Chefmanship Academy modules page.