P300 Puregold eGift Voucher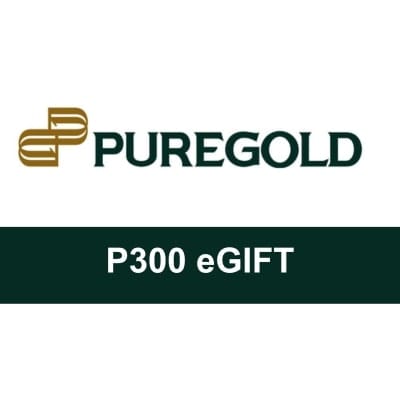 P300 Puregold eGift Voucher
Packaging
List Price (Vat Inclusive)
Quantity
Added to cart: P300 Puregold eGift Voucher
Please select your city, followed by your distributor
Your preferred distributor
Additional distributors
Your preferred distributor
Additional distributors
Please select a distributor
Packaging
List Price (Vat Inclusive)
Quantity
*Retail price: this price is just an indication of a possible resale price of your selected trade partner, included for indicative reference purposes only. Your actual purchase price is subject to the agreement between you and your selected trade partner, and could thus be lower or higher.
Added to cart: P300 Puregold eGift Voucher
P300 Puregold eGift (via Giftaway)
Each eGift has a unique code that corresponds to an amount. To use the eGift at the store, the recipient must present the eGift code to the cashier of any Puregold Store.
The recipient must wait for the cashier to finish the validation process. The cashier will receive a validation response indicating the eGift amount and validity. The cashier will follow only what is indicated in the validation response.
The recipient is responsible for the safekeeping of the eGift code. The recipient must only give this to the cashier once he/she commits to use it at the store.
Per DOH-FDA-CFRR Permit No. 1782 s. 2022
Article number:

1008757

•
Full product information
Key product information
Description
● In the event that the store's eGift validation system is offline or unavailable, the cashier shall politely decline to accept the eGift. The recipient may still use the eGift when the system is back online..
● The eGift is for one-time use only. If the total value of eGift is not used up, there will be no cash change given. If the purchase goes beyond the eGift amount, the recipient needs to pay the excess amount.
●The eGift code is good for one transaction per receipt thus, one eGift code = single transaction. A customer can use as many eGifts per day but it will be transacted per eGift Code.
● Unilever Food Solutions is not officially affiliated with Puregold.