Whether guests are motivated by their carbon footprint, animal rights, or health initiatives, we're all trying to get their favorites on the menus.
Let's talk about:
Why and How to Introduce Plant-Based Foods to Your Restaurant: Over the past decade, consumers under age 40 have upped their vegetable intake by 52 percent. You could shift one or more menu items to be plant-heavy, meat-supported, or you could create some 100% vegan recipes.
Which Plant-Based Menu Items to Add to Your Menu: Delicious, popular and affordable plant-based staples include chickpeas, black beans, portobello mushrooms, cauliflower, corn, avocado, and of course, lots of vegetables.
How to Sell More Plant-Based Menu Items: How do you make plant-based options sound appealing to meat-eaters? The key is the language on the menu. Avoid terms like "meat-free," "vegan," and "vegetarian."
Read about Inspirational Plant-Based Restaurants: How are restaurants having so much success with their plant-based menus? The key is creating a location or flavor-specific experience for the consumer.
Read below to learn more about incorporating your plant-based ideas into your current menu and brand, ideas for plant-based recipes, and more information about the language that will get customers excited about new plant-based menu items!
Why and How to Introduce Plant-Based Foods to your Restaurant
More and more consumers are seeing the health and sustainability benefits of plant-based dieting. We can boost our customer satisfaction, and therefore popularity, by tweaking our menus to provide more plant-based choices. 
Veganism is growing quickly, and it's a trend that isn't going anywhere. Many restaurants are loading their menus up with scorched cauliflower, smoked mushrooms and salt-baked turnip wraps.

Here are some ways you can appeal to the growing plant-based crowd:
Add one or two vegan meals to your current menu
Substitute meats in current dishes with vegan protein options
Simply go more plant-heavy and shift meats to the backseat in some or all recipes
Veganism isn't the only plant-based food trend – a "Flexitarian" is a person who sticks to a plant-heavy diet, but also eats meat and dairy occasionally. There is flexibility in the way you can shape your menu to appeal to plant-happy customers.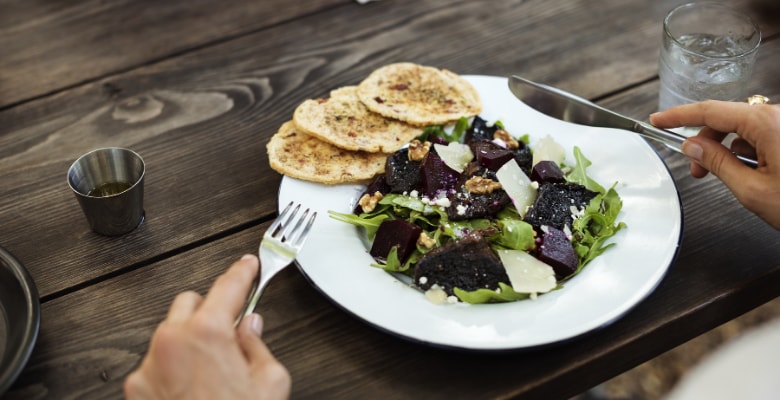 Why Add Plant-Based Menu Items?
The number of Filipinos eating plant-based has been increasing every month. There are hundreds of potential clients in your city looking for a plant-based menu.
Not only can you attract new clients with plant-based recipes, but your current customers may also be intrigued by novel menu additions.
Because veganism and plant-based trends will be around for a while, now is a good time to tweak the menu. Plant-based meals and meat alternatives is often a higher-priced menu item.
What About My Brand?
If you're feeling good about your current brand and theme, you might be worried about mixing things up with plant-based options.
Try this: Research some vegan or plant-based options that fit in with the rest of your menu. You can find Mexican, Italian, American and even Steakhouse options that are delicious plant-based workarounds.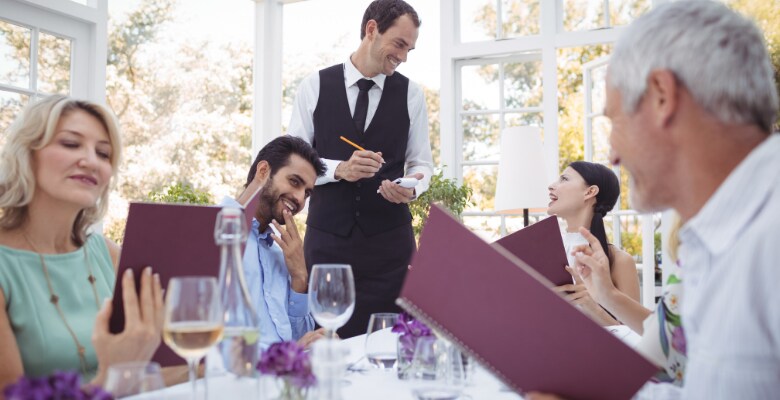 Add a Menu Icon
When you create and add your new plant-based or vegan recipes to the menu, you will need a menu icon to identify it. The icon should make it easy for your clients to find diet-friendly options with a quick glance at the page. Here are some examples:
Take Advantage of the New Dish
When you roll out your new menu or new dish, be sure to advertise it on social media and utilize it as a PR opportunity. Publicize it on your website and social media to build excitement and draw in an audience and start the word-of-mouth process.[ii]
Track Your New Data
As always, watch your restaurant data. In addition to watching food safety practices and how many customers you're seeing each day, watch the numbers on those new plant-based dishes.
How many people are interested in and purchasing your new vegan and plant-based item(s)? You can add more options if one or two are going well.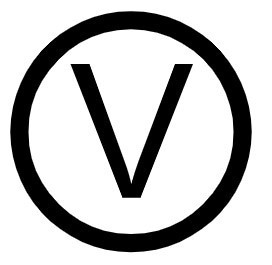 Which Plant-Based Menu Items Should I Incorporate?
How can you satisfy your clients' cravings while also cashing in?
Here are some of the basic building blocks to based your plant-based menu on:
Tofu
Black beans
Chickpeas
Corn
Tortillas (wheat, rice and corn)
Sweet potatoes
Mushrooms
Zucchini
Chips
Dips
Avocado
Salsas
Guacamole
It can be easy to take a traditional option – like a pizza or burger – and turn it into something meat-free. Pizzas can be laden with delicious roasted veggies, and burger meat can be imitated deliciously with mushrooms or black beans.[iii]
Here are some popular plant-based ideas: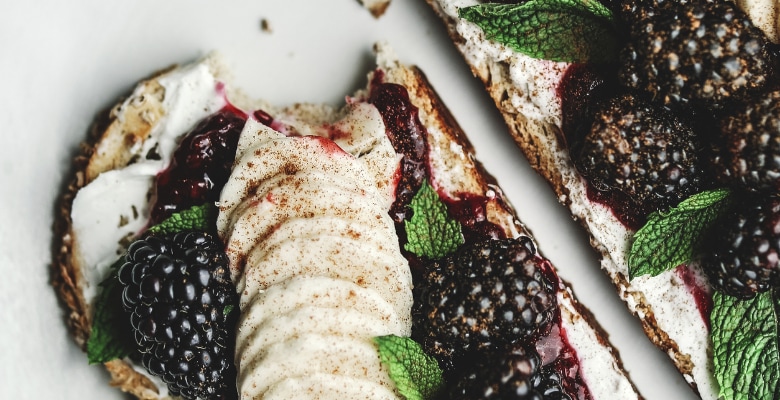 Hummus sandwiches and dips

Veggie-layered nachos

Veggie or bean-based burgers and meats

Cauliflower steak

Pasta with cashew-based sauces

Portobello tacos

Vegan dips like a buffalo cauliflower dip

Vegan chilis (more beans, no meat)
Here are a few specific plant-based recipes to help get those creative juices flowing.
Cauliflower Burger with Apple Carrot Syrup: Cauliflower patties with caramelized onions, topped with a savory apple carrot ketchup.
Forgotten Vegetable Soup with Watercress and Truffle: This unique vegetable soup takes on a creamy white color with its Jerusalem artichokes, chervil root and parsley roots.
Squash, Quinoa and Goat Cheese Enchiladas: These enchiladas are both flavored and plant-based, with sizzling goat cheese and corn tortillas.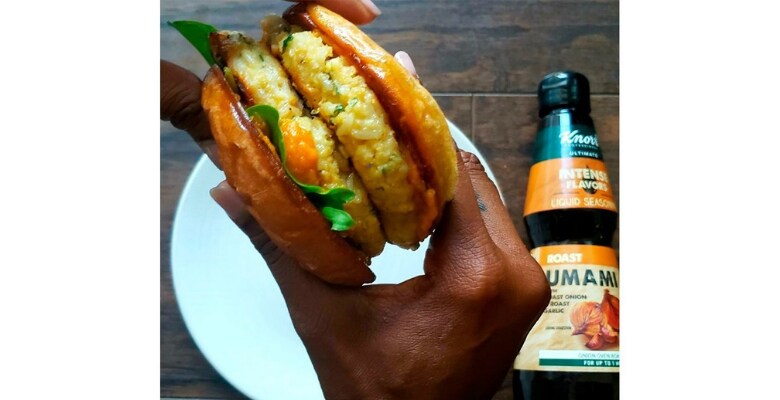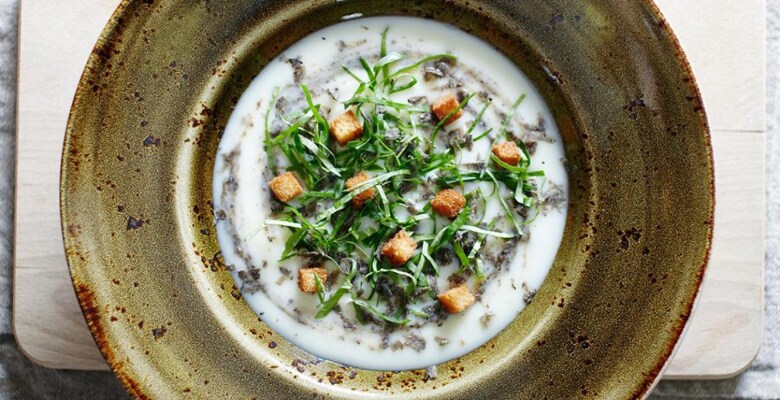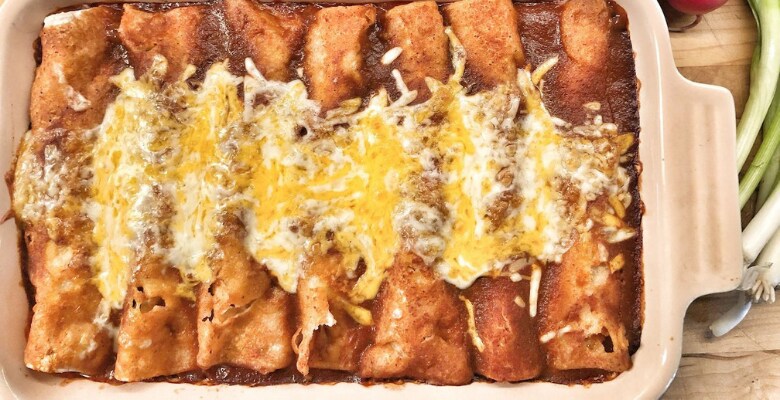 How to Sell More Plant-Based Menu Items
Once you have assembled your perfect plant-based menu or recipe, how can you ensure consistent sales?
First and foremost, change the language on the menu! WRI studies have found which terms make plant-based foods sound more appealing, and the language that drives potential buyers away.
| | |
| --- | --- |
| Don't Use This Term! | Here's Why: |
| Meat-free | While a plant-based item labeled "meat-free" may appeal to vegetarians and vegans, it may scare meat-lovers away from a delicious and healthy decision. Focusing on what a dish is not like prevents the consumer from imagining what it could be like and how fantastic it is. |
| Vegan | You can indicate vegan recipes with a vegan symbol on the menu so that your vegan customers can find them. However, when a recipe is labeled "vegan," it isolates non-vegans instantly. Subconsciously, non-vegan consumers may think it is less tasty than non-vegan dishes, or at least, it isn't made for them specifically. |
| Vegetarian | For the same reasons the word "vegan" is not optimal, "vegetarian" also creates an "in-group" and "out-group" in consumers' minds. |
| Health-restrictive terms like "low fat" | Studies show that restrictive language has low appeal. Consumers are more interested in the nutrients, taste and benefits of their meal – not what it is lacking. |
Here's what to publish on the menu instead:
Use This Language!

Here's Why:

Leverage a food's provenance, like this: "Cuban Black Bean Soup" or "Chicago Deep Dish Pizza"

 

Studies show that consumers are more excited about food and feel it is more of experience when it describes a specific location.

Focus on flavor with terms like "smoky," "fiery," or "sour"

The more you can give the consumer a taste of a dish, the more likely they are to order it. Don't name the dish based on its ingredients. The more descriptive about the flavor you can be, the better.

Words that demonstrate the food's appearance or texture, like "rainbow," "vibrant," "melt-in-mouth," or "smooth"  

Plant-rich foods are brightly colorful, and they bring fresh textures to the table. Words that convey a beautiful dining experience will contradict any concern of a bland or boring meal.[iv]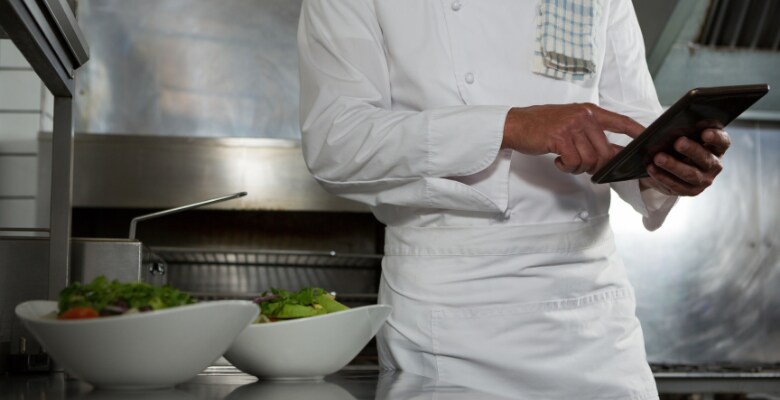 Plant-Based Meal Prepping and Planning: Beginners' Tips and Tricks
Adding one or more plant-based recipes might sound intimidating at first. Fortunately, it's not difficult to keep up with the latest plant-based trends. Your team already knows all of the food safety practices and routines surrounding plant-based meal prep.
Here are a few tips and tricks to make plant-based planning and prep even easier!
Go for minimal-ingredient meals in the beginning. You can find delicious plant-based appetizers or meals with just 3-5 ingredients each. With your seasoning skills, just rice, beans, and salsa could be a truly incredible addition to the menu! When you start with easier meals, you can batch-cook easily, and you won't have to invest too much upfront. It will be easier to maintain food safety practices and collect the data indicating what kind of profit that will come from plant-based menu items.
Batch cook single ingredients for plant-based meals. Have those beans, quinoas or other staples ready to substitute for other ingredients, or to throw into stir-fries, bowls, or salads.
Prepare to switch out ingredients. As mentioned above, it might be easier to offer a vegan, vegetarian or plant-based alternative to one or two dishes you already serve. That way, you only need one or two more ingredients to prep and switch out as needed.
·Collect data from your customers. As always, track customers' orders and ask their opinions on the new plant-based options. The earlier you can track the performance of your new dishes, the more accurate your menu design and ingredient prep will be.[v]
Add variety with flavors and seasonings. You may not need to purchase a wide variety of exotic fruits and vegetables if you create diversity with curry paste, mustard, paprika, or more creative seasonings.
·Utilize filling staples as a base. Establish plant-based meals on filling staples like quinoa, lentils, sweet potatoes or winter squash. Top with veggies, fruits and sauces. This will keep consumers happy and full, while preventing meal costs from soaring sky-high.