Familiar but Fun
Ube is everywhere–from pandesal all the way to ice cream. If you want to get with the times, the Fresh Lumpia with Ube is a popular food trend from a classic favorite to making your diners an indulgent experience.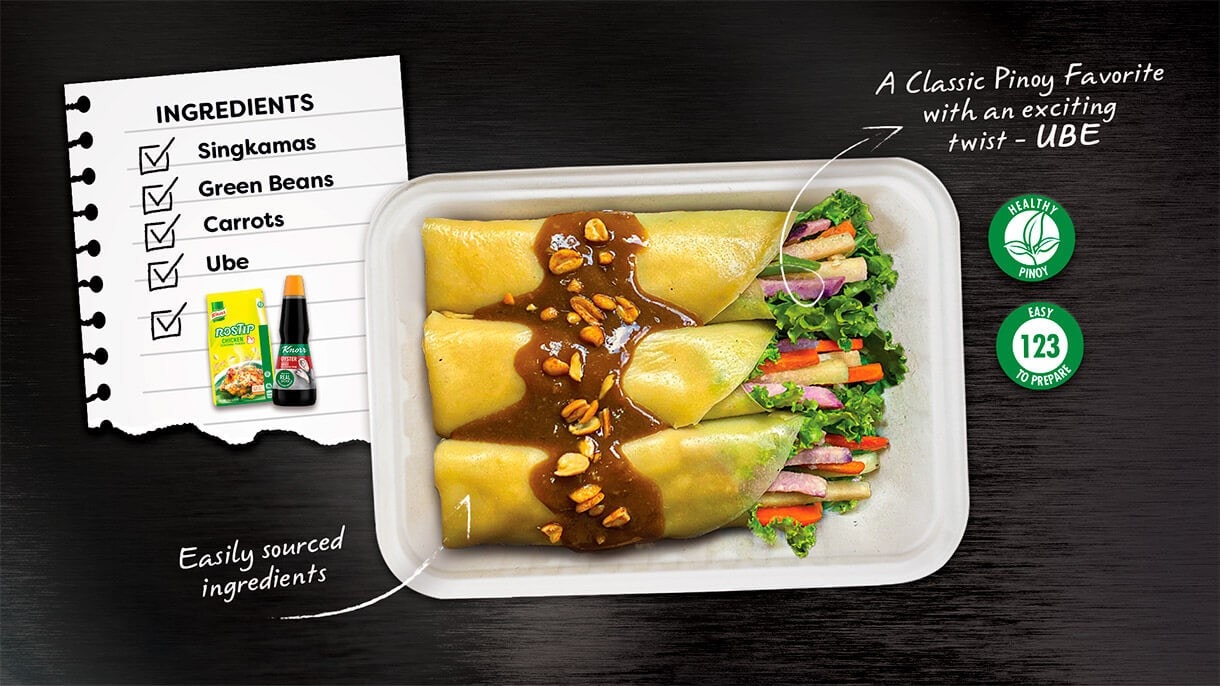 It's not just all fun, it's healthy too! Aside from the star, ube, its ingredients include traditional and easily-available ingredients like carrots, singkamas, lettuce, peanuts, and white onions. This makes for a dish that will not only pique your diners' curiosities but will also leave them craving.
Ideal and Easy
Familiar, fun, and flexible. The best part is that Ube Lumpia takes only 30 minutes to prepare, 30 minutes to cook, and is done in 5 major steps! Its ingredients are also easily sourced from your nearest market and can be easily adjusted according to your diners' preferences. 
Preparation & Serving Tips
Fresh Lumpia is always a go-to vegetable side dish for Filipinos. With diner demand for healthy food, you can highlight and feature main-dish size servings of this dish, so that it can be filling enough for a main meal.
Whether single-serve or party-packs – you can be flexible with how to serve this dish. Aluminum trays work well for big packs, while for smaller servings, we recommend using a starch-based or a similar sustainable packaging, to lessen our environmental footprint. Always serve the sauce separately and seal well to ensure proper food safety storage handling.
Need more preparation and serving tips, specially for delivery and takeout? Download our guide here.