Fresh Ube Lumpia
Ride the trends with Fresh Lumpia with Ube! The dish will surely satisfy your diners' ube cravings, while giving them the satisfaction of a full meal.
Fruits & Vegetables
Main course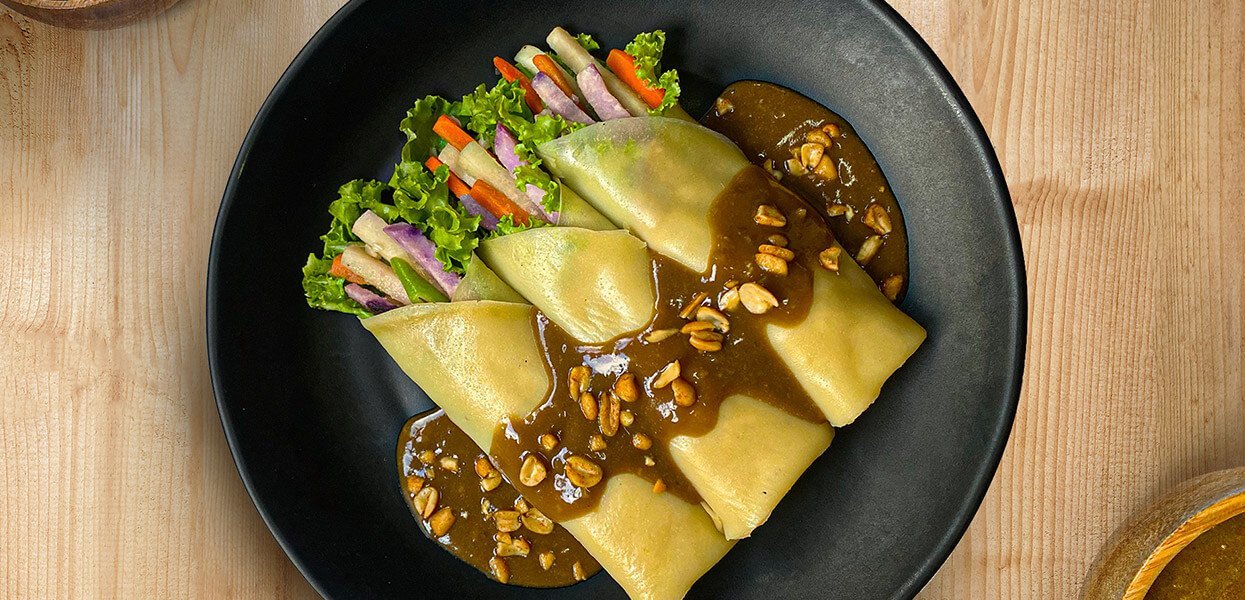 Ingredients
Lumpia Filling
Lumpia Sauce
Ube Savory Crepe/Wrapper
All Purpose Flour

218.0 g
Assembly
Preparation
Lumpia Filling

Add oil to the wok and apply medium heat.
Add onions and garlic and saute.
Add ube to the wok and saute.
Pour water and Knorr Shrimp Powder and bring to boil.
Add the rest of the ingredients and toss lightly. Cover for 1 min. then apply high heat and remove cover.
Toss and mix well until its cook.
Transfer to a colander to remove excess liquid. Set aside to cool.
Serve w/ crushed peanuts on top of the sauce.

Lumpia Sauce

Mix everything in a pot. Apply heat.
Bring to a boil and simmer for 1-3 minutes.
Add slurry to thicken the sauce.

Ube Savory Crepe/Wrapper

In a bowl mix all ingredients until well incorporated. Rest the batter in the chiller for 30 minutes.
In a pan: add oil and cook 1/3 cup of crepe batter.

Assembly

Add lettuce in the filling. And chopped peanuts on top.