Fun Filipino gatherings are incomplete without the indulgence that sisig brings. The once Capampangan dish has found its way into households and into your restaurants - nationwide. Its complex flavors will surely leave diners stuffed and asking for more.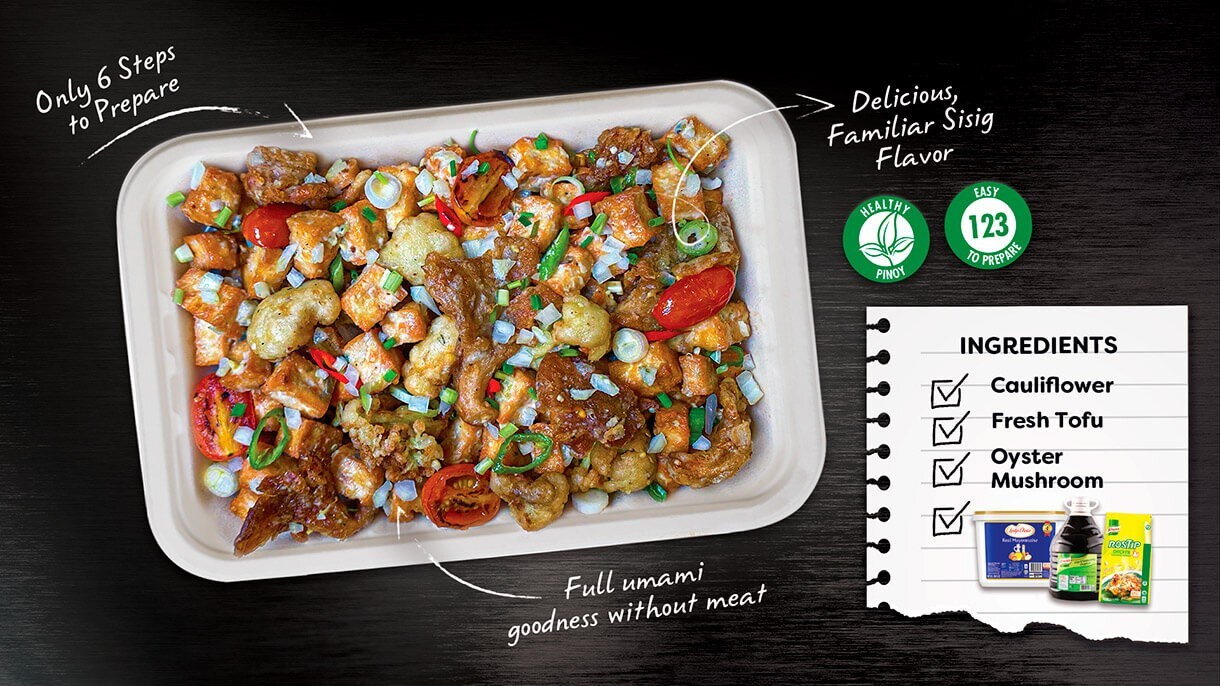 Masarap na Madali pa.
Traditionally made with Pork face, the nutritional value of the Classic Sisig can really can really be questioned, but what we can keep from it is definitely its flavor. Our Tofu Mushroom Cauliflower Sisig solves this problem. It delivers that flavorful sisig kick, without the worry. This Sisig will be the go-to dish of your increasingly health conscious diners.
Plating for Delivery or Takeout.
For dine-in, sisig does get a lot of its appeal from the sizzling plate it's usually served on. That's why in preparing for delivery or take out, we need to make sure our servings are plated well, and that the colours are balanced. Add green or red chilies, and make sure the key components of this veggie sisig is visible, so that diners can almost see that sizzling effect even when they open your takeout or delivery container.