With a rich history dating back to the 18th century, sisig's representation in local culture has evolved as much as its recipe. In the 70s, the pulutan version of sisig was popularised by Crossing and Aling Lucing in Pampanga, a town famous for its food culture. This version was a simple dish of pig face with garlic, onions and liver, sprinkled with sliced chili and cut with calamansi. The dish became so popular that iterations of it popped up all over the nation, with chefs experimenting with meat bases, changing the creamy element, and adding their own twists. And diners love to discuss the various ways to consume sisig: creamy or crunchy? Topped with a raw egg or without it? People believe there's a sisig for everyone, even vegetarians.
We looked at the most popular iterations of sisig that included traditional ingredients like liver and chili, as well as unorthodox (but equally delicious!) ingredients, including gravy and pineapple juice. The recipes ranged from soft and moist sisig to crispy, seafood to tofu, simple to colorful, and more. 
Here's a compilation of these ingredients in a simple infographic to inspire you to get creative and think beyond the sizzling plate.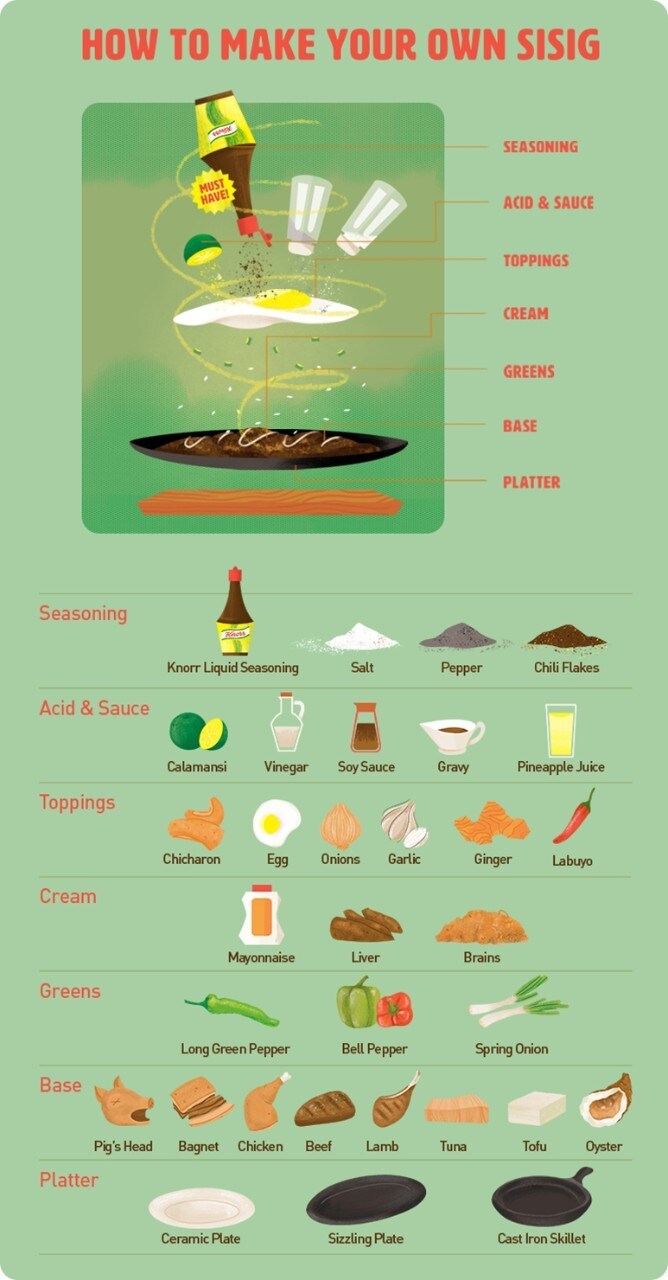 Do you have a winning sisig recipe?
Think you can create a unique sisig that'll outshine the rest? Apply for Knorr's Certified Sisig Masters Competition—the first ever 3-star sisig competition. Get a chance to attach stars to your restaurant, be featured on leading food websites, and enjoy bragging rights as one of the first and only Knorr-Certified Sisig Masters.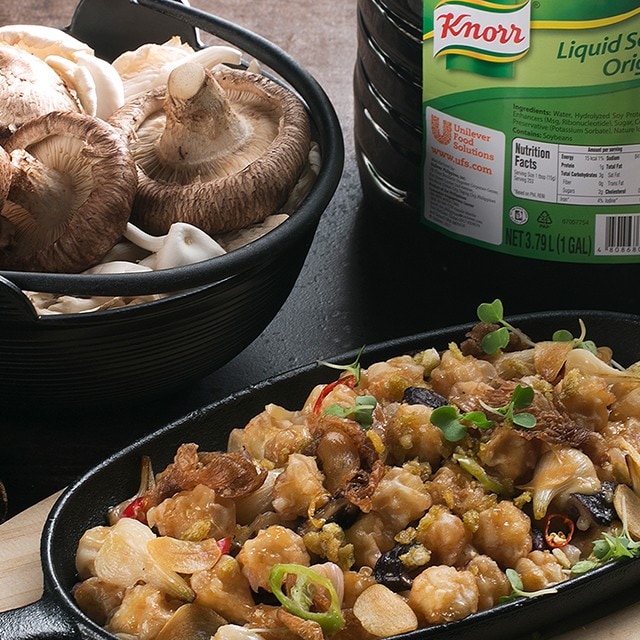 Create your unique sisig dish and register by 15 July 2018 to start your journey to become a 3-Star Certified Sisig Master. You may just win PhP100,000!

Learn how