In fighting COVID-19, all establishments now have to take extra precautions in terms of ensuring cleanliness and sanitization of facilities, and hygiene of our staff. Make sure you have the products necessary to make this happen, to assure both our staff and diners of safety amidst the threat of COVID-19.
All Purpose Cleaners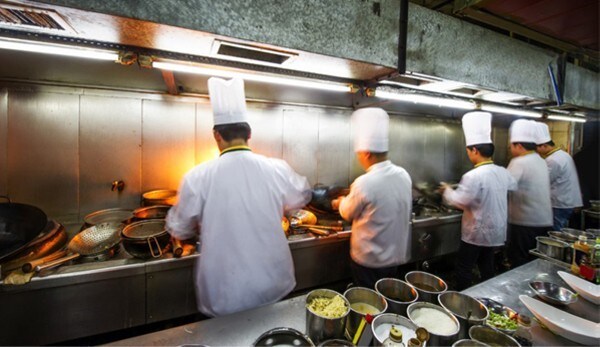 For an all-around function, all-purpose cleaners help you clean many different surfaces in your kitchen and preparation area, as well as bathroom. They're usually hassle-free and all-in-one that keeps surfaces clean by quickly and effectively removing grease, grime, food stains, and soap scum. In addition to cleaning these visible dirt, the right all-purpose cleaner should also have antibacterial action that can kill 99.9% of germs.
CIF All Purpose Cleaner cleans on most surfaces and stains. It enables fast and simple daily cleaning of unpolished floors, walls, paintwork, ceramics, laminates, plastics and other washable hard surfaces.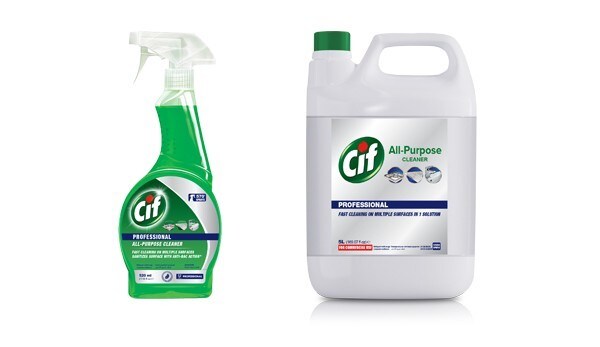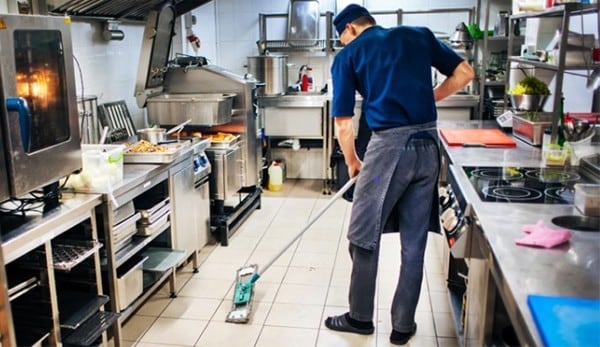 Floors are probably some of the most contaminated spaces in any establishment, which is why utmost care is needed in ensuring clean floors. Contaminated floors can lead to accidents, and in our world now where COVID-19 contamination is an ever-present threat, we must take extra precaution in cleaning floors. Beyond just cleaning and removing visible dirt, disinfecting properties are also important.
CIF Disinfectant Floor Cleaner is a concentrated floor cleaner that effectively removes tough stains, dust, food soils. Formulated with antibacterial properties, it can keep 99.9% of germs, while leaving no visible residue and a fresh fragrance on the floor.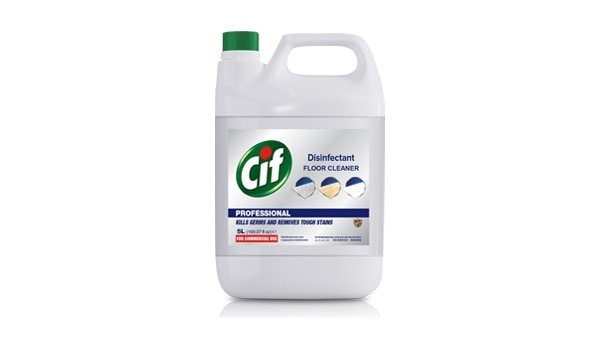 Toilet & Bathroom Cleaner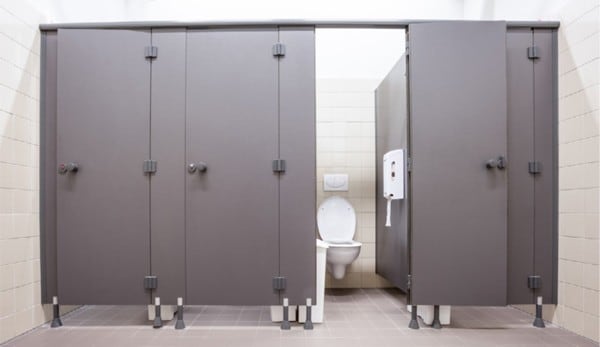 Bathroom cleanliness and order can tell so much about an establishment. The largely wet and humid environment makes it prone to different types of stains in the bathroom, which can make cleaning it be more complicated than other areas in the establishment. There can be mildew, grime, watermark, soap scum, limescale, and other stains that can be found on various surfaces in the bathroom.
For an all-around cleaning in the bathroom, a thick bleach formula works best because it clings to surfaces with a longer reaction time. Domex Professional Toilet & Bathroom Cleaner has the ideal consistency, so that I can help you clean various bathroom surfaces better, with 99.9% protection against all known germs.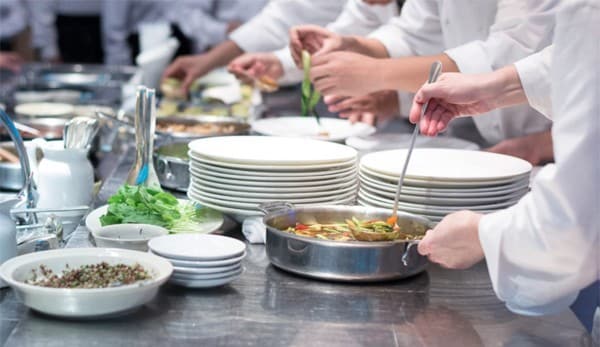 Spills can be unavoidable in the kitchen, and we always must ensure to tidy up as soon as possible, as spills of any sort of liquid, food or non-food, may cause accidents or contamination. While you can use your all-around cleaner for most of these incidents, whether the affected surfaces have food contact needs to be considered. For these, a surface sanitizer may be your best solution.
Sunlight Pro Surface No-Rinse Sanitizer is a food-safe and perfume-free sanitizer that cleans surfaces and kills 99.99% of germs, following recommended cleaning procedures. Suitable for use on all food contact surfaces and equipment in the kitchen, including food preparation and food processing surfaces. It's spray-type application makes using this product convenient for quick and easy cleaning.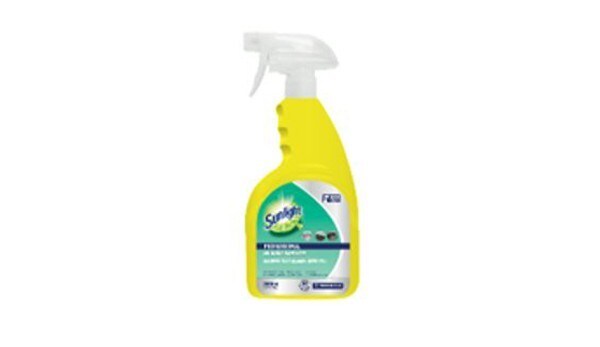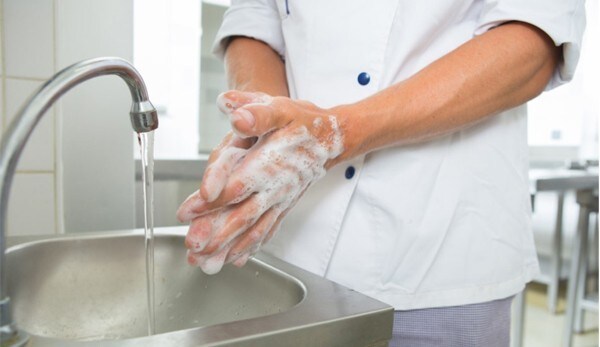 A must for every foodservice establishment are handwashing stations for all crew, and with heightened concerns surrounding the COVID-19 pandemic, the WHO recommends that handwashing as the first line of defense against the pandemic. More than bar soaps, liquid handsoaps are the ideal format so that an adequate amount can just be dispensed and there will no be multiple handling of the same bar by multiple people.
Lifebuoy Total 10 Germ Protection Hand Wash contains a patented ingredient called Active5 that's proven to provide 99.9% germ protection in just 10seconds. It comes in an easy-to-rinse and non-drying formula, that leaves your hands feeling refreshed and moisturized.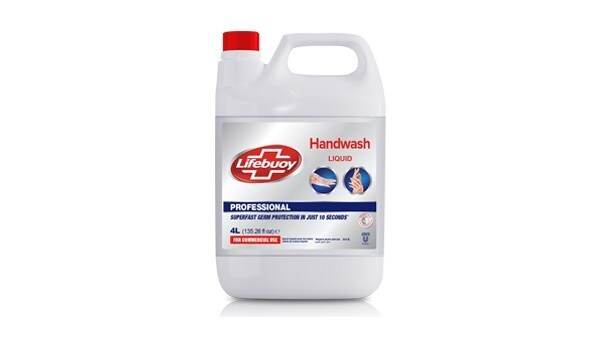 Liquid No-Rinse Hand Sanitizer
For an instant quick clean where water and soap are not possible, WHO advised that a hand sanitizer with at least 60% alcohol can already help individuals avoid getting sick and spreading germs to others.  Place a bottle of hand sanitizer in your store entrance or countertops, so that food delivery partners or diners themselves can be reminded to disinfect their hands before and after any transaction with your crew, to avoid passing on disease-causing germs.
Lifebuoy Hand Sanitizer kills 99.9% of germs in a gel type consistency that can be rubbed and dried out quickly. Place a pump bottle where there's usually traffic to remind and encourage hand cleaning.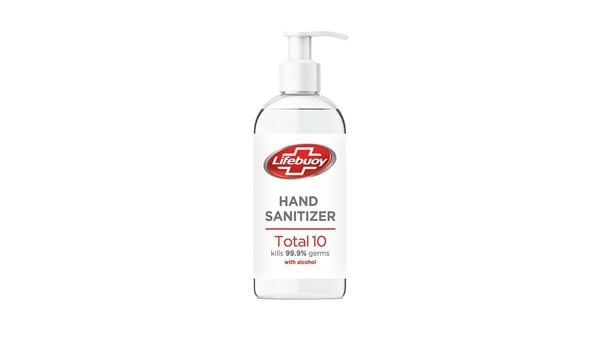 Need to bring your restaurant's cleaning up a notch? Let our partners from Unilever Professional help you in ensuring your restaurant's hygiene and cleanliness.
To find a distributor near you, click here.