Being in a tropical country requires effective ways to beat the heat. One tried-and-tested option has always been to gravitate towards fresh, colorful dishes that go through minimal or no cooking rather than hearty, heavy, and slow-cooked meals. The former also requires much less time in a hot kitchen, while the latter can only exacerbate the heat. Different types of fish and seafood are usually top of mind for many consumers. They paint images of lounging on a beach and taking a breather from the sweltering sun.
Add different types of fish and seafood to your menu to cater to such demands. If you own a Japanese or Western eatery, then you are lucky because raw fish can easily blend into your menu. If you serve a different cuisine, add perhaps one or two of these kinds of dishes for variety. Raw fish also gives your restaurant a premium touch since it demands only the freshest, top-quality ingredients.
The best part for any restaurant owner? Most of these tropical menu items require little prep and kitchen work. 
Raw fish dishes are not uncommon in the culinary world. Whether from the West or the East, numerous cuisines all around the globe have variations that highlight different types of edible fish. For the uninitiated customer, picking out a raw fish or seafood dish from a menu can cause hesitancy. However, the role of every chef is to ensure that the type of fish used is edible, its preparations meet safety standards, and only a delicious masterpiece comes out of the kitchen.  
Types of Fish to Eat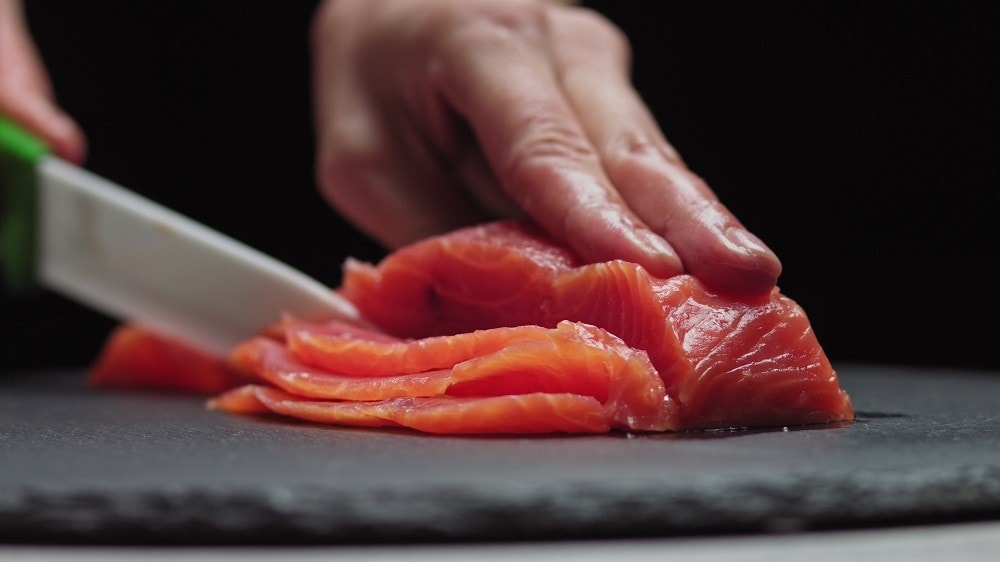 Many types of fish can be consumed raw or cooked with minimal heat. Check and choose high-quality types of edible fish to ensure that you are keeping guests safe and away from food-borne illnesses. 
Generally, firm or semi-firm and lean types of fish are best to be consumed raw. These allow for the proper absorption of sauces and marinades without disintegrating the structure and texture of the fish. No one would enjoy eating mushy raw fish cubes. While color is not a necessary consideration, white fish are more versatile for cooking. They have milder flavor profiles, making them more adaptable to various sauces. Avoid delicate and oily types of fish for these dishes. 
Here are the different types of edible fish to use in raw dishes:
Mackerel or Spanish mackerel
Tuna, including yellowfin, bluefin, bigeye, and skipjack
Salmon
Blue marlin
Halibut
Tilapia
Black surgeonfish
Sea bass
Sea bream 
Snapper
Yellowtail
Swordfish
Lapu-lapu
Mahi-mahi
Trout
Eel
Other seafood that can be served raw are oysters, clams, cockles, scallops, abalone, shrimp, crab, squid, and octopus. Note that some types of fish, such as pollock and haddock, should not be consumed raw.
How to Choose and Handle Fish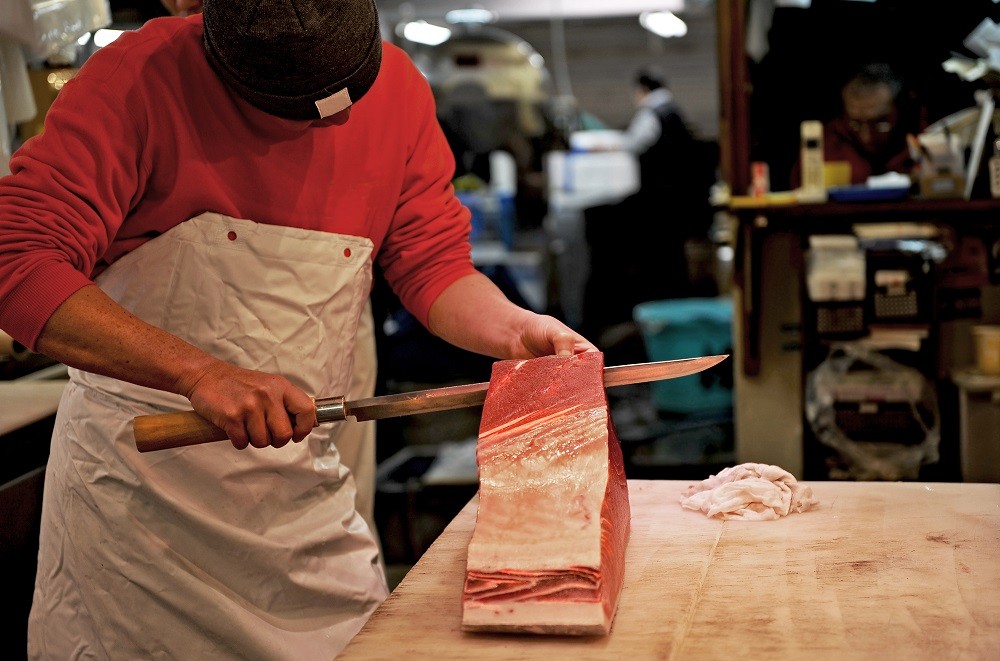 When purchasing fish for your raw dish, make sure to choose those that have been classified as sushi-grade, as these are processed to prevent food-borne illnesses. Sustainably and wild-caught fish are also factors to consider. Non-sushi grade types of fish may be a breeding ground for parasites that cause salmonella, listeria, and Staphylococcus aureus, among others. Here are other tips to bear in mind:
Buy only from a trusted source or fishmonger who can ensure the high quality and freshness of the fish.
Often, pre- or flash-frozen fish is better than fresh as these have been pretreated to avoid contamination. Ensure that the packages are kept in ice, undamaged, and free of ice crystals.
Check the fish by the way it looks and by how it smells to ensure its freshness.
Fresh fish must be prepared and consumed within 48 hours of purchase to keep bacteria from multiplying when kept in the chiller for a prolonged period. The fish should also not be left on the counter beyond two hours.
Sanitize hands and all utensils properly. Keep the fish away from other ingredients to avoid cross-contamination. 
Preparing and Serving Raw Fish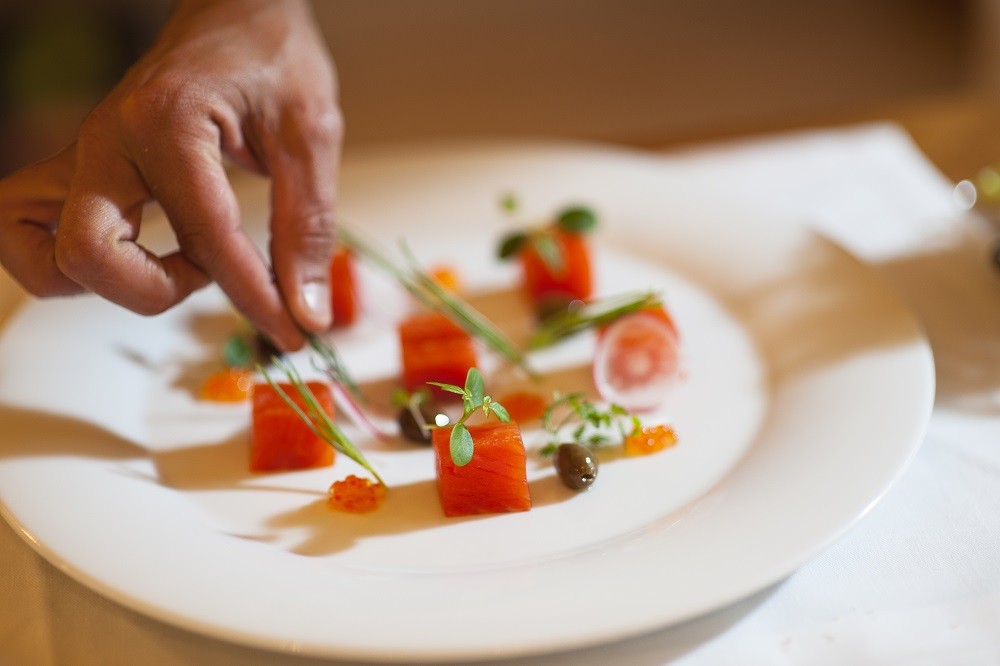 Eating it raw is the best way to fully appreciate high-quality fish, and there are many ways to prepare it to highlight and further accentuate its flavor. In recipes from different cuisines, certain ingredients are used to enhance the fish's flavor profile, improve its texture, and boost its edibility. 
Here are some raw fish dishes that you can add to your menu:
Ceviche
The star of Peruvian cuisine, ceviche is a simple dish of fresh fish marinated in a citrus juice, which aids in lightly cooking the dish and boosting its flavor. Other flavorings like garlic, ginger, chilies, and cilantro, are also added. It's served with a crunchy side dish such as fried tortillas or crispy plantains. Ceviche traces its roots in the fisherfolk communities of Peru but has easily spread among neighboring nations.
Carpaccio
This classic Italian dish comprises thinly sliced or pounded thin raw meat. Popularly made with beef, carpaccio can also feature different types of fish like sea bass, tuna, and swordfish. 
A good fish carpaccio finds no skin or bones attached to the fish meat. The slices are then simply drizzled with flavorings like olive oil, soy sauce, or Knorr Liquid Seasoning to enhance the flavor. An acidic component, such as lemon juice or Knorr Lime Powder, will also balance out flavors. It's finished with garnishes of sliced onions, capers, and arugula.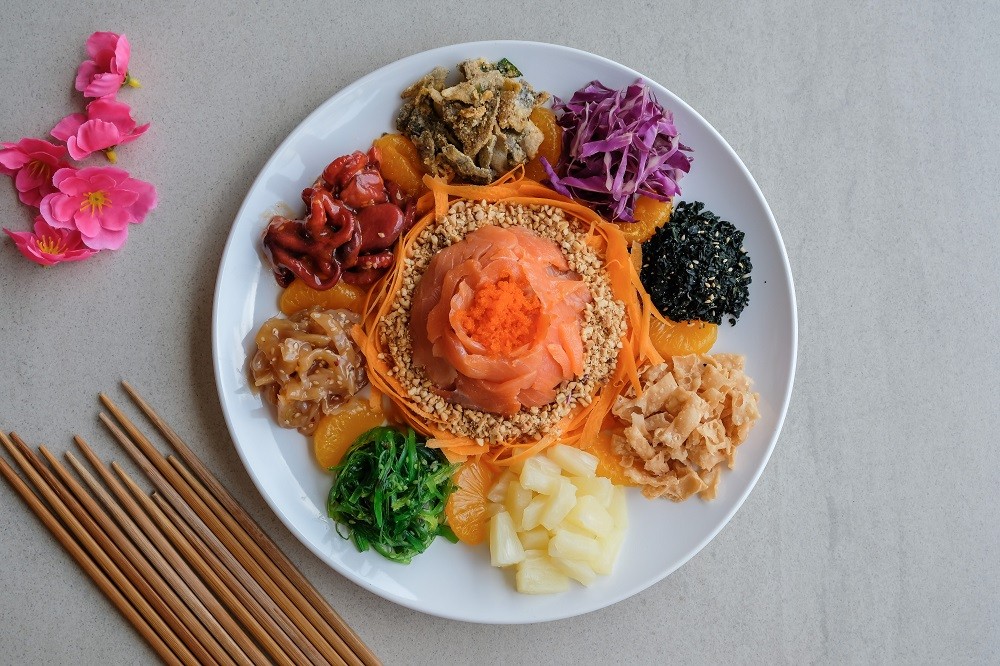 Yusheng
Considered an auspicious dish served during Chinese New Year in Chinese communities in Asia, yusheng is a Cantonese raw fish salad composed of shredded vegetables, herbs, and nuts. It typically comes with a vinegar-based dressing. Some call it Prosperity Toss as it is a tradition for revelers to gather around the table, pick up salad components with chopsticks, and toss them into the air to usher in prosperity.
Kilawin
The Philippines is not to be left out as it also boasts of the kilawin, a classic Filipino dish. It's a pre-colonial style comprising fresh fish marinated in a mixture of acidic ingredients like vinegar, citrus juices, and fruits. Different regions in the country produce their version of kilawin, which sometimes features green mangoes, calamansi, or tamarind. Some versions also add coconut milk, green chilies, and Knorr Liquid Seasoning.
Ika Mata
This raw fish dish from the Cook Islands can serve as an appetizer or a main dish. Ika mata consists of fresh fish cubes and raw vegetables in a marinade made of coconut milk or cream. Counter its richness with sour ingredients like Knorr Lime Powder or fresh lemon juice.
These raw fish dishes are the perfect treat to refresh appetites and moods. Adding these to your menu will be appreciated by your customers throughout the year.
The many versions worldwide prove how creative you can be with these dishes. Just follow the guidelines above when choosing from different types of fish and use the best ingredients you can work with.
Are you feeling inspired? Grab your favorite types of fish and stock up on Knorr Liquid Seasoning and Knorr Lime Powder to help you balance savory and acidic flavors. And share this article to get more ideas from your colleagues.