Need tips for opening a restaurant in a post-COVID world? Get exclusive insights from Mesa, recognized as "one of the best Filipino restaurants for 12 consecutive years." Not only did the group survive the pandemic, but they thrived and grew despite the difficulties. Now, they're well on their way to achieving their goal of opening 100 restaurants across the country. Learn more about Mesa Restaurant's winning business approach below.
Challenge Accepted: MESA Shares Tips for Opening a Restaurant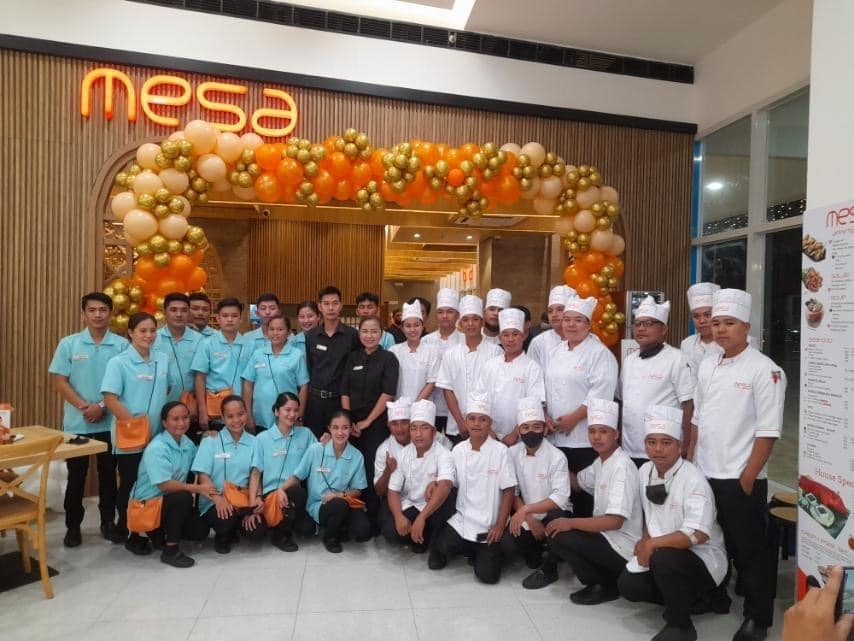 The COVID-19 pandemic introduced new pros and cons for opening a restaurant business. Mesa faced many challenges to stay competitive during the lockdowns. It had to reevaluate its restaurant business plan, develop new protocols, and accommodate pandemic trends, among others. Like other food businesses, it experienced its share of losses.
Thankfully, the team's adaptability and penchant for innovation allowed the brand to emerge on the other side. Today, the Mesa Group is even bigger and better than before, with 70+ stores nationwide as of 2022. Here's how they managed to thrive throughout the challenges of the pandemic and how they plan to continue their upward momentum.
Challenge #1: Stay top-of-mind for consumers opting for takeout.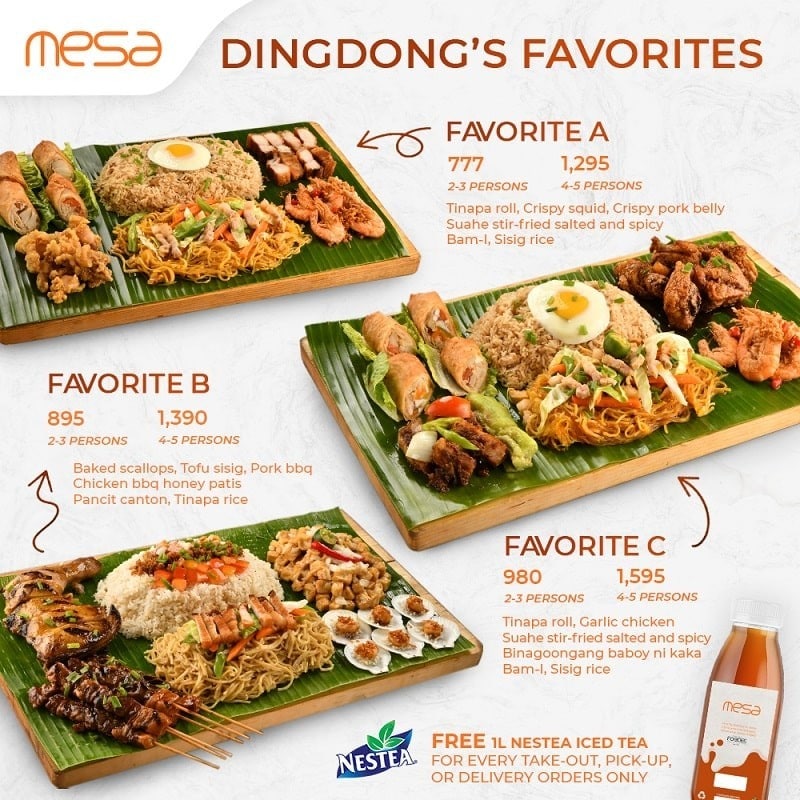 Mesa addressed this by updating its existing food items, offering new and exciting twists on classic options, and streamlining its menu for delivery.
Chefs prioritized dishes suitable for delivery, bringing the total to around 67 items – all guaranteed to be takeout-friendly. They focused on grilled and sautéed dishes over crispy fried food, since those items can maintain their quality for longer. This decision ensured that orders would always arrive in good condition, despite stretched delivery times.
When adjusting their menu, the team considered the varying needs of families, busy workers, and everyone in between. They introduced multiple size options (small, medium, large) for their dishes to suit different budgets and groups.
They also developed meal sets like "Dingdong's Favorites," a selection of bestsellers with rice and drinks for big groups to share. For frontliners and other individual diners looking for simple, everyday meals, they offered the "Grab and Go" sets, which range from Php150 to Php190.
Challenge #2: Improve takeout and delivery services.
In 2020, restaurants had to rely on takeout orders to stay afloat. Since customers were staying inside, they had to meet them where they were. Pre-pandemic, 98% of Mesa's diners opted to dine in, while only 1.5% and .5% went for takeout and delivery, respectively. During the pandemic lockdowns, delivery became 70% of its business, while takeout accounted for 30%.
Besides streamlining its "new normal" menu, Mesa also improved its packaging and food presentation upon delivery. Since Filipino food (its primary offering) is best when fresh, the Mesa team challenged themselves to provide the same experience at home. They switched to paper boxes and cups that could keep food secure during travel.
They also introduced additional protective measures to avoid safety issues. Takeout from Mesa is sanitized with UV light during prep and wrapped with a safety seal for added security.
Challenge #3: Adjust kitchen operations to address demand and manage costs.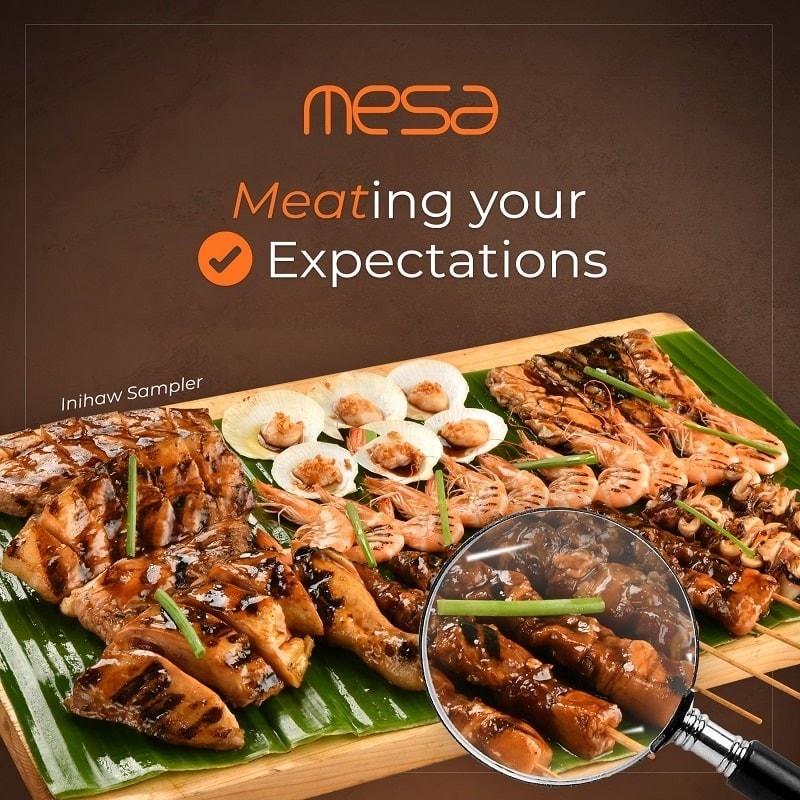 Despite the limitations that impacted sales during the pandemic, the Mesa group managed its losses with relative success. Though they still had to close a few locations, they bounced back and achieved breakeven by managing costs in other areas. These included mall rentals, ingredient costs, and overhead expenses. They looked for money-saving opportunities in their setup by removing expenses that don't benefit operations or service.
For example, since grilled and sautéed items were better for delivery, they also received greater demand. Fried food was out. To accommodate this, Mesa expanded its grilling areas and minimized other facilities for better, more efficient service. The team even updated their cooking processes to be more delivery-friendly. For everyone's safety, they practiced extreme COVID-19 measures in the kitchen and brought in items like UV light disinfectors.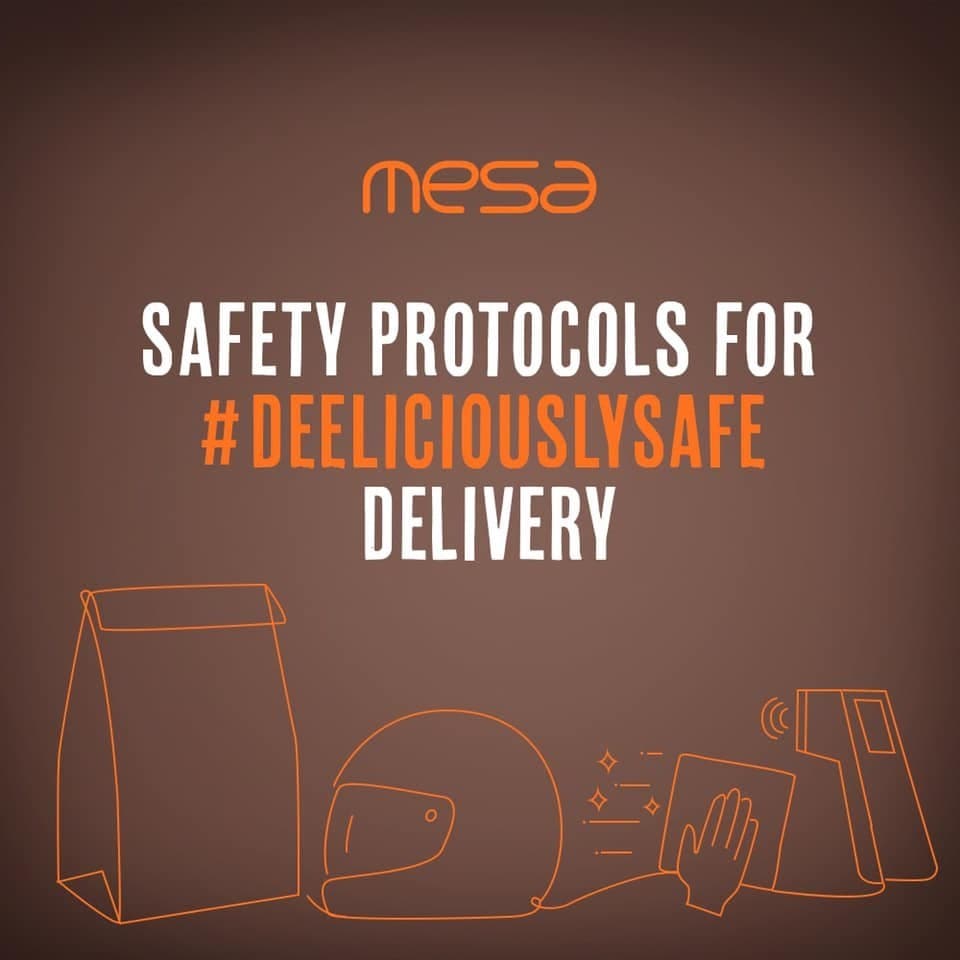 For Mesa, the safety of its staff and customers became its top priority during the start of the pandemic. In April 2020, the team was busy establishing a COVID-19 playbook and studying the best practices of other countries. Once they had the right protocols in place, only then did they feel secure in their decision to make a return and open for service.
Today, they continue to adjust their systems based on the latest restrictions. Despite more lenient guidelines, they still choose to err on the side of caution to avoid increased COVID-19 cases and to keep all restaurants open for longer.
They dutifully sanitize high-touch surfaces and offer more al fresco seating to limit indoor contact. They provide digital, QR code-accessible menus and various cashless payment methods. They purchased dish sanitizers to sanitize plates and cutlery under 60-80° heat. Servers wear gloves when handling dishware.
Of course, the staff also practice social distancing and wear face masks when assisting customers. They're also required to wash and sanitize their hands every 30 minutes.
To prepare for future expansions, Mesa is looking at pandemic-ready locations to maintain their strict health and safety measures.
Challenge #5: Sustain consumer interest.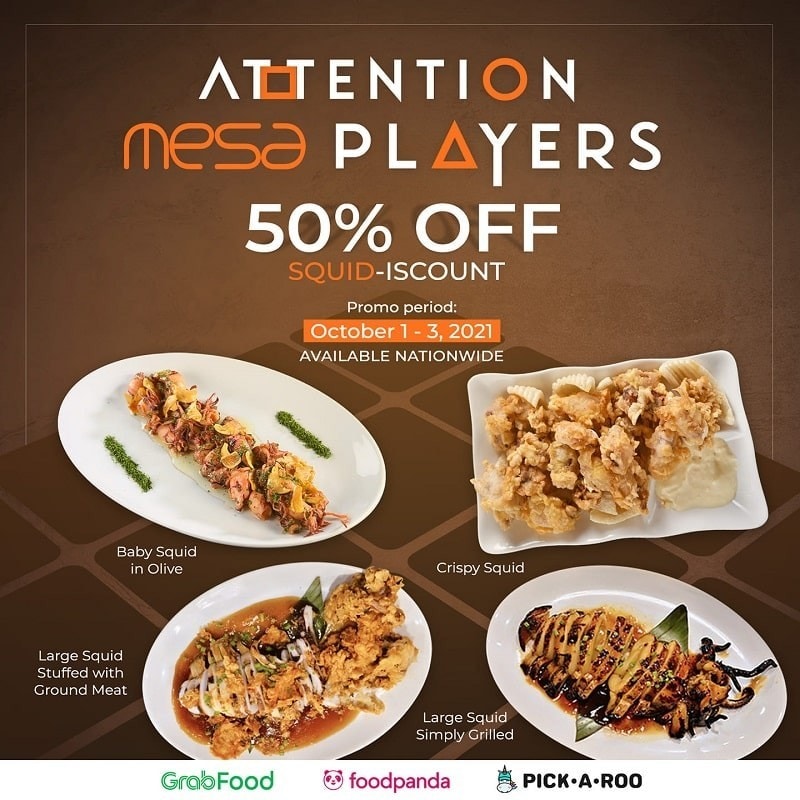 Ultimately, the biggest goal for all businesses is to make sure their customers are eager to come back. Restaurants need to be adaptable and open to change to stay relevant. At the height of the pandemic, this meant perfecting delivery services and providing budget-friendly, ready-to-eat items. Mesa has met these challenges head-on. The brand is also in the process of venturing into cloud kitchens to expand its reach nationwide.
On top of that, the Mesa team also actively appealed to millennials, given their growing purchasing power. They incorporate trending topics in their social media plans to capture this tech- and trend-savvy audience. They even offer matching promos, like their "50% off squid dishes" event at the height of Netflix's Squid Game phenomenon. The Buy 1, Get 1 deal generated 12% of their total sales.
Mesa is on Facebook, YouTube, TikTok, and other platforms to reach various markets across generations. The brand makes use of sponsorships and influencers for added social media cred. Since its dishes may not be familiar to younger diners, the team looks for ways to make them interesting. They hop on trends, offering twists on traditional fare. Mesa also notes that it doesn't hurt to have "Instagrammable" food and to show up on "best of" lists online.
Trendy Restaurant Concept Ideas Explored by Mesa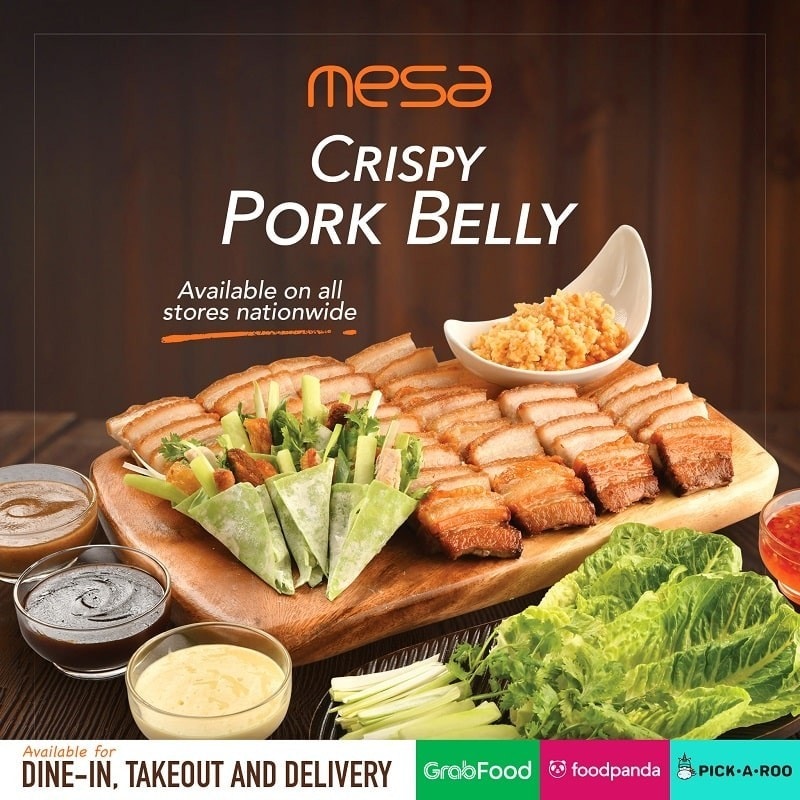 The brand strategically updates its menu to incorporate trending dishes with Mesa's twist. These new items keep the dining experience fresh and provide alternatives to their classics. Here are a few standouts:
Crispy pork belly: The popularity of Korean barbecue inspired the Mesa team to offer their take on lettuce-wrapped meat. They came up with the Crispy Pork Belly as a new twist! The set comes with fermented rice (buro), fresh veggies (with the option of romaine lettuce or malunggay crepe for wrapping), and dipping sauce. The dish comes in half, full, and family slabs, with a starting price of Php750.
Squid dishes: Mesa deliberately pushed these menu items when Squid Game was trending on social media. The team also launched their new Squid in Black Pepper Sauce in time for Halloween. This move helped them make the most of millennial consumers' apparent interest in squid dishes.
These new dishes generated a lot of their sales, which Mesa considers a major success. The team's close partnership with Unilever Food Solutions has made it easier for them to expand, experiment with different ingredients and flavors, and launch dishes that set them apart.
The brand also looks for opportunities beyond food to modernize its image. Newer branches feature light-colored, natural wood interiors for a chic look that appeals to younger consumers. Older branches are slowly following suit.
Mesa has made it this far by being agile and embracing the challenges that come its way. The team is keenly aware that the strategies that work for them now may not work for them forever, so they're always ready to adapt. If you're new to the business and need foolproof tips for opening a restaurant, start there: be prepared to change things up as you go along.