Food is at the heart of Filipino culture. No family bonding or community celebration is complete without well-loved iconic dishes, from the ubiquitous adobo to the handaan-favorite caldereta. But as tastes evolve with the times, so do diners' expectations of these local fare. Are your customers getting tired of the same old ulam on your menu? Excite their palates by offering these top 10 Filipino dishes with surprising twists. 
Upgrade Your Menu With These Top 10 Filipino Dishes
Do you often wonder how your Filipino-themed food business can stay competitive? The answer is innovation! A few simple tweaks to a recipe can instantly upgrade everyone's favorite Filipino food. Consider the following options for your next R&D session.
Soup dishes like beef bulalo are crowd-pleasers regardless of the weather. Why not take your bulalo to the next level by introducing new aromatics to your recipe? Try lemongrass and ginger – two simple additions offering a refreshing, zesty kick. They also lend subtle citrusy notes to your soup, balancing the richness of the Pinoy favorite food and allowing the fork-tender meat to shine.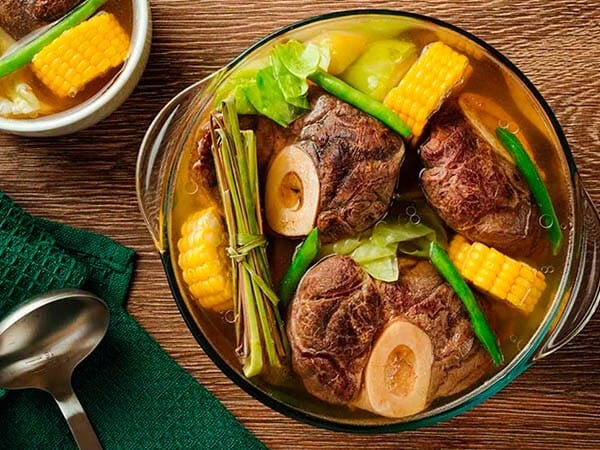 Juicy slabs of flavorful inihaw na liempo never fail to satisfy hungry customers. The secret? A generous punch of umami goodness thanks to the addition of Knorr Liquid Seasoning in both the marinade and the sweet glaze. Serve this favorite Filipino dish on its own with a signature vinegar dipping sauce. Or, create your version of surf-and-turf party trays by pairing the grilled pork with cheesy baked tahong, steamed crabs, and garlic butter shrimp.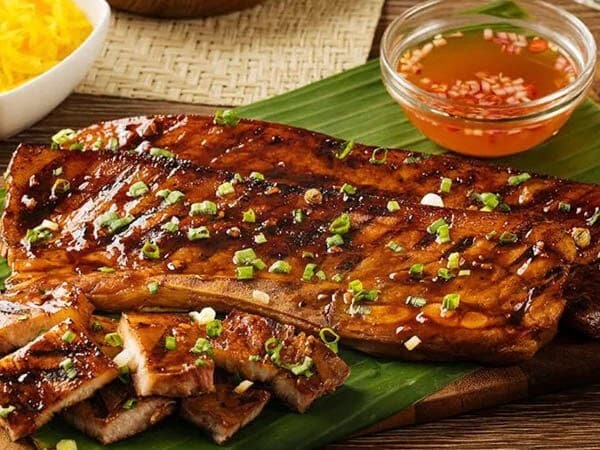 Two favorite Filipino dishes in one? What's not to love? Picture chunky, crunchy sisig on a bed of springy, umami-filled noodles. This one's a good option if you want to offer something quick or if you need to cater to last-minute orders through delivery. You can even market this tasty, indulgent dish as the ultimate handaan must-have, perfect for birthday celebrations or Noche Buena.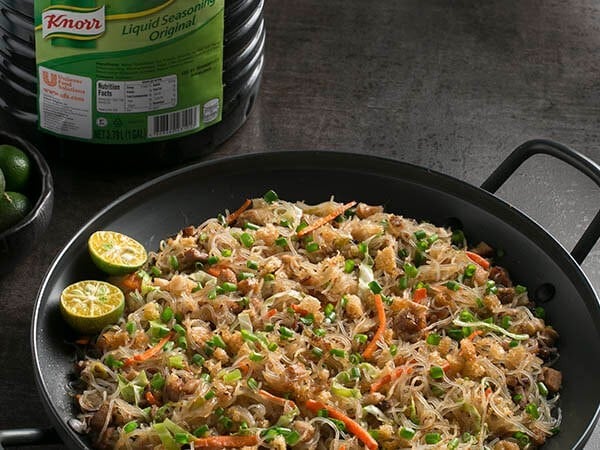 Embracing trendy dishes can be a strategic move for restaurateurs. Incorporating popular fare into your menu allows you to tap into the current food culture, generate buzz, and draw customers. 
One dish that trended a few years ago but continues to gain traction is lechon baka – a versatile and quick-to-cook alternative to the traditional whole lechon baboy. Make your version more exciting by playing around with its spices, marinade, and sauces. Or, serve it over noodles, between sourdough bread slices, or with mashed potatoes.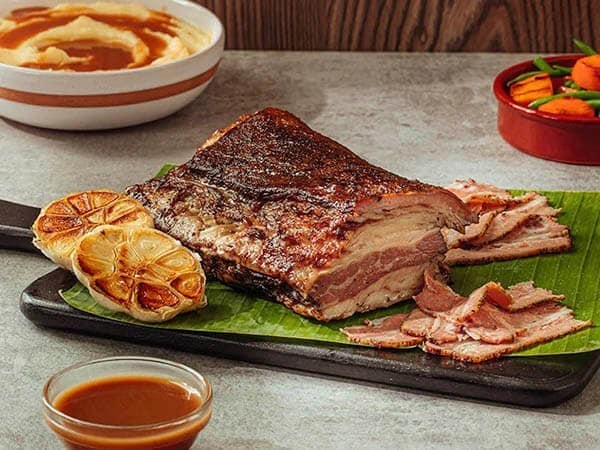 Upgrade your restaurant's go-to fried chicken recipe with crispy breaded fillets featuring a Pinoy flair. Give this top Pinoy favorite food an intense meaty flavor by adding Knorr Chicken Powder at every step of the cooking process. Yes, you can also use it as a finishing seasoning! Then, serve your golden chicken fillets with fluffy ube waffles, flavored butter, and a maple cream glaze. 
No list of the top 10 Filipino dishes is complete without kare-kare. However, classic recipes that call for a low-and-slow stewing process can interfere with kitchen staff efficiency. But instead of cutting the dish from your lineup, replace the usual meat with crunchy bagnet you can prepare ahead in batches. Then, add fresh, crisp vegetables to balance out the richness of the pork. Don't forget the secret to achieving a velvety kare-kare sauce – Lady's Choice Creamy Peanut Butter!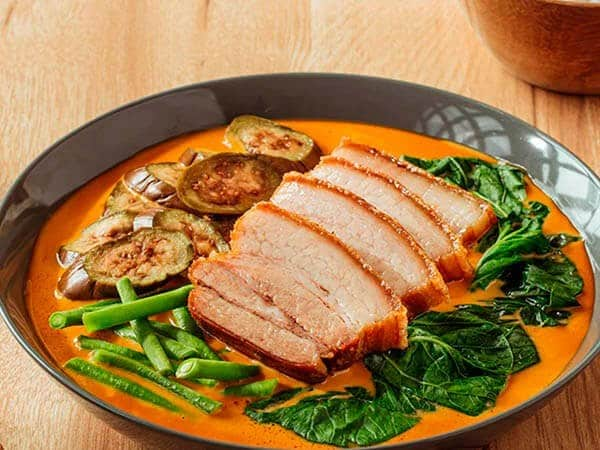 Here's another delicious and nutritious favorite Filipino food many customers order to stay warm during the colder days. This no-frills dish is effortless to prepare and contains affordable ingredients: delicate salmon belly and umami-rich miso, a shelf-stable flavoring agent you can easily add to your inventory. Make sure to use Knorr Sinigang sa Sampalok Mix to get the right balance of sourness.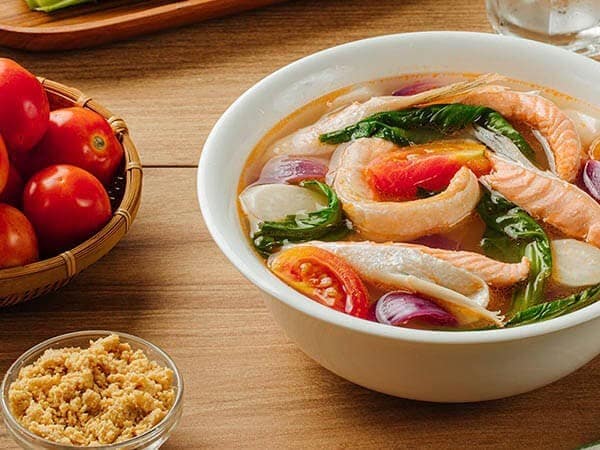 Looking for a healthy yet filling menu addition that will help you stand out from the competition? Try this fresh lumpia recipe that swaps out palm hearts (ubod) for ube. Make the dish with crisp vegetable slices and a soft crepe wrapper, then top it off with a sweet peanut sauce. This lumpia is also a terrific option if you want to expand your flexitarian offerings.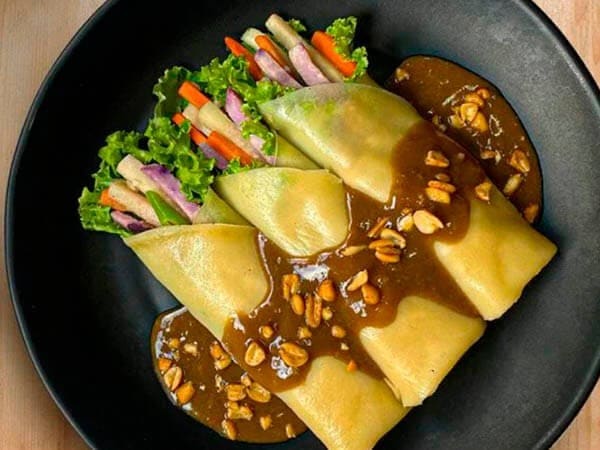 Transform saucy chop suey into a crunchy snack that will please diners searching for lighter menu choices. Coat young corn, carrots, bok choy, cauliflower, and broccoli in a tempura batter and fry them to golden perfection. Then, turn to Knorr Oyster Flavoured Sauce as the base of your dip. The result is a blend of sweetness and saltiness that won't overpower the subtle flavors of the vegetables.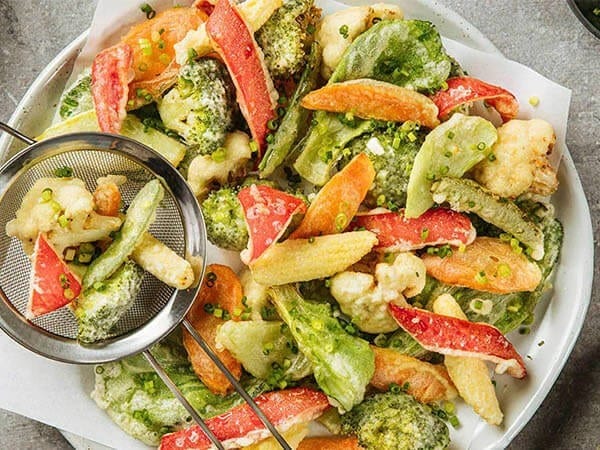 Nothing beats the fresh and bold flavors of the ocean on a sizzling plate. This extra saucy take on grilled squid harmoniously combines the seafood with bell peppers, aromatics, and rich oyster sauce. Just remember: the key to serving seafood is choosing the freshest ingredients.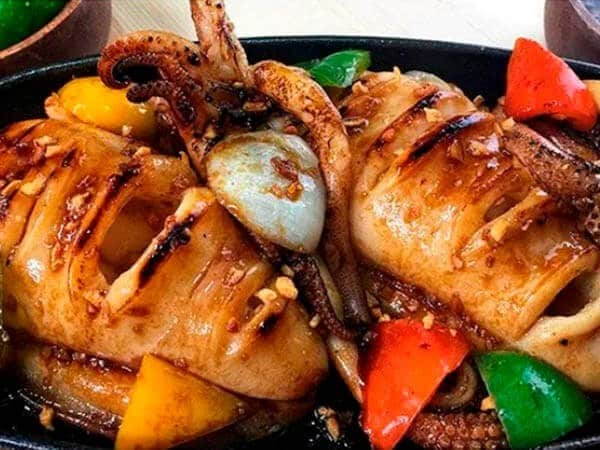 New ways of cooking old favorites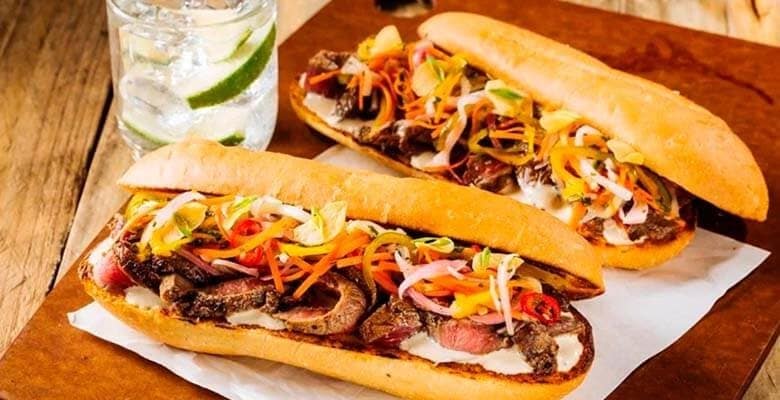 Serving diners their favorite Filipino food is always a surefire hit. However, from time to time, it pays to revamp the classics to give patrons "new" dishes to look forward to. Review your existing menu and take advantage of opportunities for culinary innovation. Maybe you have classic breakfast fare you can transform into a hearty sandwich. Or how about a meaty dish you can turn plant-based?  
The next time you're looking to innovate your restaurant's menu, ask yourself first, what is your favorite Filipino food? What elements can you add or remove from the dish to make it more enticing? Marry food trends and traditional techniques to fuel your menu revamp! 
You can also start with the top 10 Filipino dishes above. Incorporate some into your menu and see how your customers like them. From there, you can continue innovating in the kitchen and creating unique takes on familiar dishes. Need more inspiration? Check out this Filipino recipe book.