Filipino culture is one that is rooted in family and community, and our favorite way to bond is always through food! Asking someone if they have eaten is the universal Filipino expression of love and care, and it's in sharing a meal that we also share meaningful conversations and experiences.
Food has always been at the heart of our shared history. Our cuisine may be shaped by many foreign influences throughout the years, but it still has that iconic flavor that is distinctly our own.
There are dishes that have captured the Filipino palate more than others. So if you're looking to grow your business with the spotlight on Filipino food, attract more customers by perfecting these recipes and adding them to your menu!
Trendy recipes to add to your menu
We've added our own unique spin to these crowd-favorite recipes and it's time you try them out! 
Take your bulalo recipe to the next level with the addition of lemongrass and ginger for a refreshing, zesty kick. The subtle, citrusy notes balance out the richness of the broth and the fork-tender meat.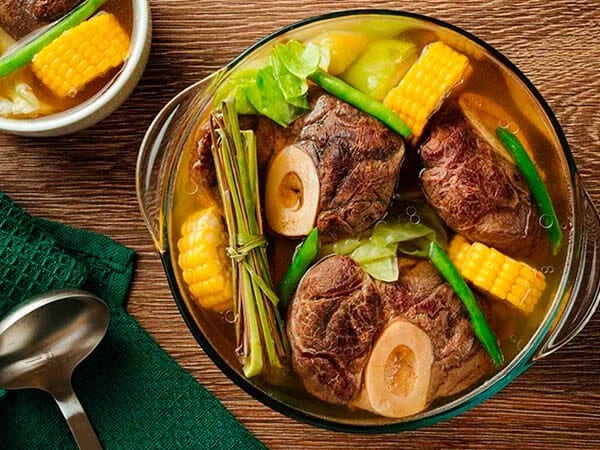 Juicy slabs of flavorful grilled liempo are great to satisfy your hungry customers. This simple recipe packs a generous punch of umami goodness by incorporating Knorr Liquid Seasoning in both the marinade and the sweet glaze. 
Two Filipino favorites in one dish? Nothing could go wrong! Chunky, crunchy sisig on a bed of bouncy noodles is a tasty, indulgent dish that can become an ultimate classic. The aroma alone is enough to make mouths water!
It looks like lechon baka is not merely a passing trend! This beefy spin on the traditional lechon has been gaining a massive following because of its versatiliy, incredible meaty flavor, and melt-inyour-mouth texture. 
We love our sweet and savory food combos! Pair crunchy fried chicken fillet with maple cream glaze and a side of fluffy waffles for an unforgettable breakfast dish customers will enjoy any time of the day. Bring out a more intense meaty chicken taste by adding Knorr Chicken Powder in every step of the cooking process—from seasoning the meat and the batter, and finally, to sprinkling it on your dish to finish it off.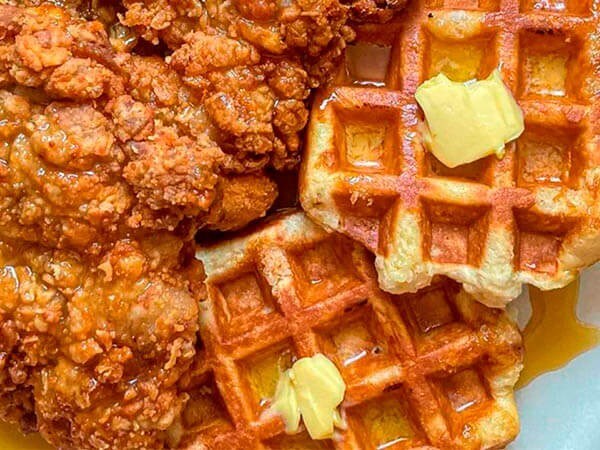 Traditional kare-kare is already a hearty dish on its own. Swapping the stewed meat with crunchy bagnet will take the dish to another level of delicious indulgence! Fresh, crisp vegetables also work well to balance out the richness of the meat. The secret to velvety peanut sauce? Creamy Lady's Choice Peanut Butter!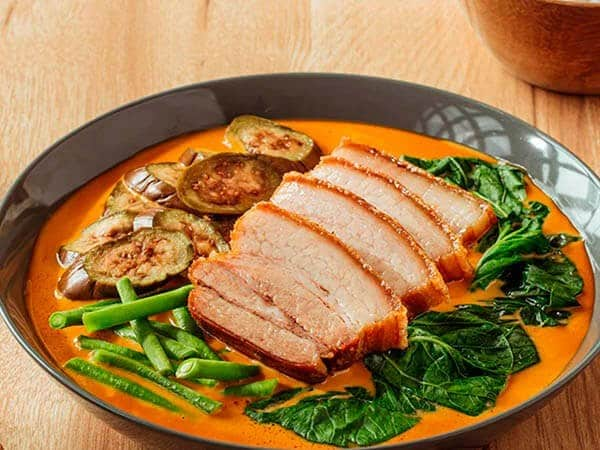 Here's a delicious and nutritious way for your customers to stay warm during the colder days. This recipe uses creamy salmon belly and miso for a unique depth of flavor that you won't get from a regular sinigang. Get the right balance of sourness from tamarind with our Knorr Sinigang sa Sampalok Mix!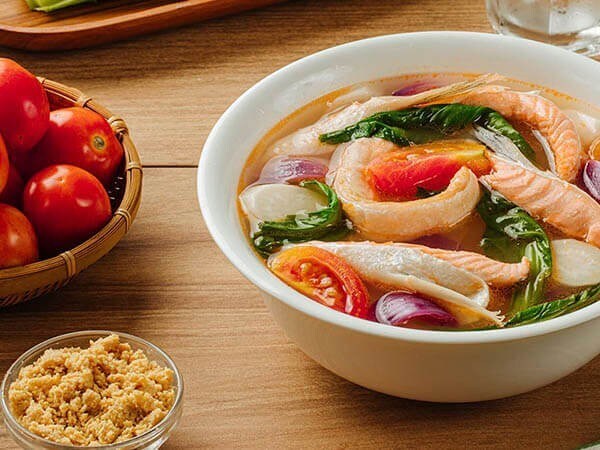 Looking for a filling meal for customers who are on the go? Try this trendy fresh lumpia recipe. Crisp slices of fresh veggies and ube are wrapped in a soft crepe and topped with sweet peanut sauce for an extra burst of flavor.
Transform saucy chop suey into a crunchy snack! Coat young corn, carrots, bok choy, cauliflower, and broccoli in a light tempura batter and fry to golden perfection. With Knorr Oyster Flavoured Sauce as the base of your dip, you get a blend of sweetness and saltiness without overpowering the subtle flavors of the vegetables.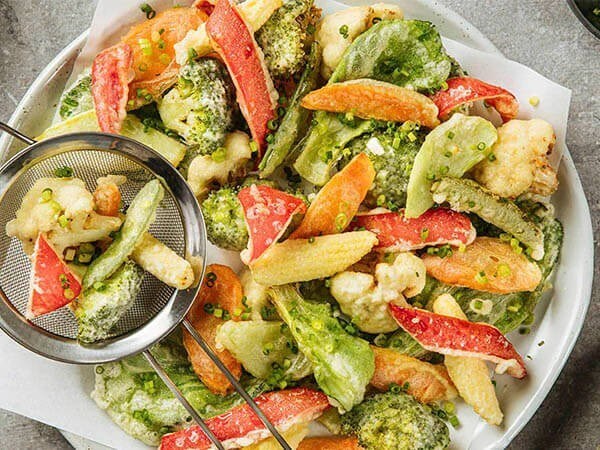 Serve the fresh, bold flavors of the ocean on a sizzling plate. Check out this harmonious combination of squid, sweet bell peppers, aromatics, and rich oyster sauce!
New ways of cooking old favorites
Filipino cuisine is fueled by tradition, and many of our beloved dishes have been handed down for generations. Through local ingredients and traditional cooking techniques, we have created complex flavor combinations, although largely influenced by other Asian and Western culinary traditions, are still deliciously and distinctly Filipino. It's a fact that customers will keep coming back to traditional favorites, but surprising them with new, innovative recipes once in while can surely excite them.
Go on a local culinary adventure by rewriting your menu! Come up with your own unique take on familiar dishes or discover specialty eats that you've never tried before.
Easily upgrade your dishes with Unilever Food Solutions. Enjoy next level flavors for every cooking need with our versatile range of products made from quality ingredients!