Growing demand for healthier, non-meat dishes has urged many dining establishments to incorporate different methods of cooking vegetables into their menus. The push for cleaner eating and the popularity of organic food and plant-based diets have spurred an increased interest in greens and veggies.
However, compared to other ingredients, vegetables don't exactly live long, a quality that makes them more delicate. When stored properly, their shelf life is around two to three days – perhaps a week for hardier varieties such as gourds or tubers. Following proper methods of cooking vegetables can help keep their integrity, preserving their nutrients and serving them in the best way possible.
Preparing vegetables is about enhancing their color, texture, and flavor. Due to the diverse selection of greens, preparation methods depend on the cook's desired outcome. Most foodservice kitchens typically parboil vegetable dishes in salt water or blanch them during the mise en place stage. The latter technique makes finishing via frying, sauteing, or roasting more efficient. 
Saying that vegetarian dishes are bland only means something is wrong. The right methods help maximize their flavor to its full potential. So, it's high time you go beyond the usual Filipino way of simply sautéing vegetables. Are you looking for ideas? Chef Brando Santos, a member of the team that won the Philippine Culinary Cup in 2013 and 2014 and Unilever Food Solutions chef, details some of his tried-and-tested cooking procedures if you want to go beyond the usual.
Unconventional Approach to Vegetable Cooking
Cooking procedures are not limited to the basics taught in culinary schools. Chef Brando's impressive career, which spans more than 20 years, has led him to apply an unorthodox approach to cooking. When asked about how he chooses to prepare his vegetable dishes, he says: "I've learned that the best way to treat them is to respect them because it's one ingredient where you can get maximum nutritional value."
Never Forget the Basics
Although Chef Brando has a few new methods up his sleeve, he maintains the classics never fail. These methodologies, though seemingly basic, can produce terrific results when executed properly. These trusted techniques give vegetables vibrancy and transform them into even more appealing and palatable dishes. 
For instance, steaming is still widely preferred for its ability to retain the vegetable's moisture content and nutritional value. Grilling and roasting greens create a smoky and charred flavor profile. Reducing the oils and salt used for seasoning vegetables makes it even healthier. When done well, deep-frying produces delightful textures.
Meat-Free Steak a Chef Swears By
Creativity is crucial in keeping diners interested in a restaurant. Regularly update your tools, ingredients, and cooking practices to develop contemporary recipes. Chef Brando has this to say about creating signature vegetable dishes:
"Since I've also observed the popularity of cauliflower, I have created a cauliflower steak. You get a thick-cut cauliflower and pan steam it, cooking in the interior. After that, you lightly pan-fry or sear it to create a nice, charred color. You then boost it by seasoning it with Aromat, a dash of Knorr Liquid Seasoning, and a splash of lemon juice. You can serve this with your fave starch and a nice vinaigrette."
When recreating the chef's cauliflower steak, he suggests cutting thick slices to ensure that the roots and stems are intact and the florets stay in place. Pan-fry the cut-up steak pieces until they're cooked but still firm. Avoid overcooking so you do not end up with a mushy interior. To add a charred flavor to this meat-free dish, season well before pan-grilling. Finish by pairing it with a nice sauce and some grains if desired. 
Taking Inspiration from Others
By default, vegetarian dishes are healthy but require inventive measures to make them appealing to consumers who lean towards their carnivorous palate more. Our star chef has these tips to share in presenting vegetable dishes: 
Take inspiration from social media and other culinary professionals. It opens you to a broader scope of new ideas and ways to make plant-based meals more interesting. Try dishes like chopsuey tempura, salted egg veggie chips, and vegetable samosas. 
Use gateway vegetables. If you want to appeal to non-veggie eaters, you must find a way to ease them in. Think mushrooms, tofu, potatoes, and cauliflower.
Do not be afraid to experiment with different cooking techniques and recipes to create a unique and innovative take on a dish. 
Vegetable dishes allow cooks to play and experiment because of their colors. Utilize reds from tomatoes, greens from broccoli, and white from cauliflower. Introduce edible flowers to maximize the rainbow of hues you can present on a plate. 
Meat dishes are limited to the golden-brown color they turn to; vegetables can help complete a dish by introducing a dynamic color palette. The result is a plate appetizing to both the eyes and the belly.
Properly prepared vegetables add value to any dish, enticing diners to try new menu offerings. Learn how to take advantage of diverse vegetable cuts and cooking methods to create an appealing plate.
Don't Forget to Season
Many people continue to associate vegetables with blandness, but that thinking is outmoded. Vegetables are great receptacles of flavor. Don't be afraid to season generously – your customers will appreciate it. Use premium flavors, such as Knorr Liquid Seasoning to stir-fry. It brings in a toasty caramel-soy aroma that lends a different dimension to the dish. Meanwhile, Knorr Aromat All Purpose Seasoning Powder works best with mushrooms since it further heightens earthiness.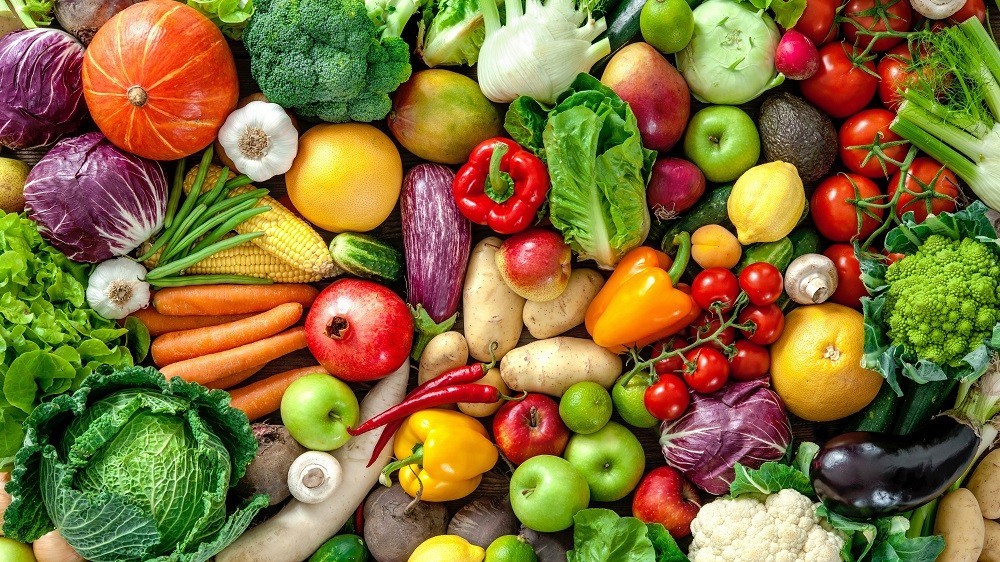 Encouraging Healthier Diets through Cooking
The shift towards vegetarian and plant-based alternatives is standing strong. The number of flexitarians, vegetarians who occasionally indulge in meat, is growing globally. In Southeast Asia, the Philippines boasts the biggest number of flexitarians. Experts even expect that this food segment will grow by 28% locally within the year. So, consider it a challenge for eateries and chefs to feature inventive cuisines that are tasty, nutritious, and meat-free.

This is possible thanks to the many methods of cooking vegetables to create meals bursting with flavor. Some time ago, people associated vegetable dishes with dull or flavorless menu items. After all, poorly cooked vegetables can ruin the dining experience. However, when you prepare veggies correctly and present them beautifully, they can be the highlight of any dish.