As consumers become more health conscious, food businesses need to cater to their demands by offering veggie-centric menu items. Restaurants should shift their focus from relying on sauce-heavy meats to developing recipes that maximize fresh produce. For chefs, this means learning methods of cooking vegetables that bring out their flavors and enhance textures. The task also involves finding ways to lock in as many vitamins, minerals, and nutrients as possible while still delivering tasty products. Nope, it's not as easy as simply boiling and steaming vegetables as home cooks do.
Here, find out the best ways to prepare veggies in a professional kitchen.
Offering Raw Vegetable Dishes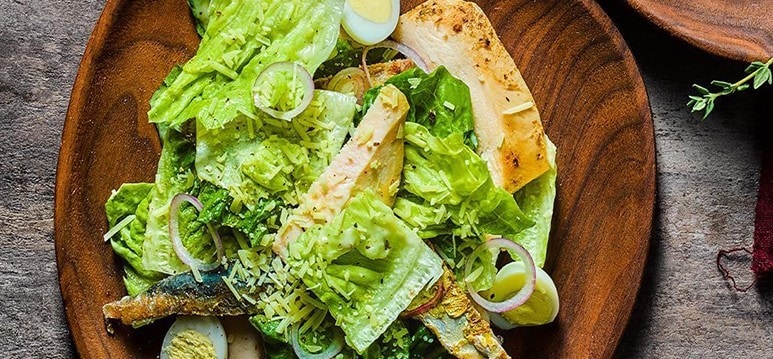 The first thing to consider when working with veggies is whether to cook them or not. Keeping them in their natural state retains much of their folate and water-soluble vitamin content. Plus, you can target vegans, plant-based consumers, and diners who love "getting back to nature" with raw vegetable-based dishes. This means offering fresh produce that has never gone near any heat source to alter its taste, texture, and other characteristics.
But that doesn't mean serving them straight out of the bag. You can still prep and slice them, toss them in a sauce, or flavor them with herbs, spices, and seasonings. Start with green leafy vegetables. You can transform them into a unique, hearty salad that your diners can enjoy as a full meal. Or how about making refreshing summer veggie tacos with a filling of corn kernels, diced jicama, tomatoes, onions, and mushrooms? Serve over warmed corn tortillas and finish with your preferred creamy dressing.

Another option is to take inspiration from Vietnamese spring rolls. Wrap different kinds of raw vegetables in rice sheets, then serve with Hellmann's Smoked Chili Dressing. You can also offer raw chopsuey – it's just like preparing the classic vegetable dish but without stir-frying the components. Toss in an oyster sauce-based dressing and serve as a light ulam option. Raw doesn't have to mean bland! 

Methods of Cooking Vegetables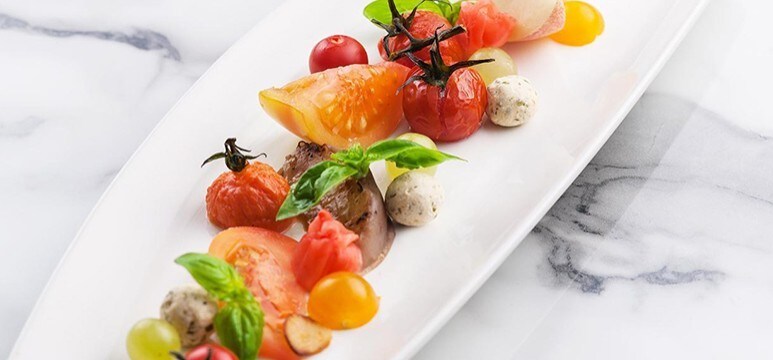 Did you know that some vegetables require cooking before you can reap their nutritional benefits? This list includes carrots, asparagus, spinach, sweet potatoes, and squash. That's because the heat source helps release nutrients that would have been untapped if the veggie was raw. Cooking can also increase the antioxidant levels in tomatoes and broccoli. And it helps improve the absorbability of iron, calcium, and beta-carotene in spinach. And don't forget how it enhances flavors, textures, and the overall enjoyability of your fresh ingredients!
Now that you know the benefits of cooking vegetables, the next step is to learn the methods that can maximize their potential. Take your pick from the following chef-approved options.

1. Roasting or baking

Roasting or baking is a terrific way to cook your veggies while retaining most of their vitamins. Since you don't need to cook the vegetables in water, their nutrients won't leak out. Plus, they don't require much effort. You also won't need a lot of other ingredients – just toss your veg in some flavorings, and they're ready for the oven.
You can serve roasted vegetables on their own, paired with grilled meats, or used as a filling. Try this beef tapa pita bread with roasted vegetables, for example. Any extra servings can be transformed into a soup or added to salads.

2. Steaming

Some experts consider steaming the best way to cook vegetables because it involves a small amount of water. Like roasting and baking, it's a fat-free cooking method – you don't use oil, butter, or any type of fat throughout the process. That's another bonus for health-conscious diners concerned about their waistlines and heart! Just be careful not to over-steam your veg to keep them from becoming soggy.

3. Slow cooking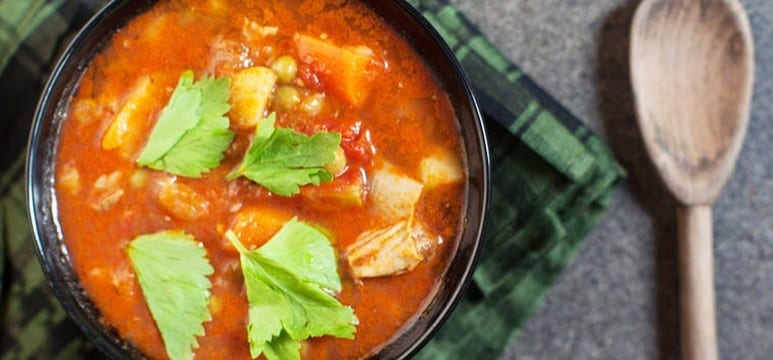 Vegetables cooked in a slow cooker or Crock-Pot retain more natural vitamins and nutrients than other harsher methods. This is because the technique cooks food at a lower temperature. And even if some nutrients leak into the water, you can still use that liquid to create soups, stews, and other dishes. When slow-cooking heartier recipes, add your veg to the pot only when the meat is completely tender. This way, the vegetables don't turn into mush, and you prevent the unnecessary loss of nutrients.
4. Stir-frying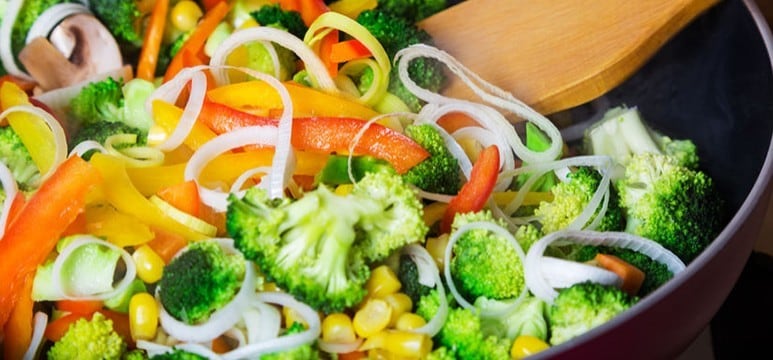 Stir-frying and sautéing are quick cooking methods that keep some of the original vitamins and nutrients in your vegetables. To make sure your veggies cook at the same time, cut them into equal sizes – a larger carrot round requires more cooking minutes than a small broccoli floret. Your stir-fried vegetables will taste better if you use a wok over high heat – those slightly burnt edges give the dish a new profile. And although these methods require fat, you can always opt for healthier options, like olive or peanut oil. Remember these tips when you make sipo egg or fresh ube lumpia.
5. Boiling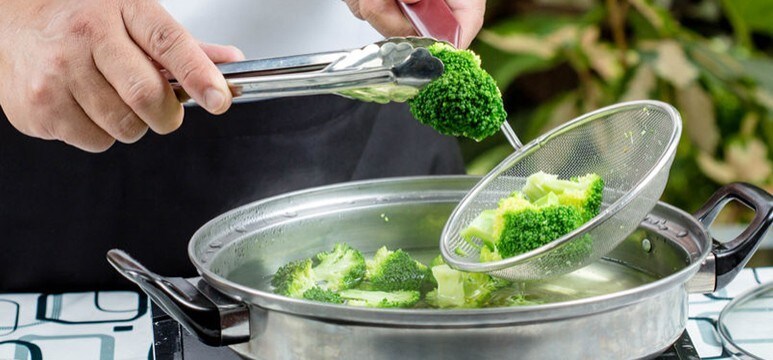 If you want to retain as many nutrients in your vegetables, boiling should be your last choice. This method pulls vitamins, minerals, and nutrients out of the veg and into the cooking water. Once the veggies are tender, most cooks drain and discard that liquid immediately – pouring all the good stuff down the drain. However, this technique still works when preparing soups, like the classic utan bisaya.
With ample knowledge and proper techniques, you can develop recipes that are healthy and delicious. Pick the best method of cooking vegetables for your menu items and market them as nutrient-rich alternatives to meat-centric dishes. Your customers will thank you for it!

For more ideas and inspiration, download our Free Knorr Professional Healthy Cookbook to get the latest tips on and inspiration for nutritious dishes to add in your food business!