Utan Bisaya (Sinabawang Gulay)
Enjoy delightful flavors coming from a blend of tasty veggies paired with a kick of seafood ingredients.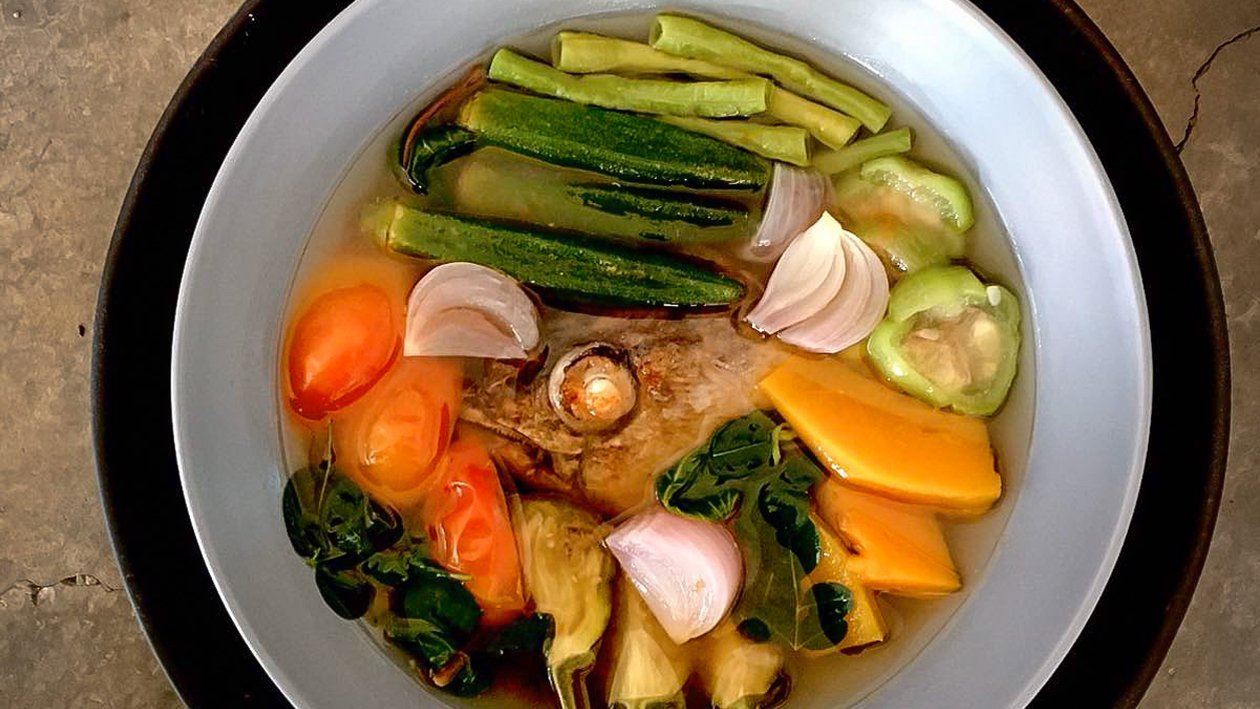 Ingredients
Main Procedure
White onions, quartered

30 g

Red Onions, quartered

30 g

Eggplant, thick sliced

100 g

Pumpkin, thick sliced

120 g

String Beans, sliced to 1 inch long

100 g

Patola, Thick round slices

120 g

Fresh Shrimps or any fried fish (Optional)

120 g
Preparation
Main Procedure

Pour water in pot/kawali and apply heat.
Add the onions, tomatoes, okra, eggplant, pumpkin and string beans.
Bring to a boil, add now the Knorr shrimp powder and Knorr concentrated chicken liquid seasoning. Mix well, lower the heat.
Add the rest of the ingredients and simmer until all the leafy vegetables and proteins(optional) are cook.
Turn of the heat, transfer to a bowl and serve with steamed rice.