Puree of Roasted Squash Soup
Simple and comforting soup that's a perfect addition to any Western or Western-inspired menu.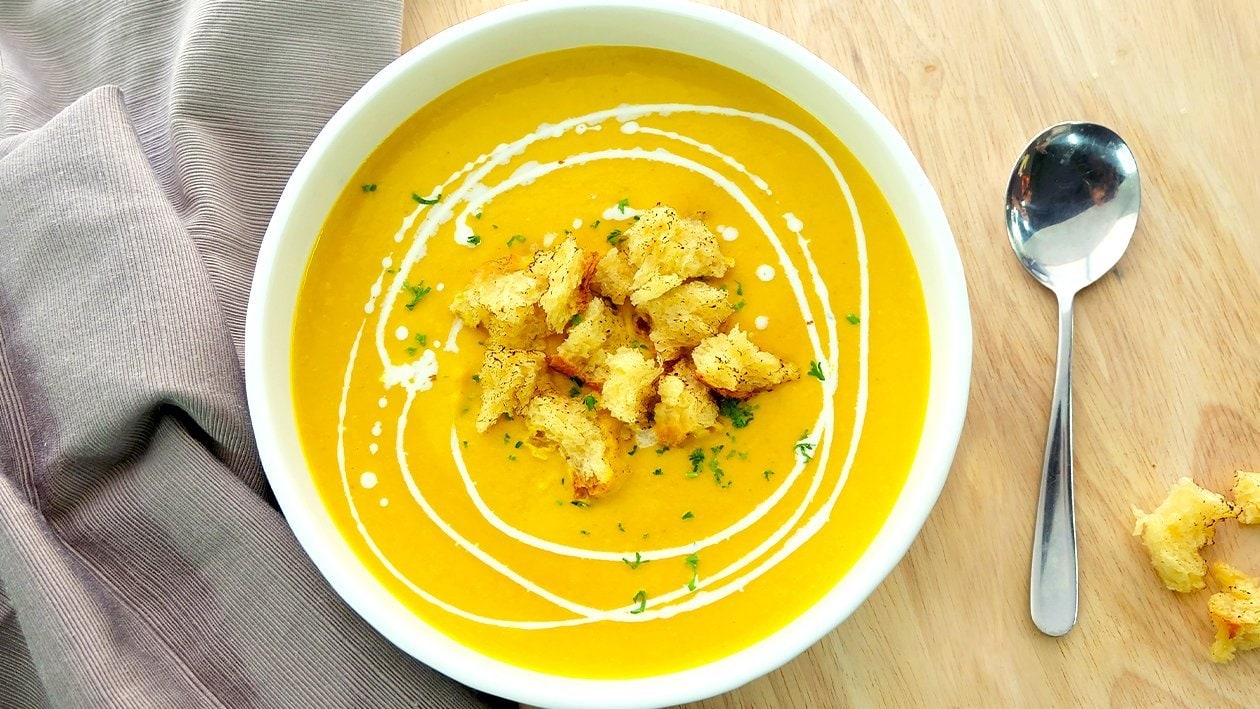 Ingredients
Squash Preparation
Squash, peeled and cut into 2 inch squares

400.0 g
Soup Preparation
Fresh-Cracked Black Pepper
Preparation
Squash Preparation

10 minutes

Pre-heat the oven to 350°F.
Place the squash cubes in a bowl, season with salt and pepper.
Drizzle in the oil and add the sugar. Mix very well.
Transfer the seasoned squash to a baking tray and place in a pre-heated oven.
Roast the squash until tender.

Soup Preparation

Place the prepared Knorr Cream Soup Base in a pot and add the roasted squash.
Heat the pot over medium flame and simmer the mixture for 5 minutes.
Transfer the mixture to a blender and process until very smooth.
Return the squash puree into a pot and stir in the milk and season with the Knorr Concentrated Chicken Liquid Seasoning.
Finish with black pepper.