Chicken, Grape, and Walnut Salad
Nothing like the classic richness of real mayonnaise made with fresh eggs to make this fruit, protein and nut salad a sure bestseller! The dressing may also be used as a sandwich filling or canapé topping.
Fruits & Vegetables
Chicken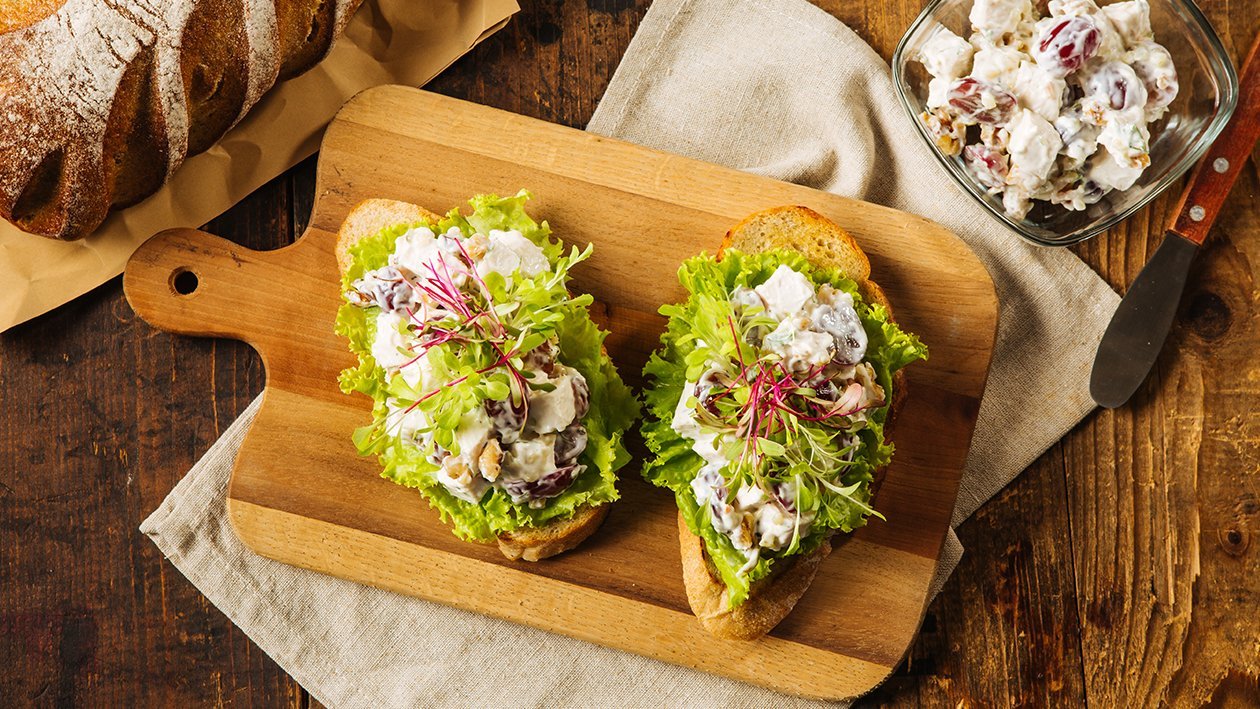 Ingredients
Chicken, Grape, and Walnut Salad
Calculate the cost of this dish here:
Number of servings
−
+
Price of the dish on the menu
Total cost of the ingredients
₱0.0
Ingredient label
Name
Price in ... (use your local currency)
Quantity
% Food cost of the part
Total costs
Chicken, grape, and walnut salad preparation
Chicken Breast, boiled and diced
/g
500.0 g
0%
Walnuts (or cashews), toasten then roughly-chopped
/g
150.0 g
0%
Grapes, red and seedless, cut into half lengthwise
/g
250.0 g
0%
Pickle Relish
/g
80.0 g
0%
Black Pepper, crushed
/g
5.0 g
0%
Lady's Choice Real Mayonnaise 5.5L
/ml
400.0 ml
0%

Ingredient name
Disclaimer: The prices shown are an indication, based on wholesalers in the market. These are subject to fluctuation due to seasonal change and supply. UFS can in no way be held responsible for any deviations from reality.
Total cost of the ingredients
Cost of one serving
Cost of ingredients (%)
Chicken, grape, and walnut salad preparation
Chicken Breast, boiled and diced

500.0 g

Walnuts (or cashews), toasten then roughly-chopped

150.0 g

Grapes, red and seedless, cut into half lengthwise

250.0 g

Black Pepper, crushed

5.0 g
Preparation
Chicken, grape, and walnut salad preparation

Combine all the ingredients together in a bowl
Adjust seasoning to taste
Chill until ready to serve