Sinigang Fried Rice
Elevate this well-loved comfort dish with stir-fried rice that's brimming with sinigang flavor. The tender pork shoulder and chunks of veggies all come together to bring out unique sour notes and more!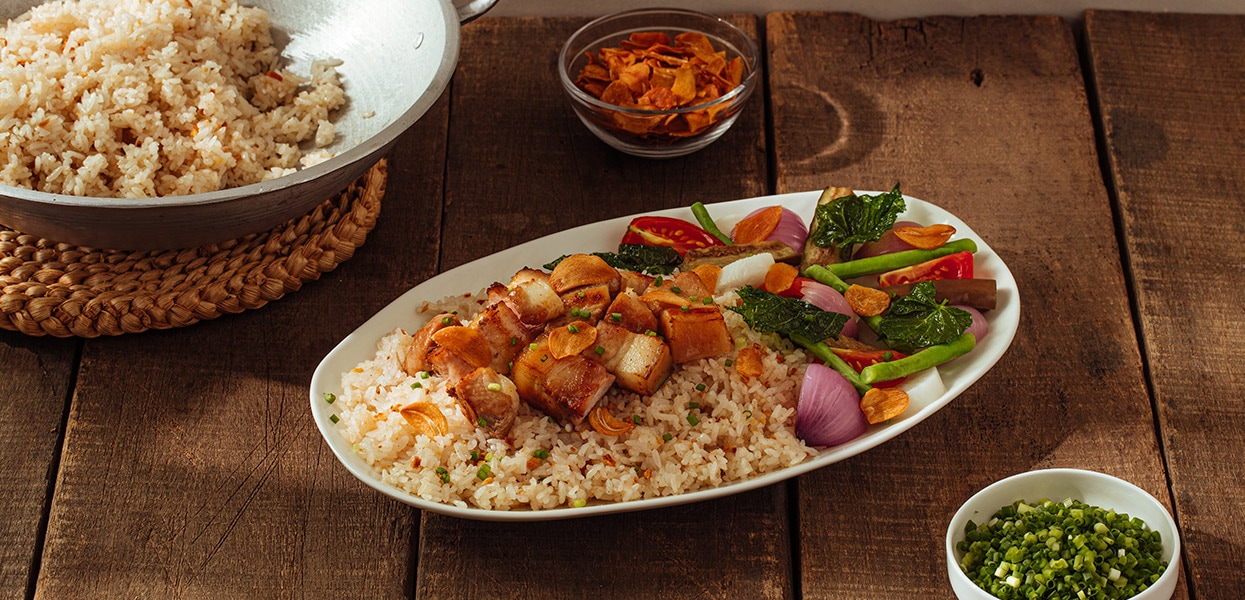 Ingredients
Pork Ribs
Pork Ribs, shoulder, diced or left whole for frying

1000.0 g

Green Finger Chili, whole

1.0 pc

String Beans, cut 1" length

100.0 g
Fried Rice
Rice, Jasmine, cooked and cooled

500.0 g

Spring Onions, finely sliced

10.0 g
Preparation
Pork Ribs

60 minutes

In a pan, add a little oil, then add the garlic and onions.
Cook until translucent then add the pork shoulder.
Saute on all sides without browning.
Add water, radish and tomatoes.
Bring to a boil then simmer for 45 minutes.
Add the green chilii, Knorr Sinigang Mix and the rest of the vegetables.
Cook for 5 minutes then strain the liquid. Reserve the soup.

Fried Rice

10 minutes

In a hot frying pan, add a little oil then saute the garlic until crisp and golden.
Add the rice and Knorr Sinigang Mix. Stir fry until rice starts to color.
In a different pan, heat the butter/fat then add the vegetables and meat.
Place the rice in a serving container then put the meat and vegetables on top.
Garnish with spring onions and fried garlic.