Balancing creativity with shifting market needs drives the food and beverage industry. Do you want to stay in the game? You must keep up with the latest market-driven innovations. So if you're planning to grow your business, it's best to learn the food trends in the Philippines for 2023. While pushing for something new will always be part of the formula, meeting demand where it already exists is another. 
Adapting to current trends in the food service industry can be implemented at different experiential touchpoints. You can amend your menu, the supplies and ingredients you purchase, your service, your operational setup, or the creative marketing materials you publish. To illustrate the industry's response to the trends of 2022, here's a quick recap of the results.
Looking Back at Trends in the F&B Industry for 2022
The restaurant industry trends of 2022 are not going anywhere soon. They're here to stay because they're not fixations but indicators of development in the market.
1. Sustainable ingredients and materials
Today's health- and environment-conscious market is interested in reducing their carbon footprint, eating more plant-based proteins, and lessening waste. As such, vegetarian and vegan food made it big in 2022. They took over menus and even delivery operations. For example, Army Navy, Burger King, and El Chupacabra added plant-based burgers, burritos, and tacos to their menus. The movement also eliminated or limited single-use plastic in takeout material. More establishments now favor compostable clamshell boxes and paper bags – something you can expect establishments to continue doing. 
2. Homey and comforting food
The pandemic brought about a need for comfort – and consumers sought it out through food. Home cooks and bakers flooded Facebook, Instagram, and other social channels with advertisements selling their goods. Kodawari's deeply savory gyudon, Pasteleria Manila's brazo bars, and Half Saints' nostalgic crema de fruta cake took over Instagram feeds in 2022.
3. Cloud kitchens
Both the consumer and the business owner benefitted from cloud kitchens. Customers were able to browse food online (a habit that is now mainstream), while operators effectively cut costs. CloudEats concepts penetrated platforms like Grab and foodpanda with options from Burger Beast, Healthy To Go, and 24/7 Wings. Another player is MadEats, which won early rounds of funding and developed an independent multi-brand ordering platform.
Food Trends in the Philippines for 2023
Here are the foodservice trends making it big in 2023. You will notice that many of these items are iterations of last year's hits. But they're coupled with excitement to dine out as pandemic restrictions ease. The lowdown: restaurant operations are back in full swing, food events are well-attended, takeout and delivery habits are part of everyday life, and chef collaborations are back.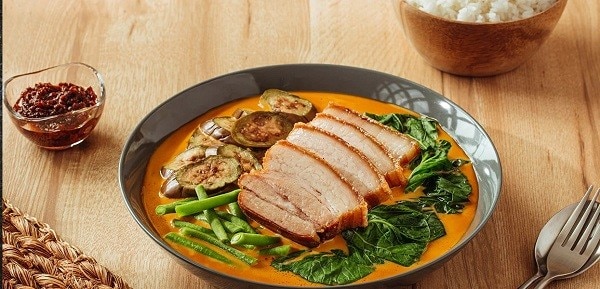 1. Modern Filipino Cuisine
When Pinoys look for comfort, local fare will always be top of mind. But you can't just offer them something they already cook at home. They now look for innovation and sophistication, and many modern Filipino restaurants confirm this shift. Several establishments, like Lore Manila and Linamnam, succeed in presenting homey Pinoy dishes with reimagined profiles and unique presentations. Follow suit by breathing new life into well-loved classics and discovering other regional specialties with our recipes.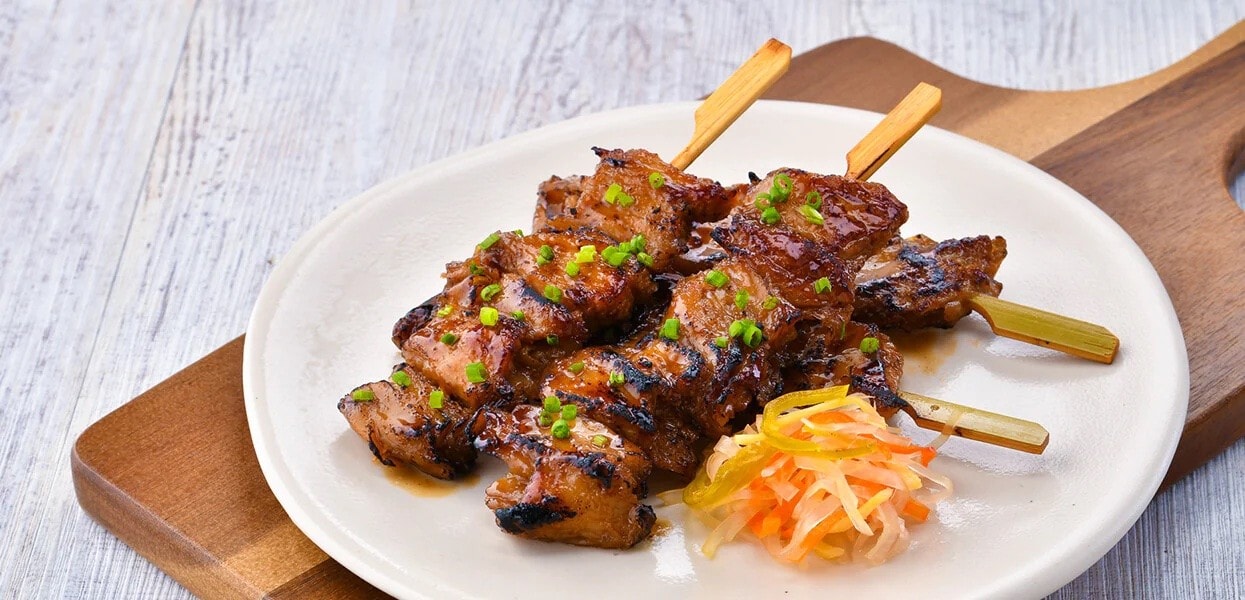 2. Vegan or plant-based Filipino food
Filipino food is known for being heavy on meat: adobo, sinigang, bulalo, sisig, inasal, crispy pata, and more. The range of alternative meat options available today makes cooking in different formats more possible. You can fry, bake, sauté, or braise products from The Vegetarian Butcher and easily incorporate these ingredients into Filipino dishes. According to Barclays analysts, consumers globally are making a conscious effort to reduce their meat intake. Among them are Filipinos who have adopted lifestyle changes to lessen the risks of high cholesterol and other heart diseases.
Besides the rising popularity of plant-based eating, inflation is also driving consumers to look for meat alternatives. Plant-based meat items are also available for purchase in bulk, giving you bigger savings compared to retail grocers. It's high time to add more vegan and vegetarian options to your menu!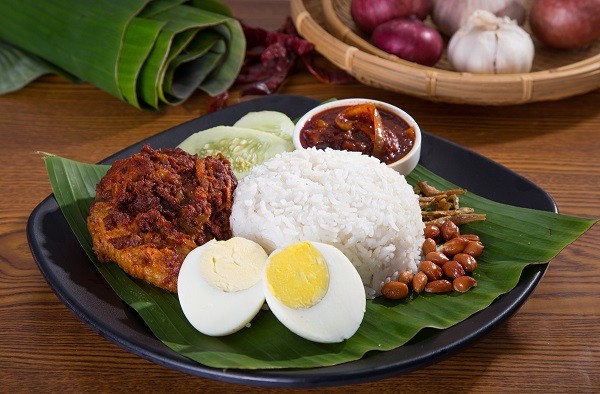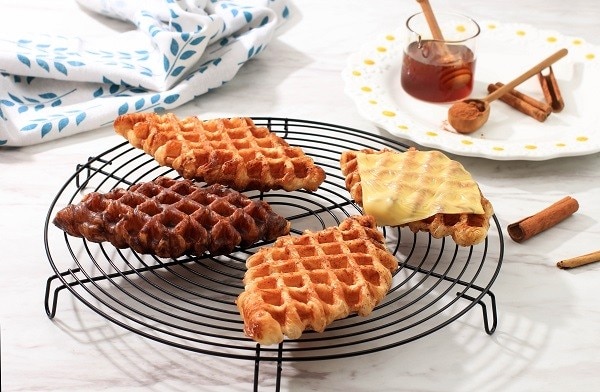 4. Korean baked treats
Filipinos still can't get enough of Korean culture, music, and food. K-barbecue restaurants and fried chicken shops still draw large crowds. Next on the radar are Korean baked treats and desserts. These include rice cakes, honey pastries, beautiful cream-filled croissants, or the croissant-and-waffle hybrid called croiffle. 
Variety is also a crucial factor in this trend. Make sure customers get to try more than one product at a time. Offer pastry boxes, which they can fill with an assortment of cookies, cake slices, bars, and flaky bread.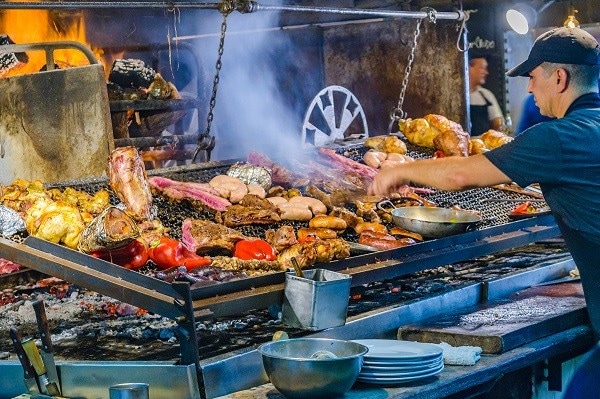 5. Open-flame cooking
Open-flame cooking is among the restaurant industry trends to expect in 2023. Win over customers with the smoky, deeply savory flavors of grilled meats and vegetables. Styles and methods can differ. Alegria Cantina uses an Argentine grill called a parrilla, while One World Butchers uses an open-flame asador to smoke sausages, brisket, and other meats. Ember in Makati is a specialty restaurant focused on charcoal grilling.
Before trying this technique, make sure you secure your location and its surrounding premises and check for fire hazards. To get started, try these recipes for pan-grilled liempo or this grilled tuna jaw.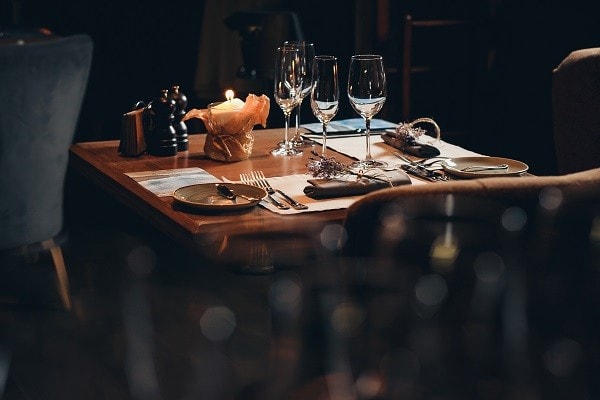 6. Tasting menus
Now more than ever, Filipino diners are excited to partake in experiential tasting menu lunches and dinners. This allows chefs more room to play around in the kitchen. It's also a chance to highlight local flavors, ingredients, and cooking methods in ways never imagined before. Among these restaurants are Toyo Eatery, Gallery by Chele, and Hapag.
Many chefs are also innovating by pairing up for special meals, giving regulars a reason to revisit and rebuilding the novelty of fine dining. An example is a four-hands dinner by Miko Calo of Metronome and Stephan Duhesme of Metiz. Expect more collaborations in the coming year that will lead diners to new concepts and experiences.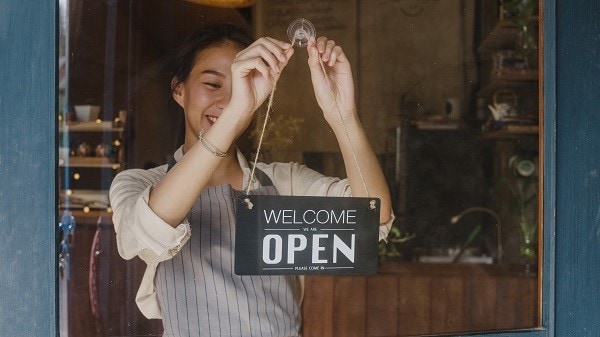 7. Online brands transitioning to physical spaces
Brands founded at the height of the pandemic have grown to own the digital space and build a community that supports them. Now that restrictions have eased, what's next for them? 
You can expect these businesses to expand and scale operations by building physical retail spaces. The first step might be to pop up in bazaars, markets, or collaborative cafe spaces to activate the communities they've built over time. Eventually, the next logical step is to open a brick-and-mortar outlet where both digital and physical transactions can happen.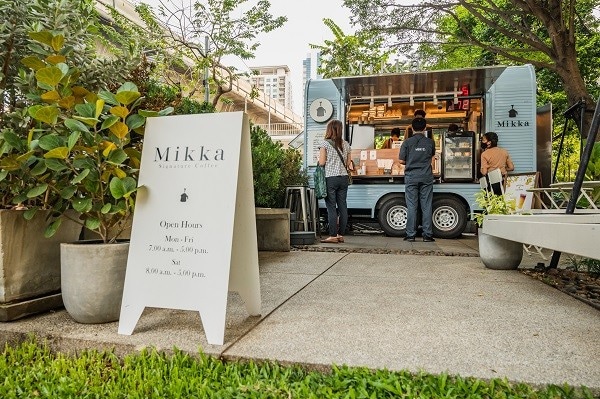 8. Coffee innovation
Coffee concepts are described in waves. Second-wave coffee chains, like Starbucks and Tim Hortons, were designed to scale and serve coffee and snacks quickly. Third-wave coffee brands, like Toby's Estate and The Coffee Academics, serve specialty coffee in experiential cafes. However, both concepts fetch steep price tags. The rising trend is serving quality coffee at accessible price points.
Small business owners achieve this by advertising via social media and distributing products through delivery services. Others open small pickup shops to serve communities, like Papakape and Convenience Coffee Shop in Makati. Another option has been to put up kiosks in high-traffic areas, like the business model of PICKUP Coffee.
Are you ready to take on the biggest food trends in the Philippines for 2023? Go beyond the items in this list and do a market analysis. You can also consider checking on competitors and coming out with new products to tighten the gap. Keep innovating and driving your business toward enduring success! 
Learn about the latest food trends to stay ahead in the food industry and cook up new dishes to excite your diners with our 10 recipes!