Pinoy Fried Chicken
Let's refine a beloved classic, shall we? Relish the uniquely flavorful taste of Pinoy style fried chicken with its juicy meat and chicken skin fried to crisp perfection for a full, hearty and meaty chicken flavor.  
Main course
Chicken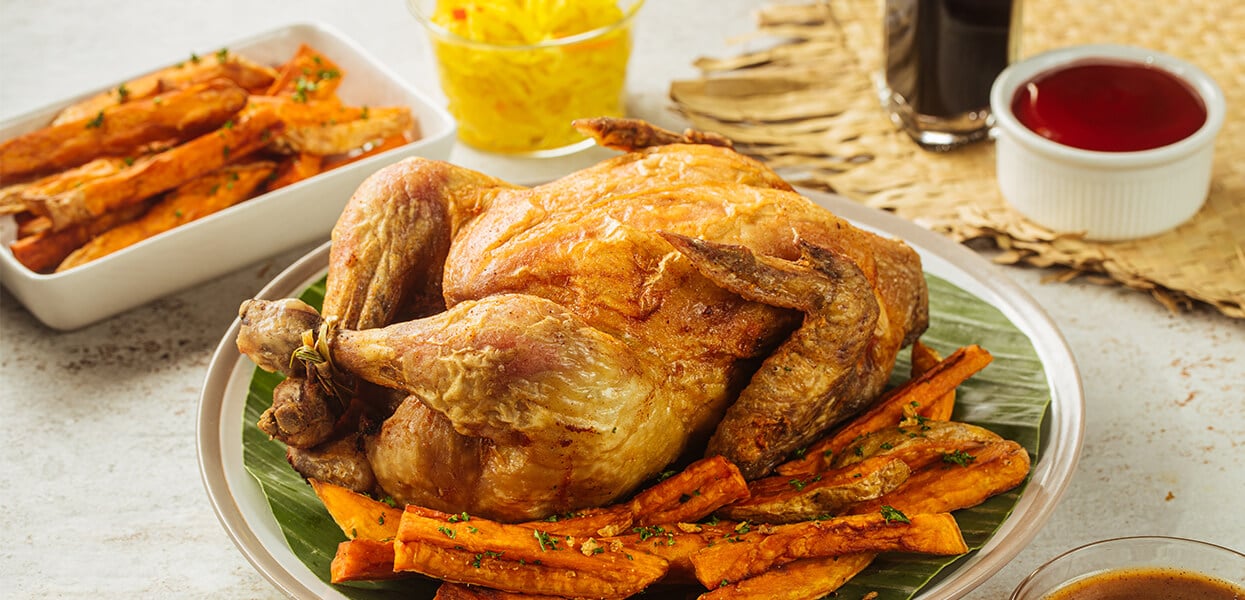 Ingredients
Pinoy Style Fried Chicken Preparation
Whole Chicken, 1.2 kg bird size

2400.0 g

Oil, for deep frying

2000.0 ml
Preparation
Pinoy Style Fried Chicken Preparation

140 minutes

In a pot, bring to a boil all the ingredients except the chicken.
Boil for 15 minutes to infuse the water and add the whole chicken.
Bring to a boil for 5 minutes then lower the heat and simmer for 45 minutes or until internal temperature reaches 165F of 75C.
Remove the chicken from the stock and cool down completely (for best results cool down in the stock overnight).
Bring the deep frying oil to a temperature of 190C and deep fry the whole chicken until it is very crispy (20 minutes).
Drain the fat and serve.