Transitioning to a full-on vegetarian diet is challenging, especially among major meat-consuming markets. But the tide is turning, with more and more people subscribing to the growing plant-based trend.
Research indicates that 42% of global consumers are willing to transition to a meat-free lifestyle. In the Philippines, interest in meatless dishes comes from 70% of the population, consisting primarily of Millennial and Gen Z diners. How can you make the most of this shift and increase gains for your food business? Start by studying this audience. Read on for the lowdown.
Dissecting the Vegetarian Market
Catering to the plant-based market is not as straightforward as simply offering vegetable-only dishes. Not many know that "vegetarian" is an umbrella term encompassing numerous categories with specific dietary requirements. No one size fits all when addressing the needs of this market. Hence, it's best to understand what every type of customer can consume:
Lacto-vegetarian – plant-based, with dairy, strictly no meat
Lacto-ovo vegetarian – plant-based, with dairy and eggs, strictly no meat
Ovo vegetarian– plant-based, with eggs, strictly no meat
Vegan – plant-based only, strictly no meat
Flexitarian – no exclusions, can include meat
Owing to its versatility and similarities with Filipino fare, a flexitarian menu is the most beneficial to start with. Here are the basics every restaurant owner must know about flexitarianism.
What is the Flexitarian Diet?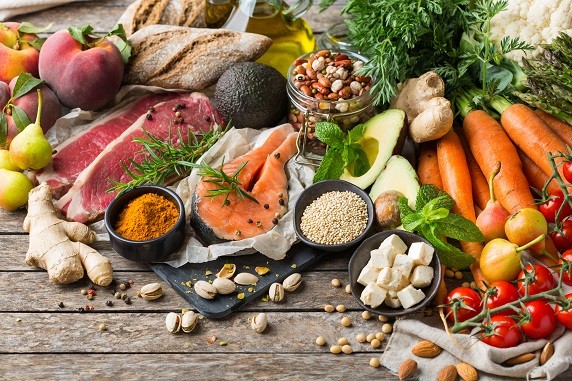 Compared to other vegetarian diets, the flexitarian regimen, as its name suggests, is the most flexible. Others call it casual vegetarianism or semi-vegetarianism. This practice advocates consuming mostly vegetable-based food while still retaining meat instead of eliminating it. The key to this approach is directing any existing diet towards healthier vegetable-centric choices. To date, 23% of global consumers adhere to this subcategory.
Although flexitarians still consume animal proteins, they prefer leaner choices, like chicken and turkey. Alternatively, they rely on plant-based proteins, including nuts, lentils, tofu, or other meat alternatives like The Vegetarian Butcher.
The origin of flexitarianism
American dietitian Dawn Jackson Blatner coined the term in 2009. She authored "The Flexitarian Diet: The Mostly Vegetarian Way to Lose Weight, Be Healthier, Prevent Disease and Add Years to Your Life." It contains 100 recipes, meal plans, and weight management tips to help readers transition.
In it, she also discusses five "flex" food groups that offer the proper amount of nutrients and protein even with limited meat. Cover the following when developing your plant-based dishes:
Group 1: Non-meat, high-protein food (including beans, peas, seeds, and eggs)
Group 2: Fruits and vegetables 
Group 3: Grains
Group 4: Dairy
Group 5: Condiments (oils, herbs, seasonings, and sauces)
Principles of the flexitarian diet
The flexitarian diet does not prescribe clear-cut rules concerning macronutrients or calorie counts. Instead, most practitioners abide by these fundamental principles: 
Primarily consume vegetables, fruits, whole grains, and legumes.
Select plant-based proteins whenever possible.
Occasionally consume meat and animal products.
Refrain from including processed food in the diet.
Limit sweets and added sugar from the daily intake.
Three types of flexitarians
Blatner also identifies three flexitarian subtypes based on the level of meat consumption. Consider these when crafting your plant-based menu, ensuring you stay within the limit.
Flexitarians and the Plant-Based Trend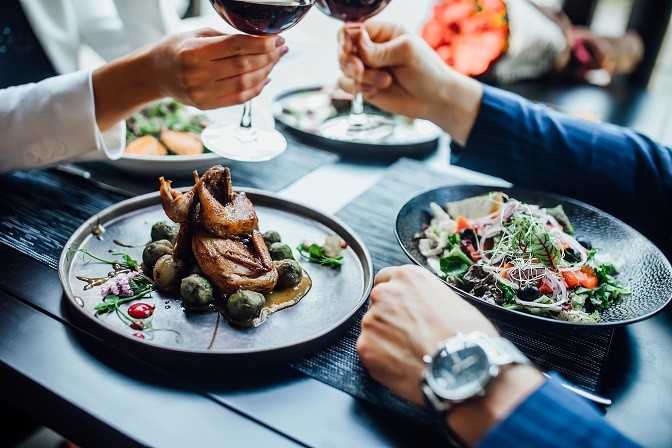 The movement to choose healthier meat-free meals is more significant nowadays, thanks to vegetarianism becoming more mainstream. But data show that vegans are not the main drivers of this shift. The ever-increasing demand for plant-based products stems from active and curious flexitarians.
In the Philippines, up to 17% of consumers identify closely with the semi-vegetarian lifestyle. Data also suggest that flexitarians already outnumber vegetarians and vegans, which respectively comprise only 6% and 5%.
Another survey reveals that about 38% of males and 36% of females consume plant-based food multiple times weekly. The numbers suggest that many Filipinos already follow the flexitarian diet, knowingly or not. Thus, targeting this market is highly cost-effective for any food business.
How should you position your restaurant considering these figures> Again, you don't have to transition to a fully vegan menu. You don't even need to remove meat products from your list, especially because many regulars will still look for pork, beef, or chicken. But don't hesitate to ride the trend. Offer more vegetarian dishes and create plant-based versions of your bestsellers. The goal is to expand your market, diversify your lineup, and increase sales – not to segregate and prioritize one group over the other.
Expect the plant-based trend to grow further in the coming years. Don't treat it as another short-lived fad that people will forget once the next big thing arrives. Flexitarians might just be the key to the success of your business!