Sinigang na Salmon Belly sa Miso
This dish is a fusion of flavors! The healthy fat of salmon belly is submerged in tamarind tartness, with the miso providing salty-savory flavors in every slurp! It's no surprise that adventurous foodies and fish lovers crave for this recipe.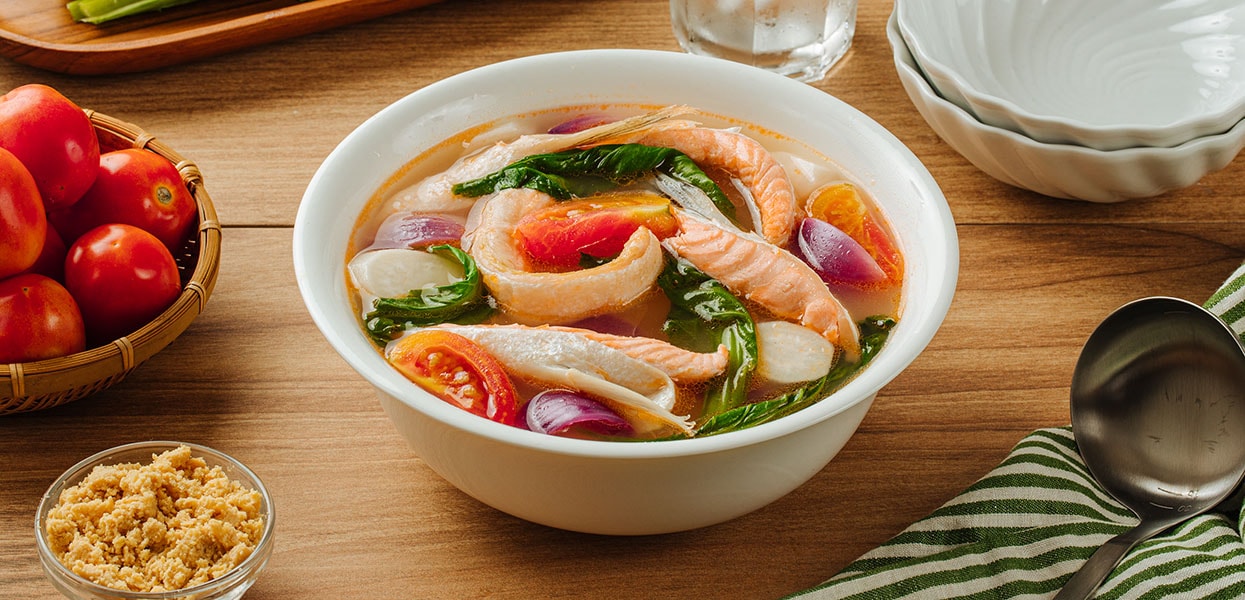 Ingredients
Cooking and Assembly
Salmon, sliced 2 inches in length

350.0 g
Preparation
Cooking and Assembly

30 minutes

In a pot, add a bit of oil and sauté garlic, onions until translucent.
Add the tomatoes and sauté until dry.
Add the miso and slightly toast it.
Add the water and radish. Bring to a boil.
Simmer for 20 minutes until the radish is tender.
Add the salmon belly and Knorr Sinigang Mix.
Season with salt and pepper. Cook for around 8 minutes more.
Cook mustard leaves for 3 minutes and add the calamansi juice.
Serve the dish piping hot.