Beyond giving our customers an exquisite meal and memorable moments in-restaurant, we want to give them the same great experience at home. Takeout food containers are a critical part of that home dining experience. Will the food still be hot and fresh, crispy and tender? Not in the wrong container.
In the past, finding the best disposable food containers was challenging for chefs. Fortunately, more and more container options are being made sustainable. 
In this guide, we'll look at how to implement more sustainable food business practices: 
Reasons why more operators are opting for eco-friendly food delivery packaging.
The best and most affordable sustainable packaging options that will preserve the taste and quality of your food.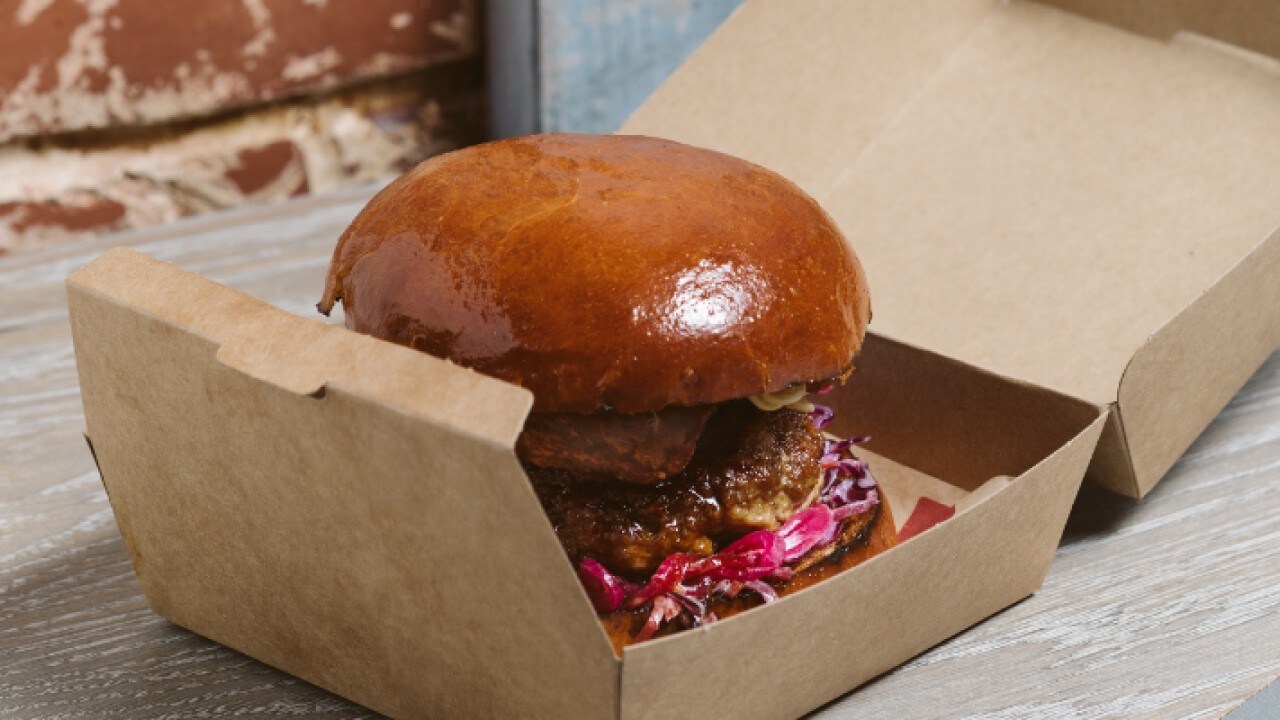 Why Use Eco-Friendly Food Delivery Packaging?
Here are the reasons why your restaurant should consider eco-friendly packaging:
Save the planet: A full 30% of municipal solid waste is made of packaging waste, and restaurants contribute largely to that number. Restaurants can make a significant difference in the world by reducing their waste. 
       More Food Waste: The Ultimate Guide to Effective Waste Management | Keys to Kitchen Waste Management and Waste Segregation
"Boost your brand" - Consumers are becoming more cautious about restaurant packaging. Millennials are about 1.5x more likely to purchase a more sustainable product when directly compared with similar competitors.
Before reading about different eco-friendly takeaway options, you'll need to learn about the three types of packaging and choose which is right for your restaurant. You'll find all of this information and more in our free download.
What are some of the best Eco-Friendly Food Delivery Packaging Options:
1. Bamboo
Bamboo is widely available, and nicknamed the "fastest-growing plant in the world." Its thick fibers are ideal for creating packaging and clothing that can be reused and recycled. It is one of the more expensive packaging solutions on the market.
2. Banana Leaves
Banana leaves are antibacterial, require 0 deforestation or animal habitat loss, and production costs are low. Banana leaves are a good choice for restaurant food containers and to-go boxes.
3. Paper or Cardboard
Paper and cardboard are both abundant and recyclable. When recycled or scrap wood or paper are used, there is little to no impact on the environment. Prices vary depending on the company you order from, but it is surprisingly versatile and can package all different food types.
4. Bioplastics
Scientists have figured out how to create plastic from natural materials like corn and sugar. Prices may skew a little higher depending on the bioplastic, but it is a better packaging option for the consumer and the earth.
Eco friendly packaging isn't all created equally. When you're shopping for sustainable to-go packaging, look for to-go boxes with advanced features like:
Clamshell compostable containers that are fully biodegradable, and can handle both hot and cold foods
Recycled handle bags that are made from recycled materials that can be customized with your restaurant's name or logo
100% recycled cardboard paper takeout boxes that are biodegradable and chlorine-free that can handle even the greasiest foods
Fiber plates made of compressed sugarcane fiber that are fully compostable
Cost Effective Disposable Food Containers
| | | |
| --- | --- | --- |
| Low-cost food  containers: | Description: |   |
| Aluminum | Aluminum is the least expensive of recyclable food container options. It is safe to be used in the oven or freezer, and has an exceptional tolerance for grease and heat. |   |
|   Polypropylene (PP) | PP is almost as inexpensive as aluminum. It is durable, lightweight, and often reusable. Some recycling centers also accept polypropylene. |   |
| Polyethylene (PET) | Slightly more expensive than the first two, but it is commonly accepted in recycling centers. It can be used for visually appealing clear containers, but does not have good heat tolerance. |   |
| Paper bag | Paper bags are limited to dry foods in takeout, but are fully compostable and very inexpensive. |   |
| Bagasse | Derived from byproducts of sugar and wheat production, bagasse can be used to create sustainable takeout containers. Bagasse has a very natural look. Keep in mind that not all compost facilities accept bagasse, and it may have low steam control. |   |
| PLA | PLA, made from corn resin, lines plastic cups and containers to prevent sogginess or leaking. However, the exterior of the container may be hot to the touch. It's transparent, so it's a good compostable option if you also want to showcase your food through the container. |   |
Check out UFS Academy for free Chef training on the latest food trends, culinary techniques and more. 
Food Containers for Different Dishes
Pizza delivery: Why is paper or cardboard always the go-to for pizza delivery? Corrugated cardboard boxes provide both heat insulation and temperature regulation. Some air escapes, preventing condensation and sogginess.
Hot foods: Go for PP heat-resistant lids to preserve hot foods. You want heat-resistant solutions that keep your food hot without heating up the outside of your container.
Heavy dishes: Choose foil for heavy, greasy or liquid-laden dishes – aluminum is recyclable and very affordable.
Crunchy foods: Clamshell containers keep the crunch in your foods with a high-performance ventilation system. It also prevents temperature loss. This food container can be used with fried foods, too. 1
To-Go Boxes for Longer Distances:
When it comes to packaging takeout containers for long-distance travel, packing habits are as important as the container the food is packed in.
How to package food for a bigger delivery radius?
Seal freshly cooked food as quickly and securely as possible
Cooks should have easy access to takeout containers in the kitchen
Keep foods of different temperatures separate
Place sauce on the side
Keep distance traveled as short as possible
Don't pack in containers too large for the meal – empty space results in a mess
Styrofoam clamshells do a decent job of keeping hot foods hot and cold foods cold, but they may break open easily during a long drive...leading to a big mess. Choose a packaging solution that provides a strong seal to make sure the meal still looks just as appealing when it arrives at its destination.
The eco-friendly packaging you select should also be sturdy, and lids should be tight-fitting.
Conclusion and Other Quick Sustainability Tips
Your restaurant's to-go containers of choice should:
Protect against cross-contamination
Make food look appealing
Control the temperature of the food
Showcase your brand identity
Add value to the meal
If you're still not sure how to choose which packaging is right for your restaurant, check out this free download to learn more about the three categories of sustainable packaging, which includes a list of websites where you can purchase sustainable to-go packaging. 2,3
Innovate and Inspire with your Food Delivery Services
Whether you want to make some big changes like food delivery by parachute and drone, or you want to make some small tweaks like offering a fine dining or plant-based delivery menu, you're well on your way to elevating the customer experience.
Food takeout delivery isn't slowing down anytime soon, even post-pandemic. But now is always the time to make innovative changes for greater customer satisfaction and for your own continued success.