Learn how to use Instagram to drive diner engagement and orders by following these simple steps. This guide includes Instagram best practices from foodservice professional and social media experts on how to use Instagram, how to set up your Instagram profile, hashtags for foods, hashtags for restaurants, and many more Instagram tips and tricks to online success! 
What is Instagram?
Instagram is a photo and video-sharing social networking application launched in 2010 and is owned by Facebook. Chefs can upload photos or videos to Instagram and share them with their followers. They can also view, comment, and like posts shared by their friends.
Today, Instagram and Facebook are the leading social media platforms. These platforms are essential to connect with people from around the world, get more exposure, and build your own brand. They make it possible to share recipes, tips, and personal experiences with the world. It can also be fun to create and look back to remember your own work.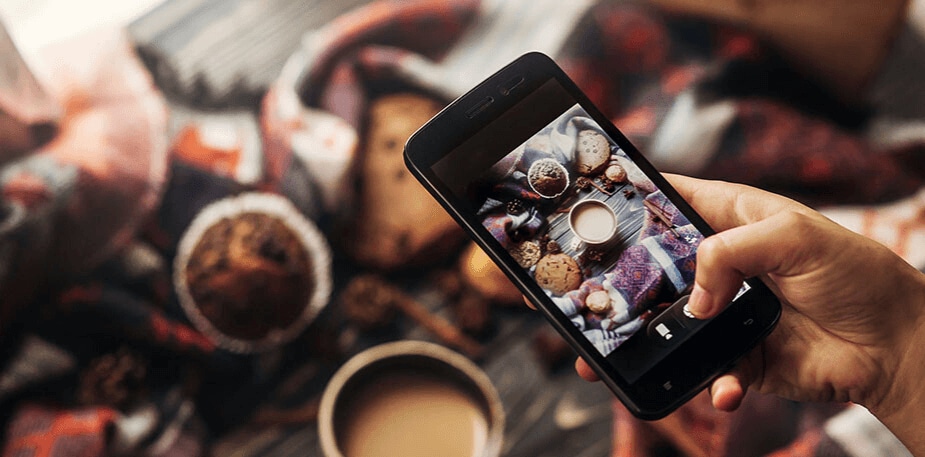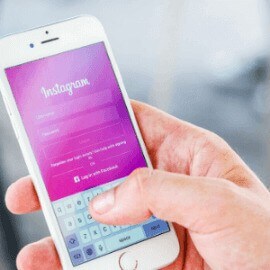 1. Set Up your Instagram Profile
The first step on getting started with Instagram involved creating your account. Below are 7 steps & tips to successfully create an account:
Create your Instagram account by adding your email and preferred password. Get started here.
Add your Account handle: This is your Instagram "name" and needs to be unique to what the account will be about. For restaurants, use restaurant name and for chefs, use Chef_name or Chef_speciality. 
Upload your account profile photo. This could be your restaurant image or a unique photo of you as a Chef. 
Spend time on your BIO: This is a summary of what your Instagram account is about, including the relevant hashtags (#). Your BIO is a representation of your #elevatorpitch.
Add your call to action buttons: These are quick shortcuts to take actions such as messages, emails and clicks to the restaurant more convenient.
Upload your story covers

:

Since you will be highlighting certain stories on Instagram, a best practice is to group stories by categories.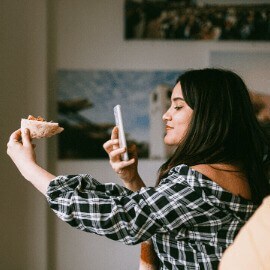 2. Nail your Content Strategy
Instagram has become a key platform in the Foodservice Industry due to the platform's aesthetic advantages for Chefs and restaurant owners. Every dish, Chef, restaurant photo should meet the following guidelines to drive maximum reach and engagement:
Aim to inspire with every post: If you're competing in the foodservice industry, diner senses need to be enticed through your post. Drag your diners in through posting mouth-watering photos. 
Be consistent in your look & feel: Consistency is key on Instagram. This enables your fans to expect high quality and engaging content.
Only post quality content: Every post on your newsfeed needs to consist of a high-quality image or video. Engagement for regular posts and advertisements are dependent on how visually pleasing the post is. No need for a professional camera or photoshoot as most Chefs capture their dish with their smartphone. View our latest Food Photography course for FREE to get started!
Share your recipes: Dish content is king on Instagram and a best practice tactic by many Chefs for growing fans is to share your recipes. If it is a family secret, no worries.
Post what your followers want: Don't post what you want to post, but through asking what your audience wants, post that. Some fans aren't really interested in events or dining layout.
Show your face: People want to see who is behind the recipes. Post a photo or video of yourself and your staff every now and then with some interesting facts.
Post fan content: This is known as User Generated Content (UGC) and recommended by many Instagrammers. They say "the Chef inspires the community and the community inspires the Chef." Remember to give credit to the original 'grammer'. 
There are 2 photography styles that work best in the Hospitality sector, namely:
Reportage: For truth visual and general communication. Reportage style (Real, authentic, in the moment) makes the message relevant for chefs, demonstrating that we understand their world and the real kitchen. 
Escapism: For Dish photos. Draw guests and Chefs into your recipe and menu posts by telling stories around the dish. 
Reportage Style Photography: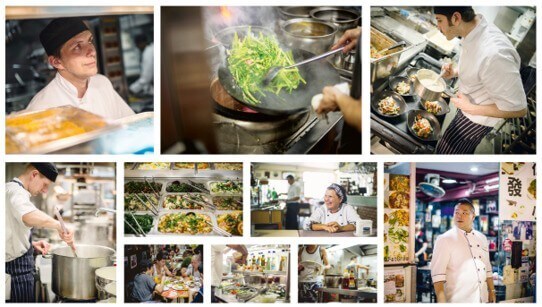 Escapism Style Photography: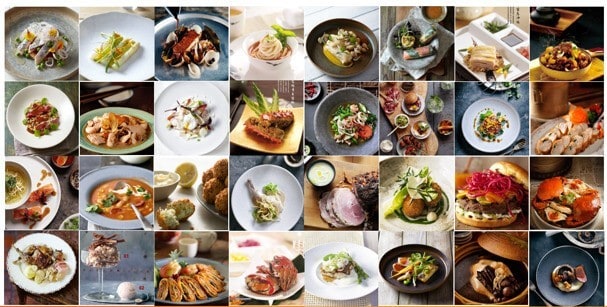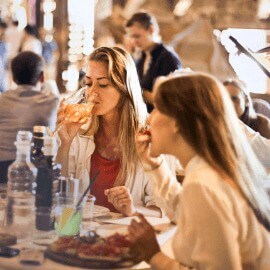 3. Engage with your Audience:
What does reach on Instagram engagement mean?
Simply put, the number of engagements like post views, comments, mentions etc. Without engagement, you cannot expect to grow your following. 
Chef Antonio Bachour,
who has almost 1MLN followers, spends
6 hours a day
replying to fan comments and direct messages!
Use Story Features: Instagram stories include great features like "Questions" and "Polls" that enables your audience to interact with you. Spend some time every few days asking and answering questions. Your fans will love the real interaction! Simply tap "your story" on Instagram followed by the sticker icon in the "Create" tab. Add either the "QUESTIONS" or "POLL" sticker and ask/answer away!
Go Live on Instagram: Instagram Live allows you to stream a live video to your fans. When going live, fans receive a notification alerting them to enter the broadcast. Try and 'Go Live' every now and then when creating your best-seller or when having time to answer fan questions. F2F interaction increases fan engagement and loyalty!
Post on IGTV: IGTV enables you to publish videos of up to 1 hour to your Instagram account whereas normal videos on your newsfeed can only be 60-seconds long. Longer videos tend to equal premium content. Creating a recipe series works quite well on Instagram showing guests your 'behind-the-scenes' preparation to crafting the perfect dish!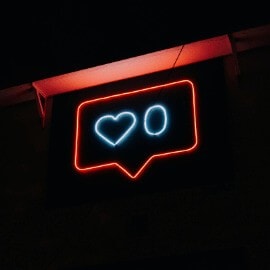 4. Increase your Reach on Instagram
What does reach on Instagram mean? Simply put, the number of diners and chefs your profile or post reached. 
Use Hashtags: Hashtags are great for driving organic reach since they tell the Instagram algorithm what your content is and how trending your content is. Having at least one # will get you 12.6% more engagement! Even though some foodies go nuts with #'s, the recommended number of hashtags to add per post is 11. For the latest Food, Chef and Restaurant #'s, scroll further down!
Follow Others: A following grow a following! If you follow someone, they are more likely to follow you back and when you have reached 10,000 followers you get access to advanced Instagram Features. Aim to follow relevant profiles as this would increase your chances of getting a follow back. 
Tag Locations: Always tag your restaurant in your newsfeed content. When diners are searching for your restaurant name on Instagram, these photos and videos will appear. Tag certain geo-locations such as Food events. 
Like Other: In the same way a follow = follow, so does a like = like. Like a bunch of Chef content to drive awareness and consideration!
Reshare: To reshare user-generated content or in other words, photos, videos and stories of your dishes takes by guest, download Repost for Instagram on Android or iPhone. 
Promote: If you can invest in your Instagram account, either promote certain high performing posts or advertise on Instagram via Facebook Business Manager. To get started, view the Instagram guide.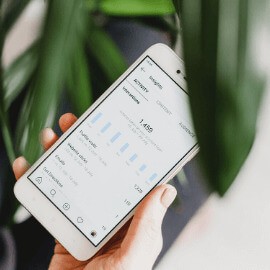 5. Track your KPI's
Last but not least, remember to identify and track your KPI's. As any marketing field, tracking allows you to focus on those tactics that drove the most value!
What does KPI mean? KPI stands for Key Performance Indicators and consists of certain valuable metrics that help you evaluate the effectiveness of your profile. 
Recommended KPI's to track:
Profile Views
New Followers
Unfollows
Reach
Engagement Rate
Story Retention Rate
Best Time to Post
Comments
These KPI's can be tracked in Instagram Insights.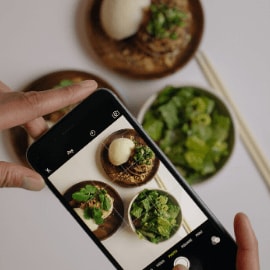 Free Food Photography & Social Media Guide for Chefs
52% of operators and chefs say their social media presence increases guest numbers. To help you with this, we have put together a simple social media toolkit for you.
Download
#restaurant
#restaurantrescue
#top50restaurants
#restaurantdesign
#restaurantequipment
#restaurantinterior
#restaurantstyle
#restaurantdecor
#dinnertable
#restaurantmarketing 
👨‍🍳Chef Hashtags 2020:
#chef
#cheflife
#chefsplatee
#chefstube
#discoveringchef
#cheftable
#chefwork
#cheftalks
#chefmode
🍔Food Hashtags 2020:
#food
#foodporn
#foodphotography
#foodlover
#foodstagram
#foodie
#foodartchefs
#foodblogger
#foodtrends