If the bacon-and-egg combo is considered the classic American breakfast, then the tapa-and-egg combo, also known as tapsilog, would be the Filipino breakfast of champions. Aside from this well-loved Pinoy dish, other tapa dishes are also a hit among diners. Here are 6 "tapa-tastic" specials that could inspire you ways to reinvent this classic favourite.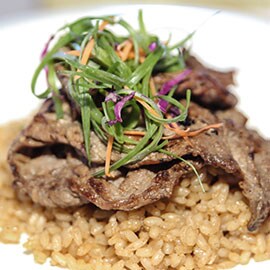 Rice toppings
Tapa as a rice topping can still work as a dish, like in the traditional tapsilog, with all the scrumptious components tucked in a cozy bowl. However, instead of the usual salty tapa taste, try changing the meat's marinade to a Mongolian, garlicky or sweet tasting one, which Pinoys are most fond of. You could also try adding variety and colour by including some stir-fried leafy greens like spinach.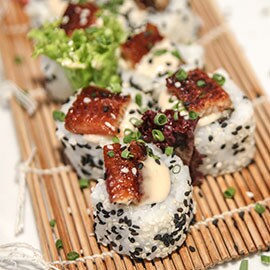 Rolls
Like sausage rolls, beef tapa rolls are simple yet filling snacks. Whether stuffed with healthy greens or chewy cheese, these quick bites will definitely taste even better with slices of tender tapa.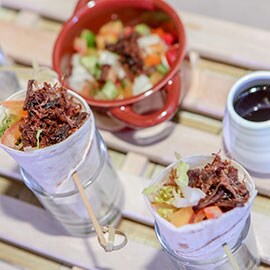 Burrito
Take a tapa roll, add Mexican-style rice, beans, vegetables and sour cream, you'll get a beef tapa burrito bursting with umami flavours.
Appetiser
Fresh or deep-fried, spring rolls are one of the best-selling appetisers most diners will order right off the bat. Spring rolls that are made with tapa are extra tasty, all thanks to the distinct smoky aroma of the marinated beef. What's more, they're great for sharing!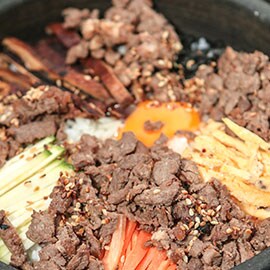 Korean
Samgyeopsal is a popular Korean dish that Pinoys are slowly developing a liking for. Slices of pork belly meat are the usual choice cuts but bite-sized pieces of beef tapa add more texture to the palate. Serve with ssamjang spicy Korean paste, raw garlic, vegetables, kimchi and lettuce leaves to complete this delectable Asian course.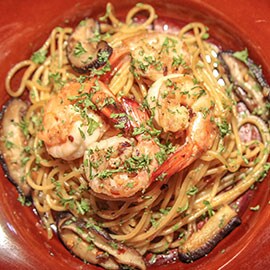 Pasta
Tapa with pasta may seem like a peculiar pair, but the fusion of the tender beef with the pasta noodles and sauce (whether cream, tomato, or oil-based) creates a beautiful harmony of succulent and mouth-watering flavours that is sure to have your diners craving for more with every bite.

Excited to create your own tapa recipe? Marinate the meat in Knorr Liquid Seasoning to get the manamis-namis flavour that Pinoys simply can't get enough of!