Maybe you're going for comforting and traditional, or more provincial and unique. We turned to the experts – Rachael Ray, Jamie Oliver, and Chuck Hughes, to name just a few. From iconic to innovative, here are some ideas from the world's greatest chefs for holiday dinners 2020.
United Kingdom
Christmas turkey
Brandy butter
Mince pies
Bread pudding
Canada
Pig foot stew
Pickled beets
Stew and meatballs
Tourtiere
Buche de Noël
Ireland
Cauliflower and blue cheese soup
Whole glazed ham on the bone
Classic Christmas trifle
Belgium
Endive or chicory and brown shrimp
Frites with mussels
Speculoos
Philippines
Roast pork belly
Embutido
Flan with grapefruit
Ube candies
United States
Veal shanks
Apple and onion stuffing
Cranberry pear relish
Chocolate bread pudding
Read on to learn more about which ideas came from which inspiring chefs. You will also get the descriptions of each recipe idea, and links to all of the recipes for these special holiday dishes below.
United Kingdom: Classic Holiday Dinner
Dominic Chapman, head chef of The Beehive, has seen great kitchens all over the world. He has worked in London's fashionable Kensington Place, the Fat Duck in Berkshire, and Heston Blumenthal's Hind Head in Bray.
Roast Turkey
Roast turkey is a holiday staple. Dominic Chapman recommends steaming the turkey first with aromatics, coating it with salt, pepper, butter and pancetta, and surrounding it with onion, garlic, thyme and bay leaves for maximum flavor.
Brandy Butter
To add a little kick to the holidays, Chapman also recommends his cheer-promoting brandy butter. You can mix your brandy butter into your holiday pudding or spread it all over fresh-baked breads. Chapman's recipe includes Guinness, rum and brandy.
Mince Pies
Shay Cooper, one of England's up-and-coming chefs with a Michelin pedigree, gives the traditional mince pie a makeover in this recipe. He creates a pie with a sweet batter and a satisfying crunch. It includes fresh apple, orange zest and prunes.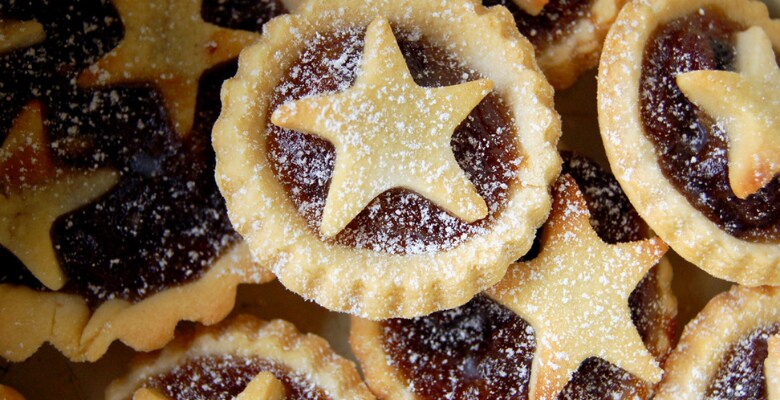 Bread Pudding
Jamie Oliver of The Naked Chef and Jamie Oliver's Food Revolution recommends a fresh, homemade bread sauce recipe. He says it's remarkably quick and easy to make – perfect for the business of the holidays.
A Very French-Canadian Christmas Dinner
Chuck Hughes, host of Chuck's Day Off and one of the most famous chefs in Montreal, recommends thinking outside the traditional holiday menu and getting some French-Canadian inspiration.
He says that part of his holiday tradition as a child was going to church at midnight, and then eating a big feast afterwards.[i]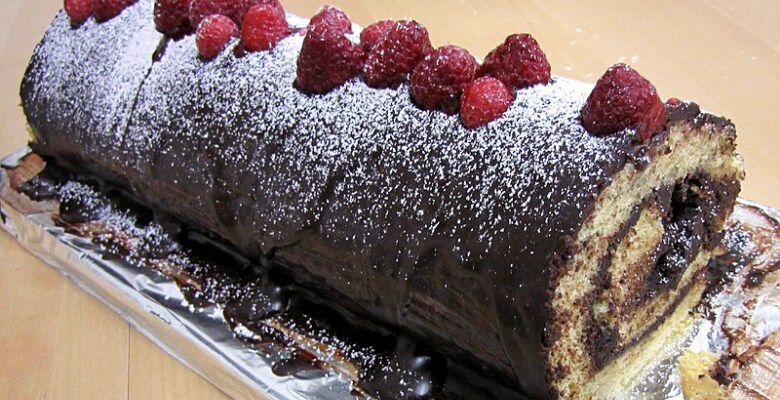 Pig Foot Stew: Chef Hughes reminisces on the days when his grandmother would serve pig foot stew with potatoes and bowtie pasta. This Pig's Feet Meatball Ragout is a delicious spin on the classic recipe.
Stew and Meatballs: This Ragoût de Boulettes is warm, cozy and filling. Chef Hughes recommends adding pickled beets to the stew, or as a side dish to accompany your stew and meatballs.
Tourtiere: This famous meat pie is double-crusted and filled with spiced meat. It plays a big part in classic French-Canadian cuisine, dating back to 17th century Québec. Chuck's recipe includes ground pork and veal flavored with onions, cloves and spices.
Bûche de Noël: This classic Canadian Christmas jelly roll cake is to die for. It's bursting with cream, caramel and cherries, and is decorated to look like a log. Try this recipe from New York's French-American pastry chef, Dominique Ansel.
Kevin Dundon's Soup, Ham and Trifle Christmas Dinner: Ireland
Kevin Dundon is one of Ireland's best-known chefs. He is a cookbook author and TV personality, and owner of Dunbrody House Hotel. He shares three fantastic Irish holiday recipes to make for customers or family.[ii]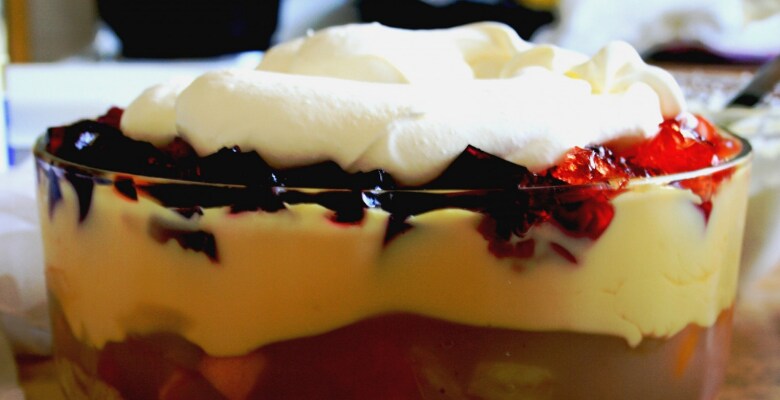 | | |
| --- | --- |
| Recipe Idea | About |
| | This soup is creamy, hot and filling. Kevin suggests adding in a little curry powder for a new flavor alternative. |
| | Everyone enjoys a sugary, tender ham that falls off the bone. This recipe includes a little whiskey, homemade marmalade and brown sugar. |
| | Sherry trifle is a recipe that has been around for ages, and is still a classic holiday treat. The trifle includes a jam swiss roll, fresh egg custard, and a sweet raspberry garnish. |
Definitive Recipes for a Belgium Holiday Feast
Belgian holiday dinners usually include tomato soup with meatballs, wine marinated apples, praline cakes and pork tenderloin. Here area few more Belgian favorites from famous chefs.
Chicory Soup
Chef Peter Goossens has won countless awards and is one of the top chefs in Belgium. He spent four years in France studying cooking, and emphasizes the use of seasonal, local and fresh produce.
One of Goossens' personal favorites is endive or chicory, otherwise known as "white gold" – another Belgium holiday staple. This Belgian endive is a small head of lettuce with pale yellow leaves. It might taste a little bitter on its own, but can be softened with a soup, like a brown shrimp chicory soup or barley and lemon chicory soup.
Frites with Mussels
In The Food and Cooking of Belgium, Suzanne Vandyck says that Belgians adore shellfish, especially mussels. Pork, beef and veal may also be on the table, along with frites. This Classic Moules Frites recipe from Armenian-American chef Geoffrey Zakarian highlights the seafood with garlic, chives, butter and white wine. 
Speculoos
Speculoos takes its rightful place as Belgium's holiday dessert! This biscuit-like cookie is traditionally prepared for Christmas. This classic recipe includes soft brown sugar, ginger, cloves, cardamom and other memorable spices.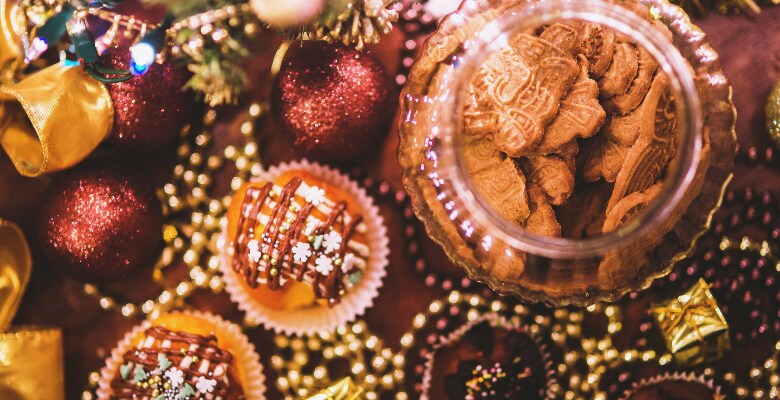 Filipino-American Holiday Food from Angela Dimayuga
Angela Dimayuga was an executive chef at Mission Chinese Food in New York, and helped build up the restaurant. Dimayuga was listed as one of the Zagat's "30 Under 30" list in 2015, thanks to her culinary genius.
Dimayuga was born and raised in San Jose, California in a Filipino-American family. Her father was born in Batangas, Philippines, and her mother was born in Pampanga, Philippines.
She has fond memories of opening presents at midnight on Christmas Eve, then cooking and eating for the entirety of Christmas day. She has since attempted all of her childhood recipes.
Here are her creative ideas for a very Filipino-American holiday.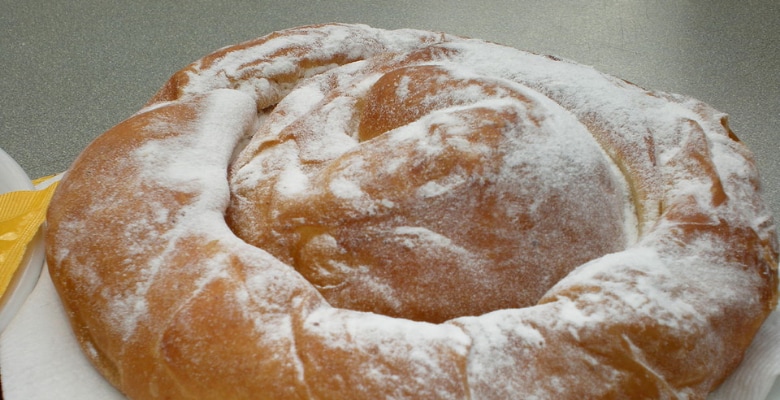 | | |
| --- | --- |
| Recipe | Description |
| | These are sugary, buttery, and parmesan-y all at once. They're essential for Christmas breakfast, says Angela. |
| | Angela roasts her pork belly with chile vinegar. She guarantees this is a "stupid-simple" method to get tender, juicy pork belly with crackling skin. |
| | Embutido usually includes Vienna sausage, ground pork, and bread crumbs. It can also be stuffed with hard-boiled eggs and other meats. |
| | Angela shares her recipe for a sweet, sticky caramel and smooth custard. The grapefruit adds a sour kick to a holiday dessert. |
| | Ube candies, or purple yam candies, are traditionally made with Filipino sweet potato.[iii] The yams are blended with dry milk, lime zest and condensed milk, and coated in salt and sugar. |
Unique Holiday US Favorites from Celebrity Chefs
These celebrity chefs have taken influences from their own holiday experiences – as children and beyond – to invent these mouthwatering, festive dishes.
Turkey and Sweet Potato Tamales: Stephan Pyles
Stephan Pyles is a cookbook writer, educator, and one of the founding chefs of Southwestern cuisine! He grew up in a town called Big Spring. His father owned a truck-stop café that served Southern food and Tex-Mex.
One of the dishwashers from Stephan's café, Rosalie, introduced him to turkey and sweet potato tamales. She brought them for everyone every Christmas. He compares unwrapping these smoky tamales to unwrapping a Christmas present.
Cranberry Pear Relish: Carla Hall
Carla Hall, from ABC's The Chew, gives a little tang to the holiday season with this Cranberry Pear Relish recipe. With red wine, ginger and lemon zest, how could you go wrong?
Veal Shanks with Lemon and Caperberries: Mario Batali
This hearty veal recipe is sure to be a winner – a perfect main dish for any holiday meal. With saffron threads, dry white wine, and caperberries, this holiday dish presents a fine dining experience. Mario Batali was one of the featured "Iron Chefs" from Iron Chef America, and is a chef, restauranter, and media personality.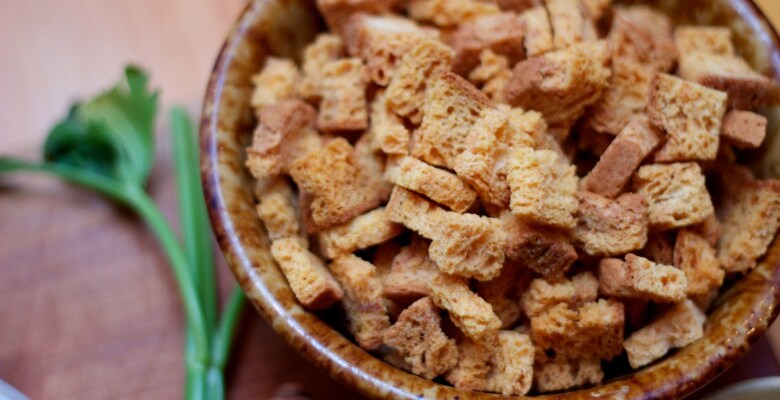 Apple and Onion Stuffin': Rachael Ray
American TV personality, celebrity cook, cookbook writer, and businesswoman, Rachael Ray has appeared on and even hosted various cooking shows. With celery and greens, yellow onion, and McIntosh apples, this stuffing stands out. Rachael recommends this innovative stuffing recipe to impress guests around the holidays.
Chocolate Bread Pudding: Alton Brown
Brown is a unique food celebrity – this politically conservative, firearm-supporting Southern is the creator and host of the Food Network show Good Eats. This chocolate bread pudding is the perfect addition to any Thanksgiving or Christmas dinner tradition. With hot chocolate mix, espresso, and bittersweet chocolate, it's sure to please anyone who takes a bite.[iv]