Showcase your main ingredient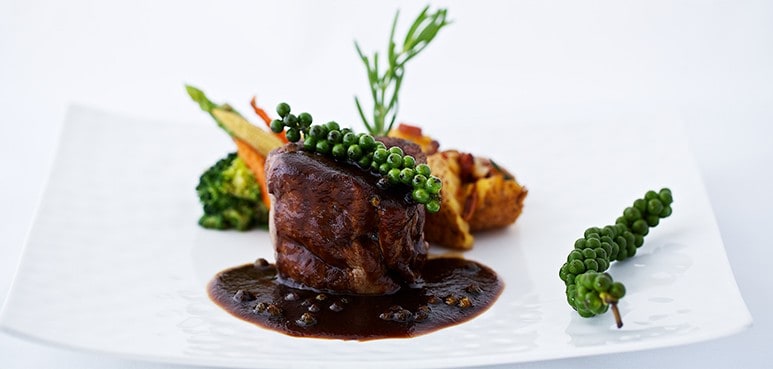 Like a good book, your dish needs a good central plot to bring the story home. For Western food, the focal point of a dish is normally the protein, whether it be beef, chicken, pork or seafood. Start by placing this item on the plate, and work the other components around it to highlight it.
Feature different textures and colours on the plate


Food would be very dull to look at if it was just monochromatic. Colours play a huge role in jazzing up a dish. For example, green looks fresh and vibrant, while brown, maroons and golds are comforting. Some foods are glossy and some are matte, some are smooth and some are textured. Textures help to break the monotony of the dish and also creates a change in sensations when in your mouth.
Garnishes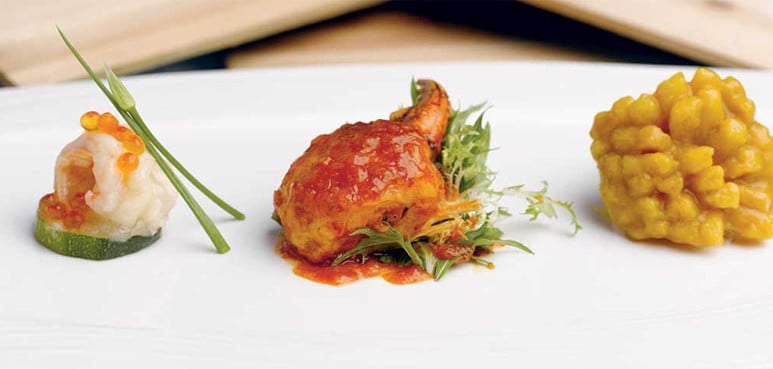 Once the main ingredients have been set on the plate, you can choose to use some garnishes to add a splash of colour and vibrancy. Your garnishes should always match the flavour profiles of the dish and be 100% edible!
 
Plate proportion
The choice of tableware is often underrated. Having plates of the right size, colour and shape can either elevate your dish or render it completely unappetising. Remember to try and keep a healthy ratio of protein, starch and vegetables on your plate.