The backbone of every successful restaurant is a well-managed food inventory. This consists of all raw materials needed to prepare dishes. Keeping track of these ingredients ensures enough supply for all recipes on the menu. Managing inventory requires close tracking of items consumed, reordering supplies promptly, and storing them correctly.
But because of several local and global events, fluctuating supply and demand levels have highly impacted food businesses. Inventory deficiencies have become such a common occurrence that consumers have started taking notice.
If anyone is still looking for evidence, a close investigation of shortages in fast-food inventory and hotel restaurant supplies proves the gravity of the situation. For instance, McDonald's has issued a statement on the temporary removal of medium and large french fries from their menu due to the freight crisis. Similarly, Mary Grace had to scale back production of their ensaymada because of supply issues, as stated in a letter to patrons.
The Cost of Goods in 2021 vs 2022
Staples like milk, potatoes, sugar, meat, and cheeses are among the products that have become difficult to acquire. The ongoing issues with exporting and importing have prompted inflation of these basic commodities. A few examples gathered from the Department of Agriculture show the following increases during 2022:
sugar, from PHP60 to PHP95 per kg
well-milled rice, from PHP40 to PHP44 per kg
local garlic, from PHP300 to PHP325 per kg
chicken, from PHP170 to PHP190 per kg
As of August 2022, food inflation has gone up to 6.9% as opposed to 5.6% in August of 2021. And with no clear resolution from governments worldwide or policies to strengthen supply, business owners are left to step up and innovate. Turn these constraints and shortages in food sources around with the following practical steps to keep your food business afloat.
Where Is the Food Shortage Coming From?
The COVID-19 health crisis has paused the production and distribution of many goods across all industries. But the pandemic has not only been the crucial aspect at play. Animal diseases (foot and mouth, avian flu), global warming, lack of government support for growers and producers, and massive hoarding also contribute to this growing concern. 
And as the world reels from the war between Ukraine and Russia in 2022, prices of essential goods, including petroleum, cause a domino effect in importation costs and tariffs. With barely any room to move, what can food enterprises do to triumph over such hardships?
1. Streamline Menu Offerings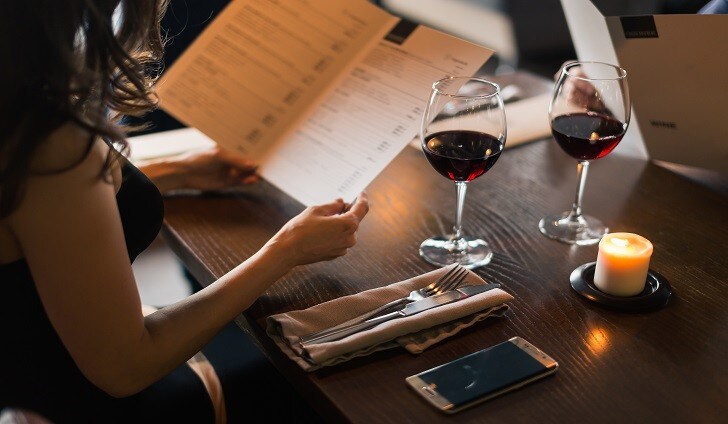 Find that almost 30% of items on your restaurant food inventory list have been affected by supply chain shortages? Consider simplifying menu offerings via reengineering. The process involves reviewing and redesigning menu offerings in keeping with price increases and supply shortages.
Some steps you can take are to streamline the entire menu, rework ingredient options, and manage portion sizes without affecting overall quality. You can also limit your menu to 40 items and control a la carte portion sizes to individual servings. Keep menu items for sharing at two portions max. And promote lesser-known items in favor of bestsellers with limited rations via effective marketing tools.
This approach allows you to shift the focus from supply chain management to other demanding areas. More importantly, it permits owners to maintain a customer experience that is stable and consistent.
2. Consider Ingredient Substitutions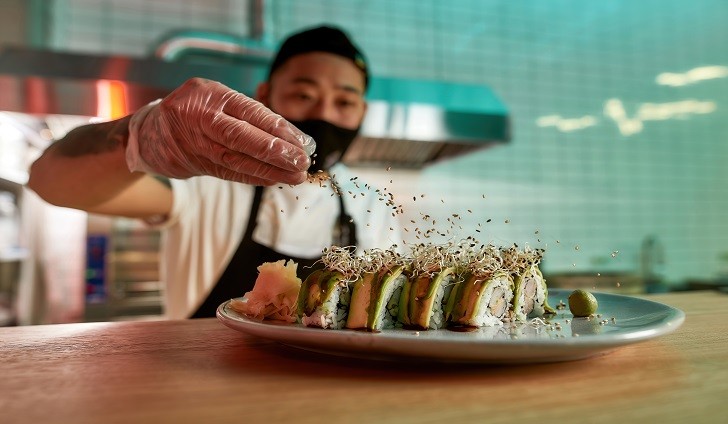 Besides menu simplifications, kitchens everywhere can consider ingredient substitutions and recipe reinventions. Rather than pie crust recipes made with flour, switching to graham cracker crusts allows an F&B business to continue meeting consumer demands. Plant-based alternatives fix scarcity concerns in animal milk used in many dishes. Sweeteners like honey, agave, stevia can take the place of sugar in certain recipes.  Meanwhile available veggies like kamote, squash, turnips, and carrots are great alternatives for potatoes.
The key to addressing supply shortfalls is to be creative in cooking. Doing so also provides you with an opportunity to introduce new dishes. One example is salted egg calamari made with shelf-stable Knorr Salted Egg Powder, which is 88% cheaper than scratch-made. Compared to raw materials like butter, salted eggs, and garlic, using ready-made powders ensures the kitchen has a regular supply of ingredients.
Stock up on products that provide a one-step solution such as Hellmann's. This reduces costs and the need for multiple ingredients in your inventory. Purchasing wholesale also provides businesses with reliable pricing and flexible payment terms.
3. Diversify Your Suppliers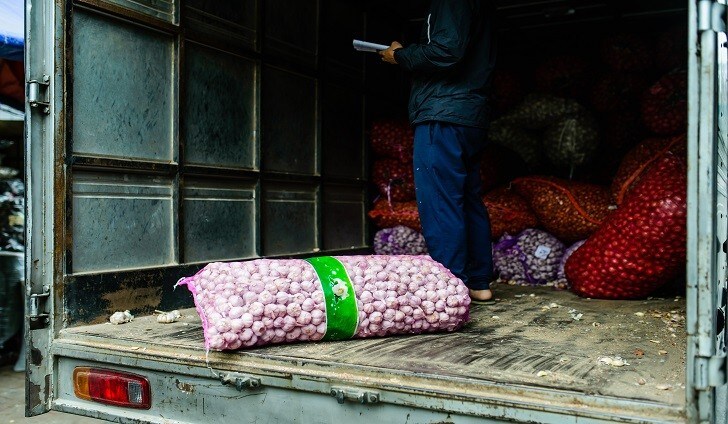 Relying on a single supplier for all raw materials and finished goods is one of the biggest mistakes business owners can make. Although there are benefits in forging a strong relationship with a primary distributor, there's no harm in doing the same with several suppliers. If one cannot meet their obligations, you can always call on another to fill in any supply gaps in your food inventory. Some reliable suppliers of quality ingredients are High Tower Inc., and Unilever Food Solutions.
4. Ensure Accurate Inventory Management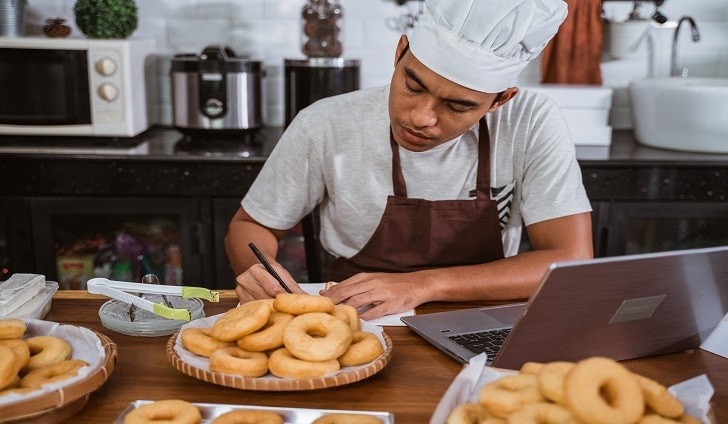 Supply shortage requires vigilance in keeping accurate inventory management. Get less disruption and stress when you have better control over your stockpile. Your primary goal is to track on-hand supplies (raw materials, packaging, and ingredients). Also, ensure you have enough to fulfill customer orders and to keep as reserves before any shortages occur.
The best practice for a medium-sized business is to have a buffer of at least 15 servings per dish for a 40-item menu. It follows that raw materials on hand should produce the same number. Accuracy in records is crucial to a company's health. And it guarantees turnover is fresher and available items in the stockroom aren't too few or too many.
5. Establish a Food Storage Plan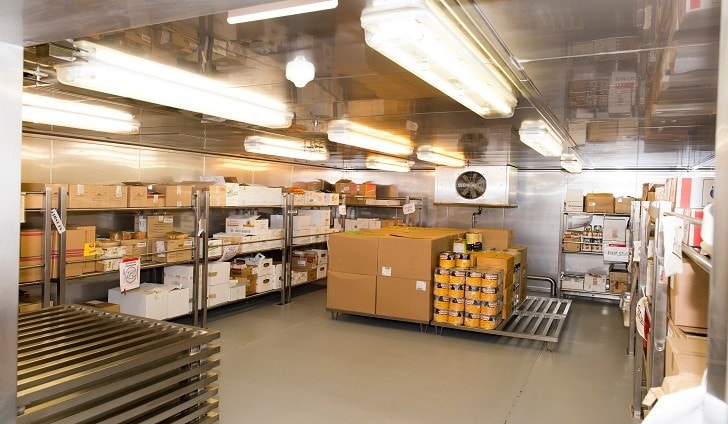 Owning and operating a food business goes beyond proper cooking and excellent food service. Numerous factors also hinge on food safety operations and efficient food storage. Maintaining safe and secure food storage solutions prevents contamination and spoilage. Such issues result in financial loss, supply wastage, and potential food poisoning. Proper food storage plans help prolong the shelf life of goods, allowing for extended utilization of supplies. With a system in place, you are more capable of stockpiling supplies.
6. Ration Limited Food Products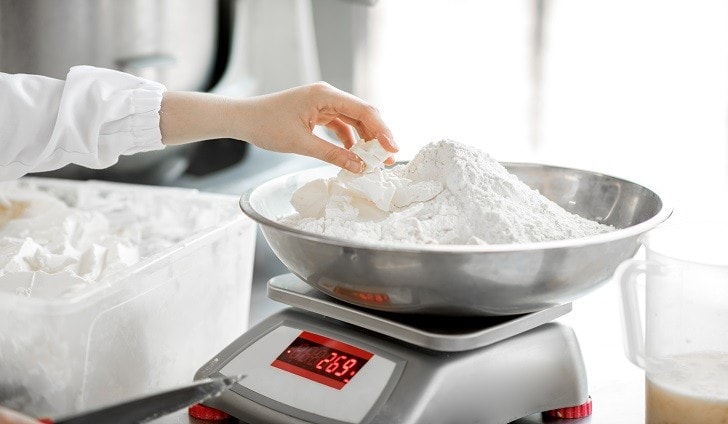 Capping consumer purchases isn't the only way to ensure supplies reach more people. Alternatively, businesses can strategically ration out supplies. For example, ingredients consumed within a week can last longer with portion control. Make sure to measure toppings, such as cheese on ensaymada or sugar glaze on donuts, with utmost precision to spread out usage over an extended period. Funnelling efforts towards marketing and promoting "sleeper products" should take priority. Low on french fries? Turn to onion rings, fried pickles, or battered veggies instead.
7. Schedule a Day Off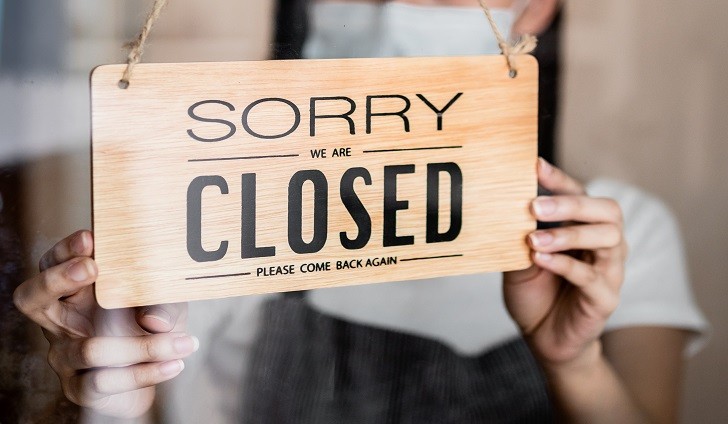 It's unorthodox to take full days off from operations. This setup is especially true when running a food establishment. However, as more goods become scarce and supply drastically decreases, stores and restaurants can quietly shorten operation hours. Extend food inventory by opening an hour late or closing early. Additionally, half-day operations on Mondays or low days can work to your advantage. Use the time to rest and check on your game plan. 
8. Create a Seasonal Menu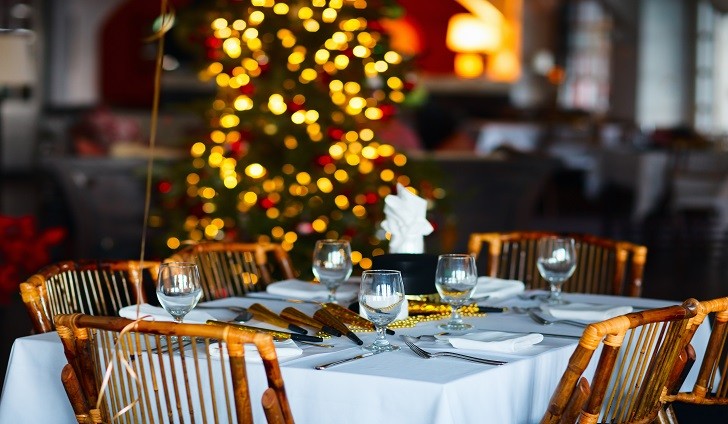 Give your customers new dishes to look forward to by creating a seasonal menu. Take advantage of supplies that are in abundance during certain months while allowing manufacturers enough time to replenish goods that they struggle to produce.
Turn to vegetarian offerings during Lent, offer duck, turkey, or rabbit during the holidays, and give the usual chicken and pork a rest. Introduce these new flavors and watch your customers excitedly anticipate what your next menu items will include.
Supply constraints are troublesome for many industries. For those in the food business, the inability to provide customers with specific food items can result in a drastic loss of sales. Instead of panicking, plan multiple solutions, establish a system, and manage your food inventory accurately.
Prepare for every possible scenario to ensure your food production inventory remains safeguarded. The sooner you accept that food shortages will carry on for months, the better you can strategize.

We hope these food inventory tips have given you some food for thought about how to handle shortages and supply issues in the future. Our role is to help support you and provide a little inspiration when you need it. Sign up to our newsletter for tips straight to your inbox.
If you are wondering how to cut costs, preparation, and cooking time with Knorr Professional's commercial-sized ingredients, subscribe to our newsletter for more tips and recipes straight to your inbox.
We're here to help you and your business, whatever the size or scale of it.