Salted Egg Calamari
Take your customers on a gastronomic adventure with this Mediterranean-Asian fusion dish! The fresh, juicy calamari are elevated by the rich, spicy-salty salted egg sauce made with Knorr Salted Egg Powder.
Main course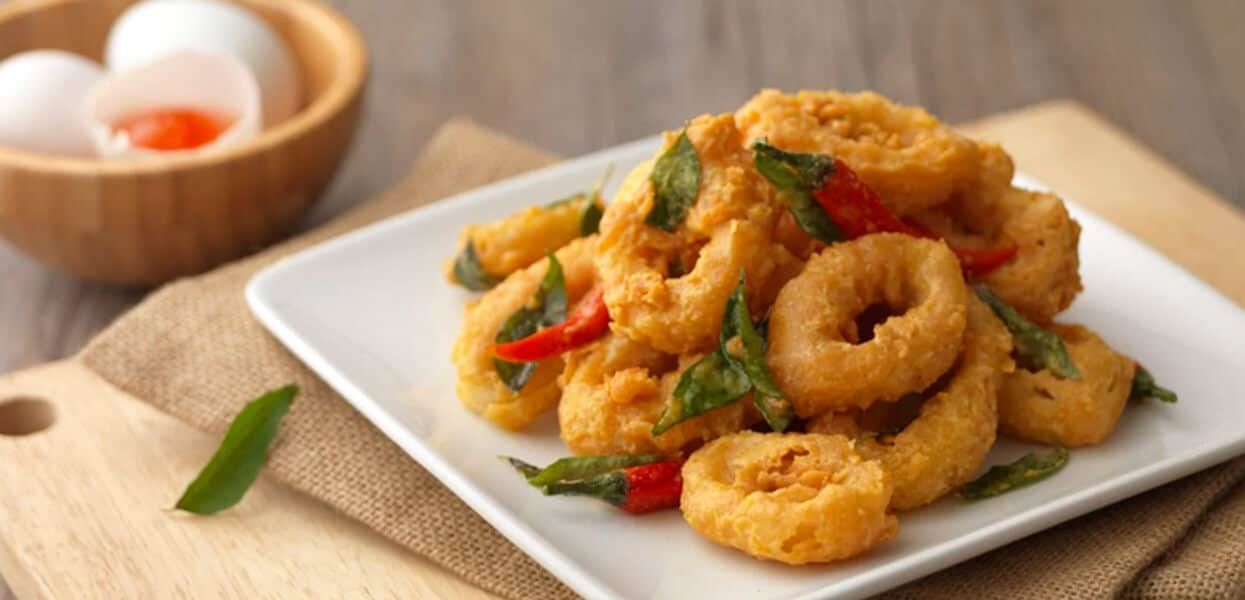 Ingredients
Marination
Batter
Garnish
Preparation
Marination

15 minutes

Mix well all ingredients and marinate for 10 minutes.

Batter

20 minutes

Coat with batter then deep fry.

Garnish

5 minutes

Sauté all ingredients then add cooked calamari. Toss well and serve immediately.