During these challenging times, it is important to keep your immune system in good condition. These hearty and healthy dishes taste delicious too!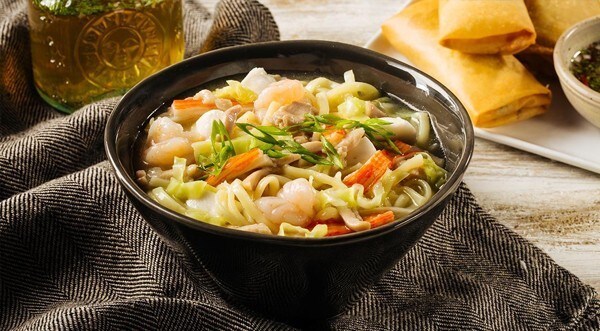 Chicken Lomi with Mini Cartamoneda
This comforting dish is made with a combination of local ingredients that are nutritious and good for the health. Chicken is commonly known for its high protein content which helps in antibody production and nutrient absorption. This hearty dish also has carrots which are rich in Vitamin A.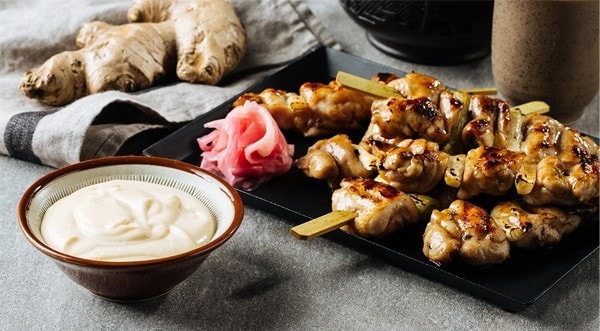 Miso Ginger Dip
Diners who are fond of your usual garlic mayo dip can switch their fave for a healthier alternative: miso ginger dip. Aside from its rich flavor and aroma, ginger has nutritional benefits and is commonly used in detox recipes, while the soya oil found in mayonnaise contains polyunsaturated fatty acid (PUFA) which is responsible for supporting cellular skin health.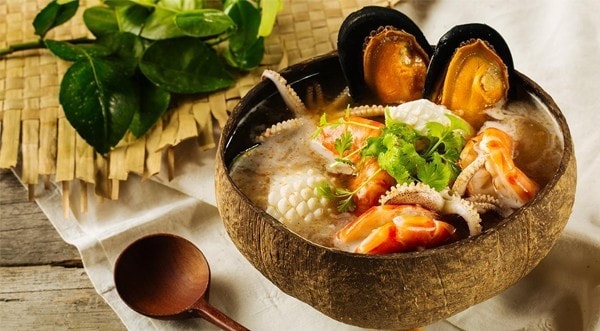 Seafood in Chili Lemongrass Coconut Broth
This recipe is a Filipino take on Thailand's Tom Yum Goong -- spicy and mouthwateringly flavorful. Its star ingredient, shellfish, is rich in nutrients such as Vitamin B12, zinc and omega-3 fatty acids, which promote antibody production and nutrient absorption. The seafood ingredients: prawns, squid and mussels contain protein, while zinc and iodine are all essential for supporting antibody production and absorption of nutrients.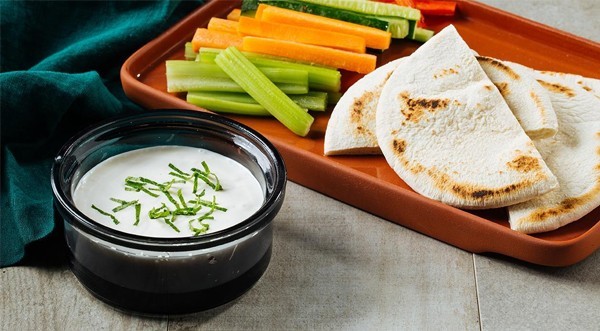 Yoghurt Sauce
Need a new dip for your grilled meat dish? This yoghurt sauce is a perfect match for kebab and anything shawarma -- a sure hit for Filipino diners. 
Though simple in flavor, yoghurt is deliciously healthy, making it an accomplice to guilt-free pleasures to one's palette. More than its taste, yoghurt is actually nutritious. It contains probiotics and protein which help absorb nutrients such as Vitamin K for antibody production. Mayonnaise also contains soya oil (which has polyunsaturated fatty acid (PUFA), this dip is a healthier alternative you can propose to your diners. contributes to cellular skin health.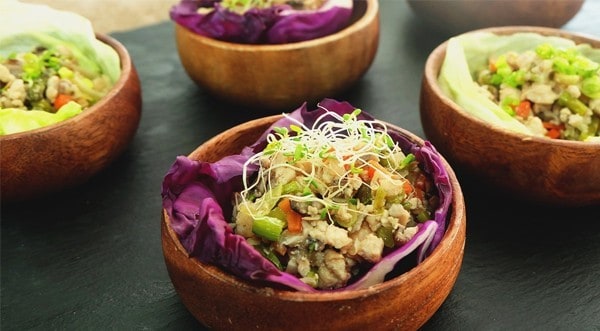 Stir-Fried Chicken and Vegetables in Lettuce Cups
Taking inspiration from your staple chicken lettuce wraps, this Filipino style Stir-Fried Chicken and Vegetables in Lettuce Cups is sure to be the talk of the party.  Truth be told, the chicken and veggies beautifully nestled in a lettuce cup is a masterpiece.
More than its aesthetics, this classic favorite is a health booster mainly because of its sick proof ingredients: chicken, broccoli,  asparagus, carrots, peanuts and garlic -- making this dish rich in protein and packed with Vitamin A, Vitamin C, and Vitamin K which support antibody production and nutrient absorption, promotes protection from oxidative stress, and supports healthy cellular skin.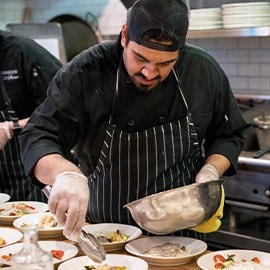 Food Safety, Culinary Techniques and More!
Register now to access UFS Academy courses and learn new techniques, cuisines and tips from expert chefs!
Sign Up Now