The second year of Funlasang Pinoy was met with much excitement and vigor from chefs all over the country as the competition went nationwide for the first time. After meeting professional cooks and chefs from around Luzon, Visayas and Mindanao and discovering so many new ways to add twists to the Filipino cuisine, 3 winners came out victorious from the different legs held in the key cities.
Congrats to the winners!

From Luzon, the winner is 35-year-old sous chef Chef Nikko Roa from Metro Manila with his "Toasted Quinoa Vegan Sisig". From Visayas, it's 24-year-old cook Nico Julius Joson, hailing from Cebu with his winning dish, "Adobecue". And last but not the least, from Mindanao, the winner is 41-year-old chef de cuisine Chef Benje Gaviola from Cagayan De Oro with his dish, "Lechon Sisig Kilawin in Puff Pastry".

Their inspiration and background
Before they could create their innovative twists on some of the 5 selected Filipino favourites, they had to draw inspiration. These chefs and cooks all grew up in different parts of the Philippines and that shaped their respective styles.
Chef Nikko from Metro Manila drew his inspiration from his mother. From childhood he had been exposed to the love for cooking, and that's what led him to formally take up culinary studies. Chef Nico Joson was inspired by his ultimate childhood favourite: adobo. He wanted to get the chance to elevate his favourite dish and share it with everyone. And for Chef Benje, he was inspired by Filipino food trends and a local CDO specialty, "sinuglaw", which he used as the base method for his winning dish.
All 3 winners believe that in order to create interesting and enlightening twists in food, you must be well-familiarised with the basics such as knife handling skills, the 5 mother sauces, food hygiene, and basic cooking methods. By using various Knorr products, they could create twists with different dimensions of flavours.
Let your passion shine through your dishes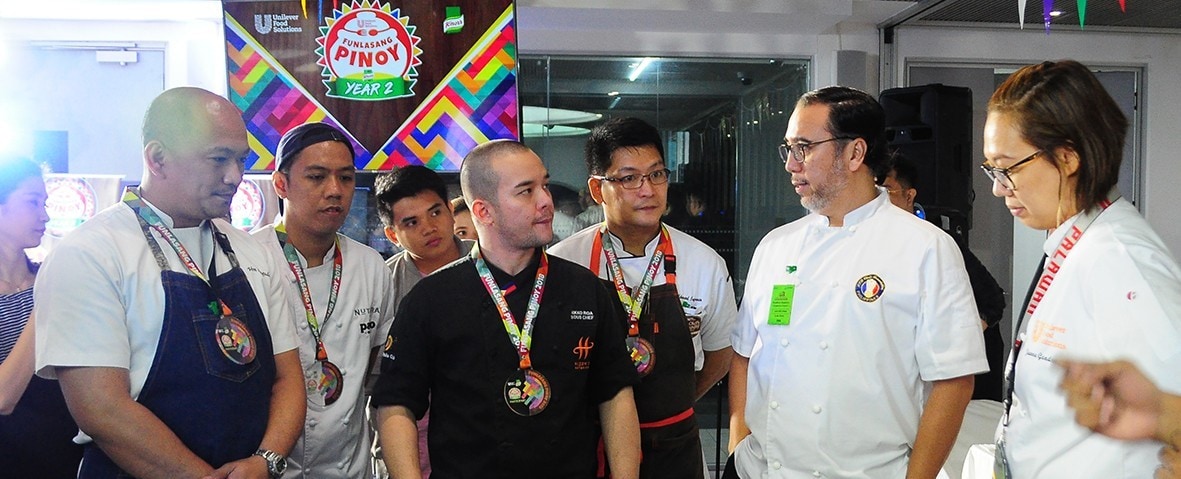 These 3 came from different backgrounds and are currently all in different positions in their culinary careers. Yet, they all draw inspiration from their passion for cooking and their single-minded motivations for creating new and exciting twists. Each one imparted their advice to budding cooks and chefs looking to elevate their cooking and perhaps, one day, join competitions themselves.

Chef Nikko Roa believes that if you love what you do and have a strong passion for it, it will come out in dishes that you prepare. Chef Nico Joson shares that it's important to remember everything you learn in school and on your own, and to always have confidence in your abilities. And Chef Benje Gaviola urges beginners to never stop studying because it will continue to inspire you in your career and in preparing food for the people you care about.
Learn more about their dishes and be inspired by their twists here!