Studies show that nearly 25% of the world's population follows this semi-vegetarian practice. In the Philippines, the number is already at 17%, with more diners considering themselves flexitarians and looking for plant-based menu items.
Don't want your business to be left out? Jump on the bandwagon by utilizing more vegetarian meat in your restaurant menu. Take cues from these food establishments that have successfully incorporated plant-based options in their lineups. 
1. Burger King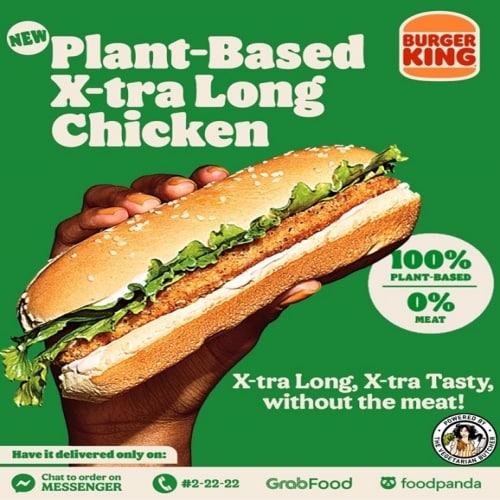 After successfully debuting plant-based burgers in the United States, Burger King Philippines introduced the treat to the Philippines. The spike in interest in these meatless burgers paved the way for the X-tra Long Chicken Sandwich, a plant-powered version of their meat-based bestseller. Patrons who have sampled this crispy sandwich are in disbelief that it's not real meat. Made with The Vegetarian Butcher,  the sub contains a tasty, vegan-friendly fillet – a game changer in the fast-food burger scene. 
2. Pancake House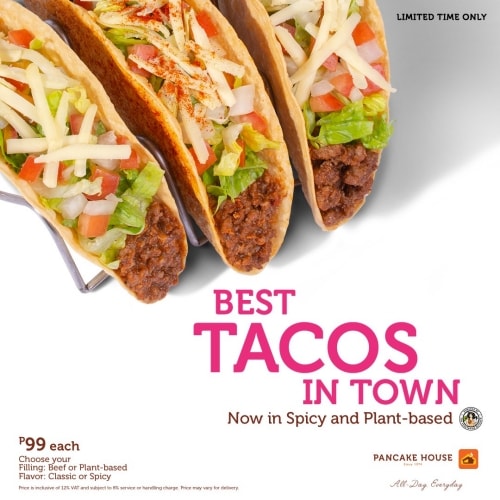 Comfort has long been the specialty of Pancake House. Their waffles, flapjacks, and silog meals are always a hit among diners looking for all-day breakfast fare. But they're also well-known for their fried chicken, spaghetti, and tacos, which now come in a plant-based option. It still uses the same crispy shell, fresh veggies, and shredded cheese, but features The Vegetarian Butcher NOMince as its main protein.They also now have plant-powered chicken tacos, spaghetti, baked macaroni, chicken burger, and chicken nuggets. Follow suit and substitute this vegetarian meat for ground beef or pork in various recipes.
3. ArmyNavy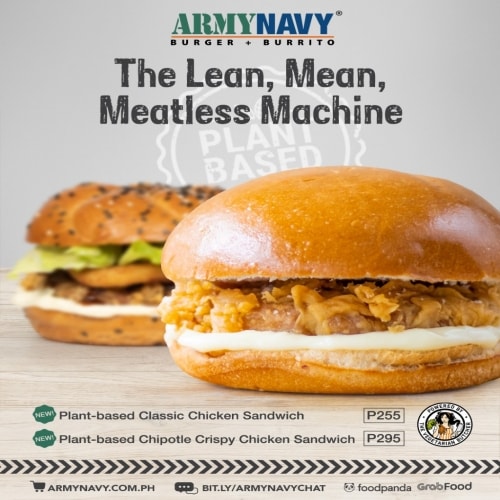 Since its inception, local brand ArmyNavy continues to deliver impeccable Tex-Mex food to consumers. They're among the brands that can also quickly adapt to market trends. Hence, they've successfully diversified their menu over the years and introduced healthier choices whenever possible. One example is their plant-based chicken sandwiches, a leaner, meaner version of a classic offering. Each veggie burger features a fillet made of The Vegetarian Butcher NOChicken Burger  that are fiber-rich and packed with animal-free proteins.
4. House of Lasagna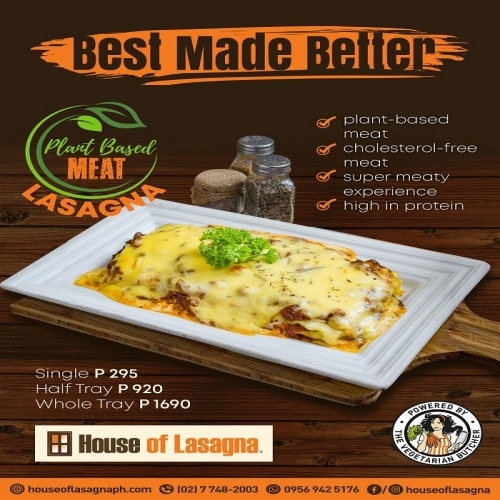 You can also use vegan meat to make healthier versions of classic pasta dishes. Take your cue from House of Lasagna. Established in 2009, the restaurant continues to evolve with the times. These days, fans of their cheesy lasagna can order a plant-based version that features the same meaty taste and texture. The best part? Diners can't tell the difference between the two recipes, thanks to the seamless incorporation of The Vegetarian Butcher in the recipe. 
5. Mexicali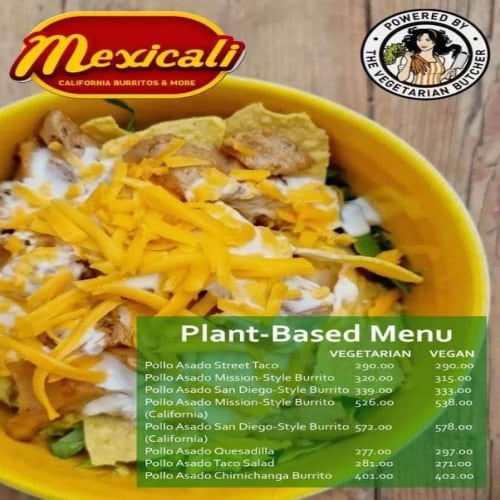 Mexicali is one of the longest-running Mexican-inspired chains in the country. Their secret to reaching close to 30 years in the industry? It's constantly catering to shifting consumer demands. As such, Mexicali now offers plant-based menu items – vegetarian and vegan versions of some classics and all-time bestsellers featuring premium protein substitutes. Do you also want to attract health enthusiasts? Follow Mexicali's footsteps and start reimagining your menu.  
6. El Chupacabra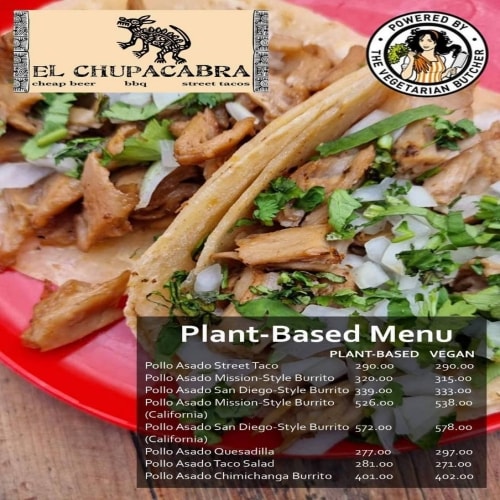 You don't have to be a large food chain or a high-end restaurant concept to start using vegetarian meat. Take El Chupacabra in Poblacion, Makati for example. It's a no-frills, hole-in-the-wall taqueria that has amassed local and foreign supporters because of the affordability and variety of its offerings. It also has no-nonsense interiors that allow both its extensive classic lineup and new plant-based menu to shine. With the help of The Vegetarian Butcher products, they've even come up with fully vegan versions of some of their dishes. You can, too! 
7. Crying Tiger Street Kitchen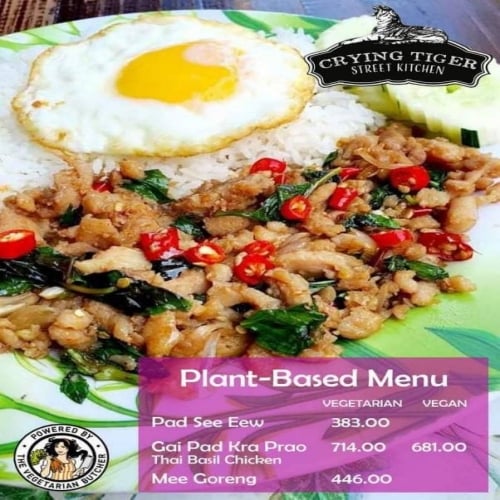 Another Poblacion gem is Crying Tiger Street Kitchen, which specializes in Southeast Asian fare. This unassuming al fresco restaurant carries everything from appetizers, rice meals, noodles, cocktails, and spirits. To widen its reach and cater to flexitarian, vegetarian, and vegan diners, Crying Tiger has also developed plant-based options for several dishes. More choices for everyone mean more opportunities to increase sales.
8. Ikomai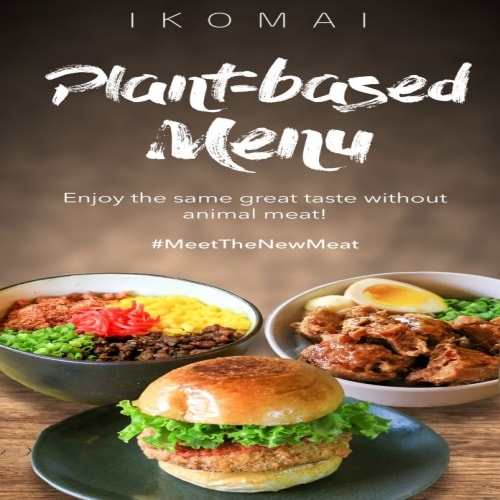 Ikomai is not your average Japanese restaurant. It has contemporary interiors that can pass for a European bistro – no red lanterns, origami cranes, or Japanese dolls here. The menu follows suit with gourmet adaptations of classic Japanese comfort food. To further set Ikomai's concept apart, it's also become a mission to bring meatless adaptations to the table. They have a plant-powered karaage burger, karaage don, and miso soboro don made with vegetarian meat. Standing out in a crowded space can be as easy as introducing healthier variations of familiar dishes.  
9. JM Shawarma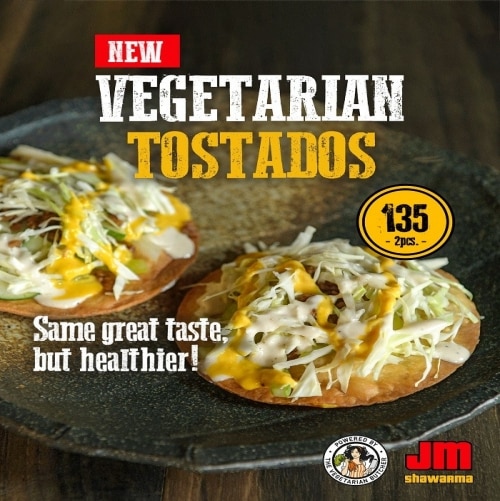 JM Shawarma is a well-loved food shop for Middle Eastern fare featuring distinct flavors from Mindanao. It has 100 stalls nationwide offering meaty wraps, rice bowls, a special noodle dish, and other hearty snacks. Despite the brand's success, it's not resting on its laurels anytime soon. In the last quarter of 2022, JM Shawarma surprised its customers with new plant-based items featuring The Vegetarian Butcher. Why not do the same and start selling plant-based street food?
10. Los Indios Bravos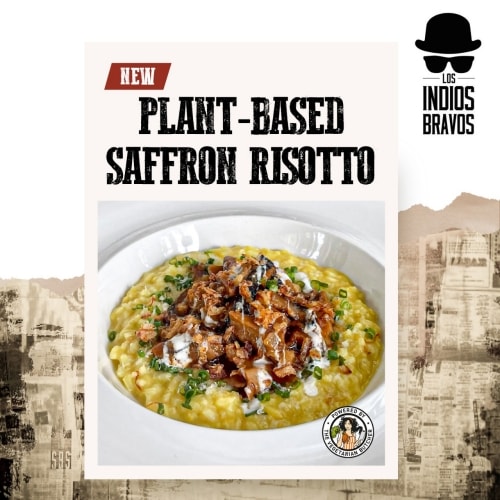 Many Boracay visitors flock to Los Indios Bravos for international pub grub, like fish 'n' chips, grilled ribs, and towering burgers. The gastropub is also a top choice for creative cocktails. But it's not solely banking on indulgence to reel in customers. It also caters to those cutting back on meat, whether flexitarian, vegetarian, or vegan. As such, Los Indios Bravos presents diners with beach-perfect, plant-based main dishes, including poutine "bravas," saffron risotto, and a schnitzel burger. It's a terrific case study for businesses creating food inspired by their location and environment. 
Developing a menu featuring vegan meat is now possible for any food business in the Philippines. The first step? Finding reliable ingredient substitutes, like The Vegetarian Butcher for protein. Get your plant-based lineup off the ground by transforming current menu items and producing innovative good-for-you dishes everyone will enjoy.