Brining chicken with multiple spices and herbs instantly elevates the flavor of your fried chicken
Many people think it's hard to mess up a fried chicken recipe. Frying food is simple, right? Well, you'd be surprised that many either undercook or overcook this classic dish. Moreover, in the quest to create flavor-packed chicken, some people tend to end with well-seasoned skin, compromising the quality and taste of the actual meat. Fortunately, you can easily solve these issues by brining the chicken.
Submerging pieces of meat in a saline solution is not new. Savvy chefs and food business owners have been doing this for quite some time, to the point where it may already be challenging to make one's recipe stand out from the rest. But there are so many more ways to add a twist into this process and create a chicken brine that can infuse even more flavor into your protein.
If your diners crave juicy and delicious fried chicken and you haven't tried brining yet, then it's definitely time to start. Read on to learn more about this cooking method – plus ways to upgrade and refine your brining style.
Brining is the simple process of fully immersing meat in a salt and water solution. Submerging chicken in a brine bath seasons it inside out. Aside from injecting flavor, the brine breaks down the proteins of the poultry, retaining moisture in the cells. In 24 hours or less, the muscle fibers in the meat begin to separate and swell, resulting in a tender, juicy and flavorful meat. Because much of the brining liquid gets trapped inside, little evaporates while cooking, leaving your chicken with a deep layer of complex flavors that bursts on the very first bite.
You can also add aromatics, herbs, and spices to the brine bath to further the chicken's taste profile. Doing so ensures that every bite is flavorful, not to mention juicy.
If you've only tried fried chicken with the basic dry brining mix before, it might be a good time to try wet brining now. You can now get the most flavorful and moist flesh with crispy golden skin! Once you start brining a chicken and get the hang of it, you won't cook fried chicken any other way. The best part? Your customers and guests will certainly taste the difference. Yes, a simple solution composed mainly of water can take the humble fried chicken to the next level. 
Recall what brining can do to a piece of meat and why you should take the extra effort to include it in your fried chicken recipe:
It helps flavor the meat. When brining a chicken, you allow the taste of the solution to penetrate through the surface and penetrate the deeper recesses of the chicken with flavor. It means the flesh is already flavorful without breading.
It helps keep the meat moist. A common fried chicken complaint is overcooking, which leaves the meat tough and dry. Brining avoids this by keeping the chicken's juices intact.
Brining helps tenderize the meat. Through osmosis, the brine solution helps the chicken retain some salt, which aids in tenderizing. The result? Chicken that is smooth and juicy!
The Difference Between Brining and Marinating
Scientifically, when you brine, osmosis causes the absorption of liquids into the meat – resulting in tender pieces. The downside of using a brine solution for the chicken is the occasional dilution of flavors since the immersion replaces the natural juices. Combat this by mixing Knorr Chicken Powder with the soaking solution to reintroduce the lost savory taste.
Made with real chicken meat, Knorr Chicken Powder can elevate the natural umami flavor of the dish, making the protein taste meatier and more flavorful. Between brining fried chicken with salt and pepper and using Knorr Chicken Powder, a whopping 88% of food business cooks said that using the latter resulted in a meatier, more flavorful chicken. They noted that Knorr Chicken Powder made "the natural taste of chicken come out" and resulted in a fried chicken with a deeper, more complex flavor their customers would enjoy.
On the other hand, marinating is a process of soaking the meat and introducing other flavors into the chicken flesh. The acid content in marinades breaks down the proteins, infusing the meat with flavors. This popular procedure does have a disadvantage–leaving the meat in the marinade mixture for too long can cause the acids to destroy proteins further. It results in an unpalatable, mushy chicken no one will want to eat.
Though both processes involve submerging meat in a liquid solution, their results differ. Both are necessary to make your fried chicken stand out with its robust flavor. Brining ensures the inner parts of the chicken maintain its natural flavor and moisture level even when subjected to hot oil. Ultimately, brining creates fried chicken that's crunchy outside but still juicy and tasty on the inside. 
Two Kinds of Brining Methods
Currently, chefs employ two types of brining methods: wet and dry. Here's the difference: 
Wet brine
Wet fried chicken brine entails a saline bath. A gallon of water to a cup of kosher salt is the standard ratio you should follow when creating a brining solution. The bird needs to be kept cold for the duration of the process. Moreover, the meat must be fully submerged for the method to work. You need a big container and ample fridge space to accommodate this method. Keep the salt bath 40°F (4°C) or below to prevent the growth of bacteria.
Dry brine
Dry brining only requires salt. Thus, the procedure of dry brine is more akin to a dry rub or meat cure. Nonetheless, the result will be similar to a wet solution. This is because when the chicken is coated with salt brine, it re-distributes moisture and, at the same time, locks in the seasonings. Compared to the former process, dry brining is an efficient option. No huge vats of submerged meat and poultry will take up precious space in the cooler.
Of the two types, professionals highly recommend the wet brining method. Aside from being a classic approach, wet brining is the best-known technique for producing flavorful and juicier chicken meat.
Brining for Different Types of Chicken Dishes
You can brine other chicken dishes, too. How you want your chicken cooked is a vital factor in choosing which brining method to use. Here is how to brine chicken in three ways, plus tips to coax out the best flavors every time.  
1. Fried Chicken
Crispy fried chicken is universally loved by every generation. To consistently achieve meaty, flavorful and tender meat, the traditional wet brine solution is a chef's pick. Brine the bird with Knorr Chicken Powder to get umami-rich and succulent fried chicken.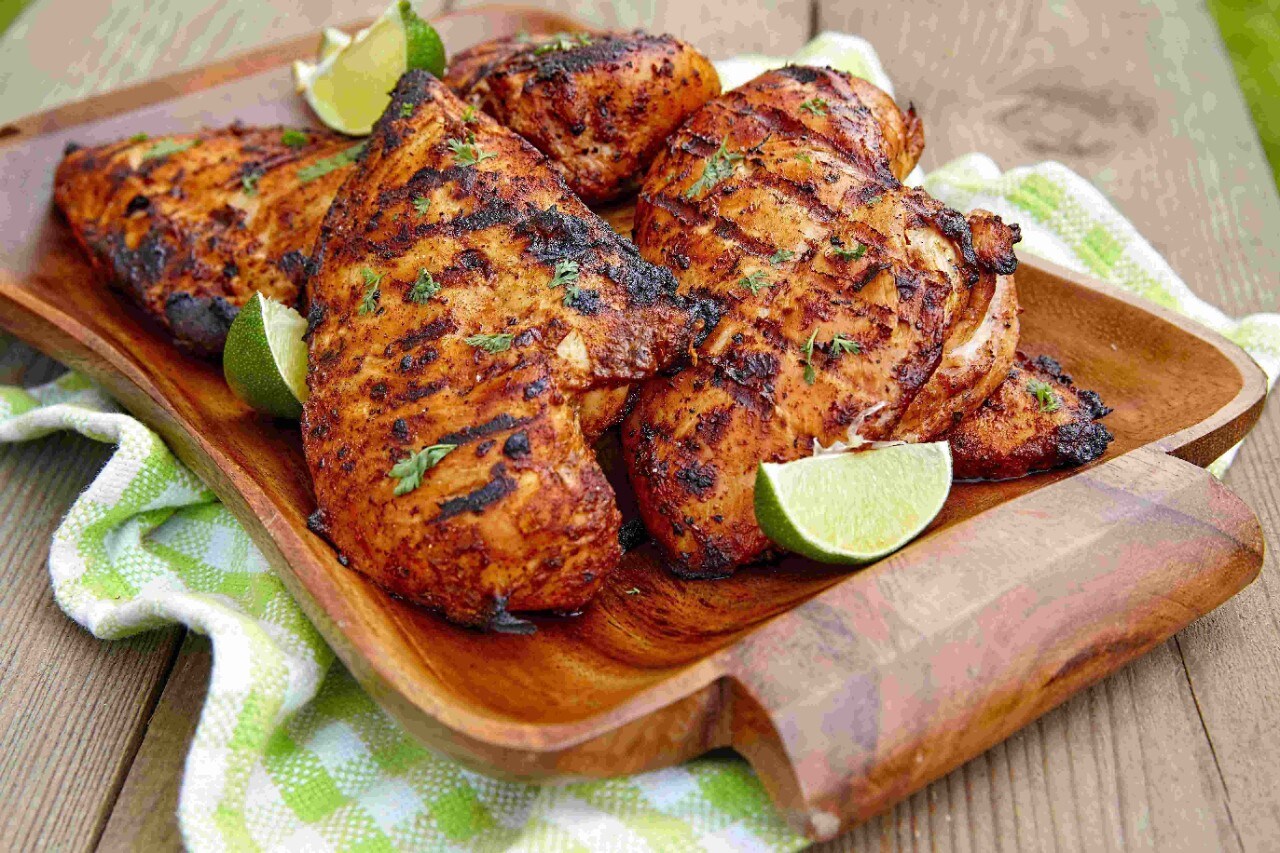 2. Grilled chicken
Barbecuing lends a smoky and caramelized taste to meats, the high heat used when grilling effectively cooks the meat thoroughly. The catch? High heat can turn good chicken charred and dry to the bone in minutes. To keep leaner cuts of meat from losing moisture, a classic wet brine is the choice method. In place of water, use beer, milk, or stock infused with Knorr Chicken Powder to add a meatier taste that simple salt and pepper cannot provide. Besides the standard salt, other spices like cumin, black pepper, cinnamon, coriander, etc., work wonderfully as seasoning.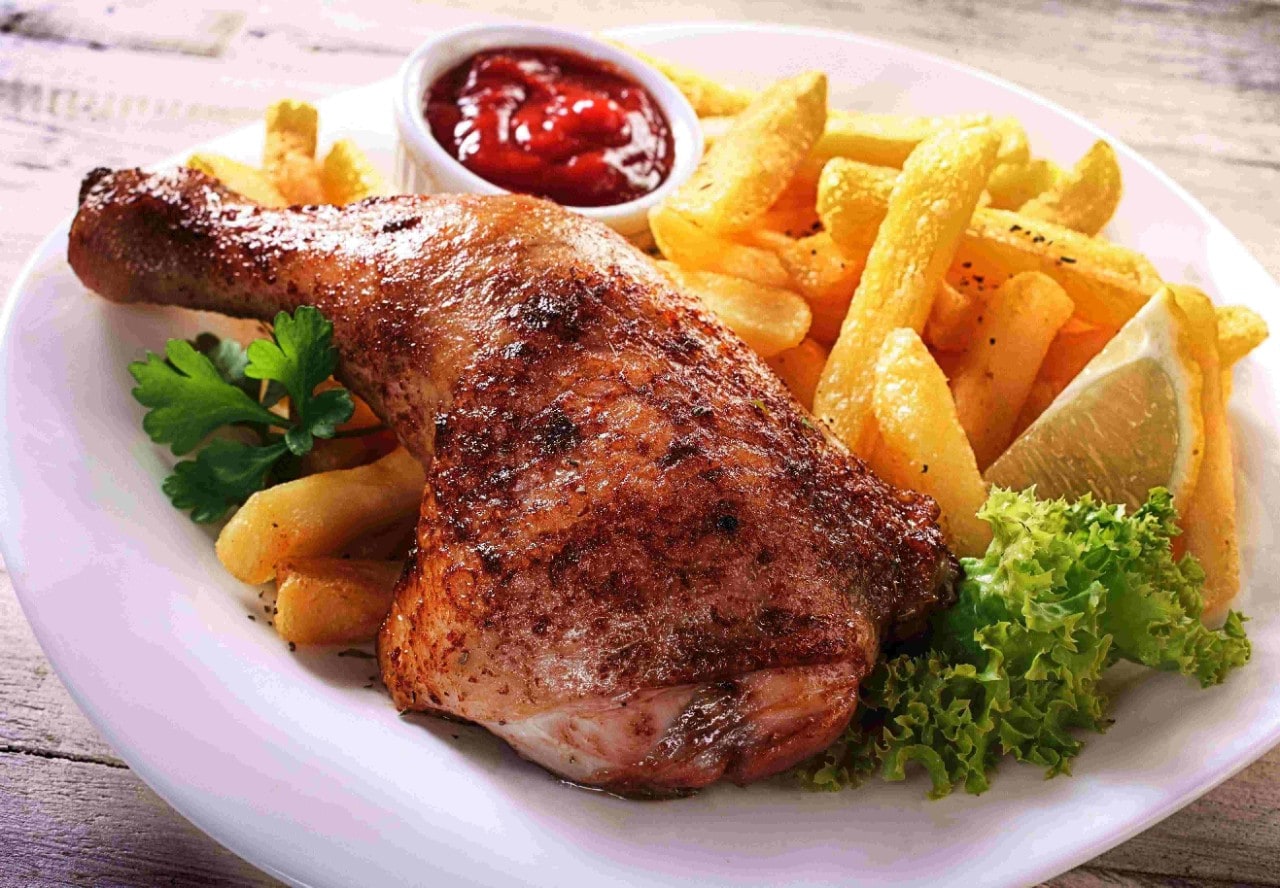 3. Roasted chicken
Unlike the previous two cooking methods, brining poultry meant for smoking or roasting can be done with either the wet or dry style. For a dry brining method, select elements like thyme, paprika, cayenne, and other herbs that intensify when exposed to heat. The inclusion of sugar creates caramelization which gives the skin a golden brown.
However, dry brining takes longer than wet brining. To cut time, choose the wet brining method to infuse flavors and moisture more quickly. To emphasize and bring out more of the chicken's meaty flavors, submerge the meat in a Knorr Chicken Powder brine. Pat dry afterward and season with black pepper and butter.
When mastered, brining a chicken will without fail produce food that has a rich savory flavor. Easy enough to recreate, this tenderizing method requires very few elements and no special equipment.
Chefs and food business owners can try out brining by soaking a few pieces of chicken cut-ups in water or buttermilk seasoned with a bit of Knorr Chicken Powder. You can elevate this simple combo by glazing the crispy skin in a Honey Butter Garlic Sauce or coating freshly fried pieces in Knorr Salted Egg Powder.
Fried chicken brine need not be just a basic salt and water solution. There are countless ways to creatively boost the flavor profile of your chicken, one of them is to switch your basic salt and pepper brine with Knorr Chicken Powder. Stay up-to-date with the latest kitchen tips and tricks that can streamline your kitchen operations, just like how you have learned the more efficient way of brining chicken. To stand out from the competition, check out our game-changing recipe in the next article that will surely take your fried chicken to the next level!