Rice Cooker Sushi Bake
Don't have an oven? Try this easy, no-fuss sushi bake recipe using a trusty rice cooker!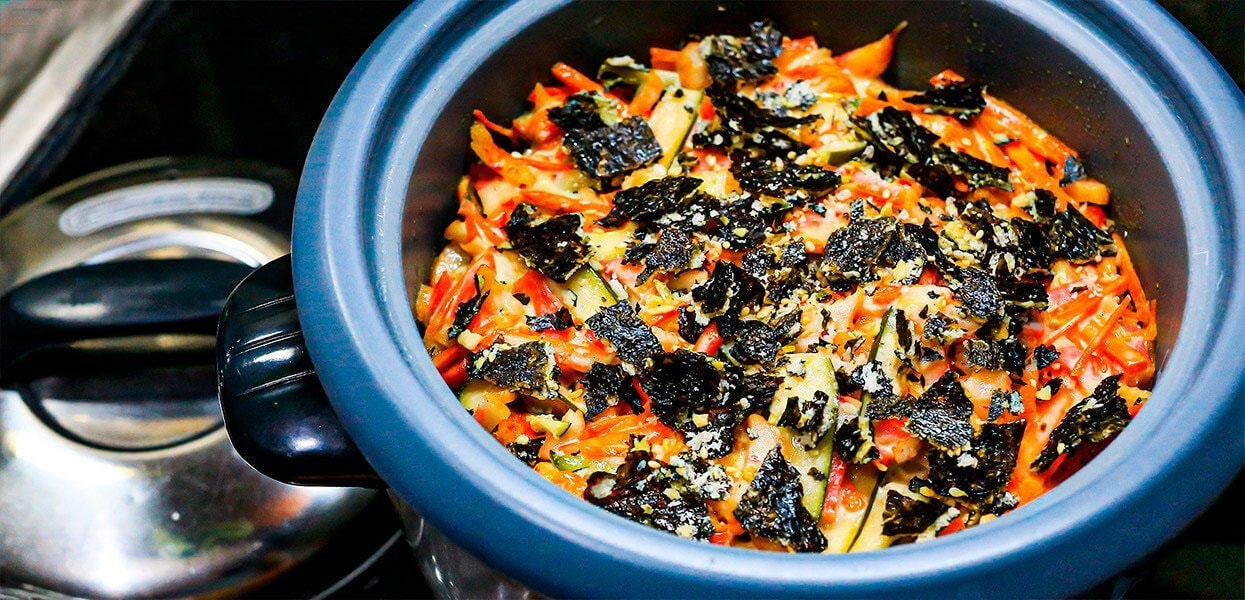 Ingredients
Dish Preparation
Kani Crab Stick, shredded

0.5 cup

Carrots, julienned

0.25 cup

Cucumber, julienned

0.25 cup

Japanese Soy Sauce

2.0 tbsp

Ripe Mango, diced

0.25 cup
Preparation
Dish Preparation

20 minutes

In your rice cooker, combine the rice and water
Cook rice until the switch turns off to keep warm.
Add and assemble the topping to your liking and let it steam for 10 minutes.