Spicy Japanese Mayo
Japanese-style mayonnaise with a delicious spicy kick! Goes well with any fried seafood, as dressing for Asian-style salads, or as sandwich filling!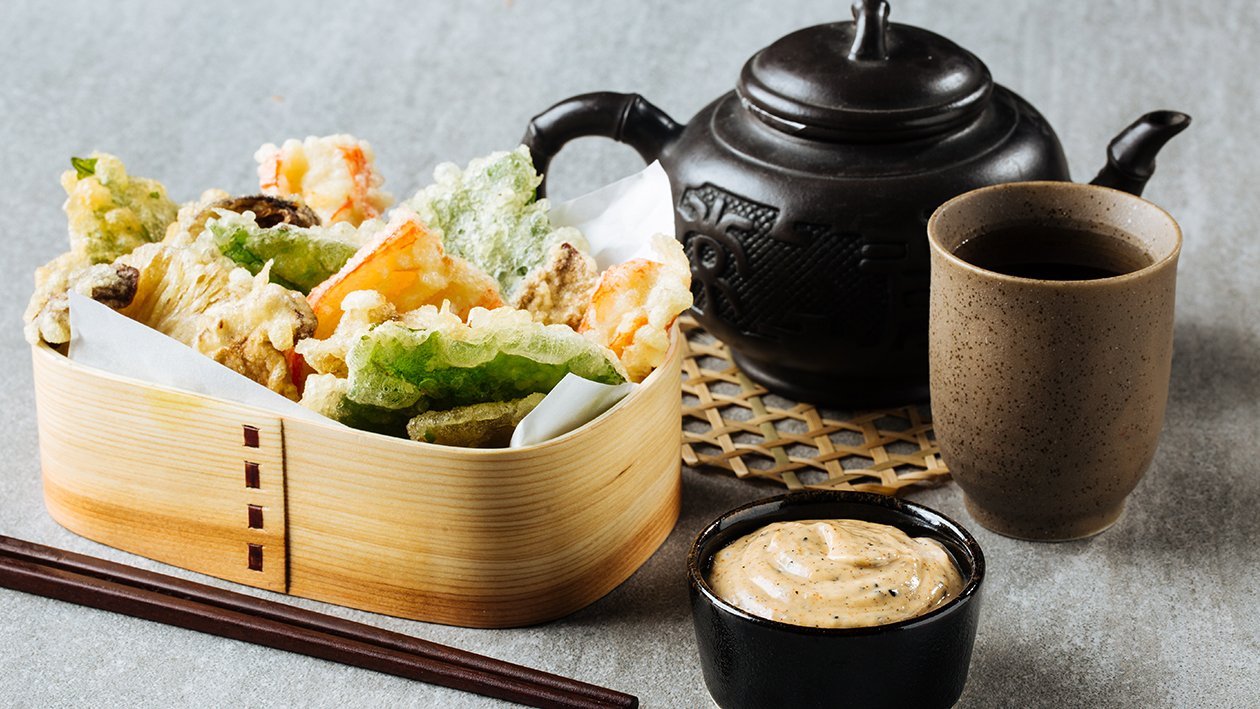 Ingredients
Spicy Japanese Mayo
Calculate the cost of this dish here:
Number of servings
−
+
Price of the dish on the menu
Total cost of the ingredients
₱0.0
Ingredient label
Name
Price in ... (use your local currency)
Quantity
% Food cost of the part
Total costs
Spicy Japanese Mayo
Lady's Choice Real Mayonnaise 5.5L
/ml
120.0 ml
0%
Lady's Choice Thousand Island Dressing 1L
/ml
60.0 ml
0%
Black Sesame Seeds, toasted
/g
5.0 g
0%
White Sesame Seeds, toasted
/g
5.0 g
0%
Cayenne Pepper
/g
15.0 g
0%
Ingredient name
Disclaimer: The prices shown are an indication, based on wholesalers in the market. These are subject to fluctuation due to seasonal change and supply. UFS can in no way be held responsible for any deviations from reality.
Total cost of the ingredients
Cost of one serving
Cost of ingredients (%)
Spicy Japanese Mayo
Black Sesame Seeds, toasted

5.0 g

White Sesame Seeds, toasted

5.0 g
Preparation
Spicy Japanese Mayo

Combine all ingredients in a non-reactive mixing bowl
Store in the chiller until serving time
Keeps in the chiller for up to 4 days