One of Chinese cooking's most famous traditional ingredients has made a grand entrance into Filipino cuisine.
Traditionally, salted egg yolk is used in iconic dishes such as salted egg crab, salted egg pork ribs and salted egg buns.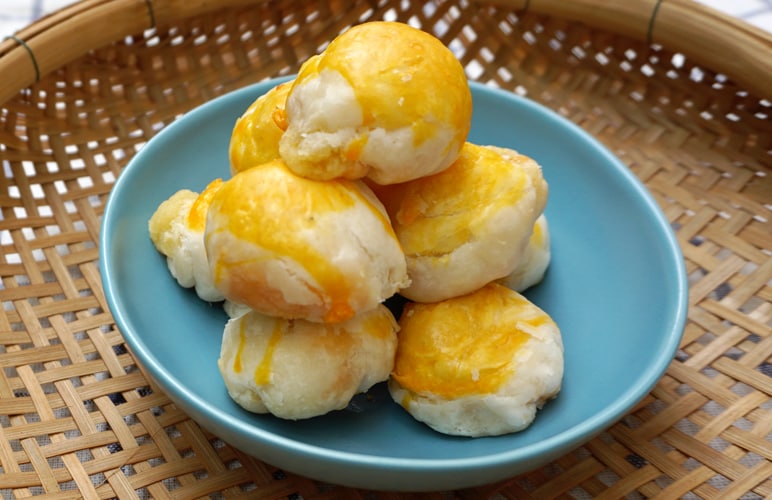 But in recent years, salted egg's repertoire has expanded into even more eateries, restaurants and bakeries in the forms of salted egg croissants, salted egg fries, salted egg muffins, and even salted egg ice cream!
Now, it's your turn to hop on the salted egg bandwagon and showcase the versatility of this ingredient through your menu. Here are 3 of our favourite salted egg recipes to help you get started.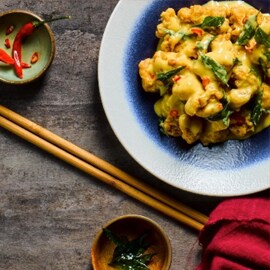 Salted Egg Chicken
Who can resist a helping of tender chicken, bathed in creamy salted egg sauce? We can't, and neither will your diners, so treat them to a delightfully satisfying meal with this recipe.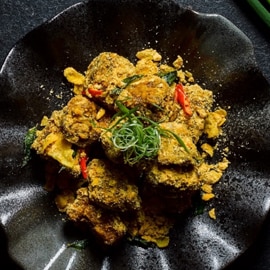 Salted Egg Pork Ribs
Showcase the intense flavours of both pork ribs and salted egg with this interesting variation of a classic dish. Flavoured with salted egg powder, crushed black pepper, curry leaves and a special blend of sauces then garnished with corn flakes, this flavoursome creation is always one of the most popular dishes at any zhi char stall. Try this recipe and make it a star dish at your restaurant now.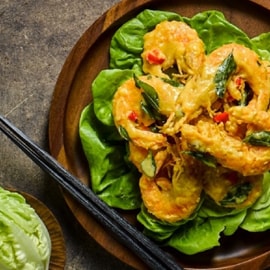 Salted Egg Prawns
This dish sits alongside cereal prawns as one of the two most loved prawn-based dishes in Singapore's dining scene. Best of all, it's easier to cook than you may imagine – all you need is the right ingredients and recipe.