Keeping up with the salted food craze is challenging, especially if there are restaurants that have claimed a dish as their new star on the menu. However, you can try incorporating salted egg yolk to your existing dishes or give a traditional salted egg dish a makeover. Whatever you serve, it's hard to go wrong with a salted egg yolk dish.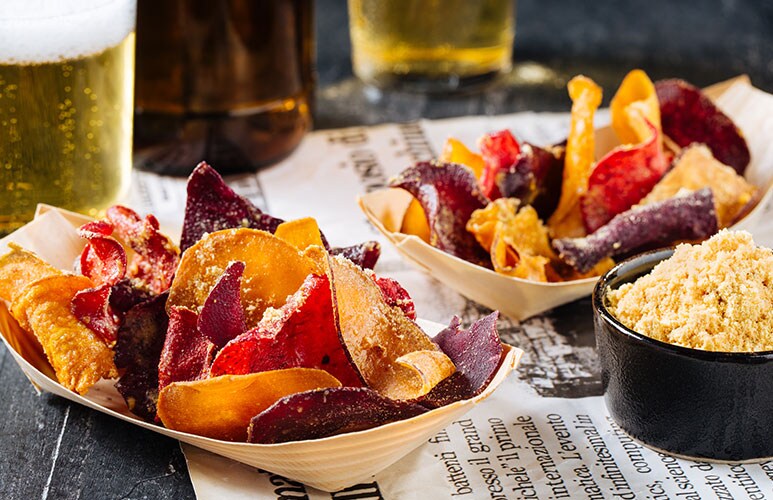 Here are 7 ways to upgrade a typical salted egg yolk dish
 
Bibingka muffins
Bibingka is a well-loved Pinoy pastry that is especially popular during the Christmas season. Try topping some queso de bola, bacon and salted egg bits to these French muffins to get delicious bibingka muffins that have the same salty-sweet goodness but are now remade with a modern base.
Make salted egg croissants instead of custard buns
The world-famous liu sha bao or salted egg custard buns became a food craze in 2011. Now, salted egg lava croissants are all the rage. A sweet, savoury golden salted egg custard concealed within a fluffy and flaky croissant – this indulgent treat is a food craze that won't go away anytime soon.
Try mussels instead of prawns
The salted egg prawn dish is a classic not to be messed with. However, baking mussels with salted egg cream sauce is another interesting take on giving seafood the salted egg yolk treatment.
Switch chicken for pork ribs
Salted egg crusted pork ribs is a savoury dish that was inspired by the all-time favourite salted egg fried chicken. This time, the tasty batter coats a stronger-flavoured meat that when fried, creates a delicate yet crisp coating. The result is a well-seasoned main course that tantalises the senses.
From pancit malabon to carbonara
It's hard to beat the fiesta-favourite pancit malabon. However, salted egg carbonara might do just that! It has the makings of a classic noodle dish – al dente noodles smothered in rich cream sauce – and when topped with chunks of bacon and salted egg, it practically has "bestseller" written all over it.
Salted egg fish skin
The geniuses behind salted egg chips weren't kidding when they proclaimed their snack as "extremely delicious." Just when you thought nothing can compare to it, salted egg fish skin definitely changes the game.
From tomato ensalada to papaya salad
Give salted egg and tomato ensalada, a popular Pinoy side dish, a makeover by preparing the typical Thai papaya salad with salted egg yolk instead. This wholesome dish perfectly balances any umami-heavy main course.