The Aristocrat Restaurant is a case study of Philippine hospitality. Among Filipino consumers, it is the unrivaled purveyor of "the best chicken barbecue in town." Multiple generations have enjoyed its signature set meal of char-grilled meat, java rice, atchara, and peanut sauce. Then there's the flying saucer, sotanghon soup, pinakbet, chicken honey, sizzling tofu, mechado, halo-halo, and many other bestsellers. But beyond its hard-hitting menu, The Aristocrat also specializes in impeccable service and exquisite operations – an affirmation recognized by the local F&B industry.
Its 85-year-old legacy speaks for itself. With numerous food businesses opening every year, longevity is a prized possession among a few successful restaurants in the Philippines. For many, five years is a good consolation, 10 is a blessing, 20 is a miracle, and anything beyond is mere luck. But, The Aristocrat never solely relied on fortune for their success. How has it survived close to a century of operations, withstanding wars, revolutions, and a pandemic? Read on to find out.
A Brief History of The Aristocrat
In 1928, Engracia Cruz-Reyes, or Lola Asiang, converted the ground floor of her family's house into a canteen called Lapu-Lapu. There, she sold her "Big Four," including arroz caldo, pancit luglog, lumpiang sariwa, and dinuguan at puto. By 1940, she converted a four-wheeled vehicle into a mobile canteen selling snacks, like the flying saucer, along Luneta. Inspired by good sales, Lola Asiang then rented a 20-square-meter space along Roxas Boulevard, which grew in size and popularity through the years. 
The location even survived World War 2. And with the help of her husband, children, and grandchildren, Lola Asiang grew The Aristocrat into the restaurant it is known today. In 1980, the relentless entrepreneur received recognition as the "Mother of Filipino Cooking." More awards poured in, but the form of praise the matriarch preferred was the satisfaction felt by every diner after each meal. All she wanted was to feed each guest like a true aristocrat. At present, third- and fourth-generation descendants continue her legacy.
At the core of managing the business are the same values the family championed 85 years ago. The goal has always been to serve good food at the most affordable prices in the cleanest and fastest way. The Aristocrat Restaurant sticks by these three keywords: mabilis, mura, and malinis (fast, affordable, and clean).
Challenges Surpassed by the Heritage Brand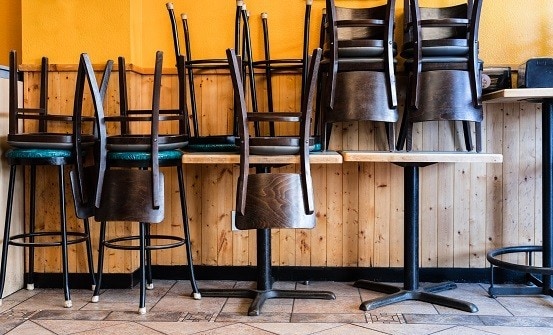 Protecting Lola Asiang's legacy is no easy task. Despite the family's desire to keep their menu and operations as traditional as possible, various circumstances have forced them to innovate. For example, the COVID-19 pandemic upended the restaurant's systems for the first time. The Aristocrat had to endure not only to preserve heritage but also to reciprocate the support from their most loyal staff and clientele. It is a case study on restaurant service, business stability, and humility.
Challenge #1: Technology

Recent events have prompted food businesses to expand their digital operations, whether for ordering, delivery, or customer relationship management. This was not among The Aristocrat's core competencies.
The solution: Invest in technology that does not diminish traditional ways. The Aristocrat started simply – expanding its social media presence, entering Viber groups, and joining delivery apps. They've also developed new procedures and increased digital marketing efforts to widen their reach.
Challenge #2: Competition
In 2020, The Aristocrat found itself competing against home-based food businesses that specialized in delivery services. Before then, the restaurant had always banked on its dine-in operations over takeout or delivery.
The solution: Pivot, pivot, pivot! Management had to introduce new dining formats without compromising standards. They doubled attention on takeout, improving their packaging and ensuring the food's quality while in transit. The aim was to deliver food that had the same flavor, texture, and appearance their customers knew.
Challenge #3: Shifting markets
The Aristocrat catered to families no matter their size. These customers preferred to dine in-store and enjoy a communal meal of classic Filipino food. The COVID-19 pandemic put a halt to this, including family-style dining that was losing popularity at the time.
The solution: The restaurant had to study and revise its portions for bulk sales. Sharing food was out of the equation. Instead, all components of a meal had to fit in one container.
Challenge #4: Increasing prices
Besides zero dining, increased prices of ingredients and raw materials worsened the situation. Supply chain disruptions, high demand, and increased competition added to the gravity.
The solution: The Aristocrat's first step was to review their inventory. In the beginning, there was a surplus. They worked quickly to use ingredients at their optimal level, maximizing output and minimizing waste. The restaurant also benefited from strong relationships with long-established suppliers that efficiently managed their supply and demand even during rough times.
Challenge #5: Ingredient quality
Any successful restaurant in the Philippines knows the role good-quality ingredients play in the path to success. But there can always be challenges in their supply and procurement. Even an established business like The Aristocrat is not immune to this situation.
The solution: They had to look for food solutions that offer stable shelf life, portability, and consistency. They ventured into trial-and-error testing to find cost-effective ingredients and products they can incorporate into their recipes and procedures. Unilever Food Solutions was a big help, ensuring the stability of bulk orders, improving dessert production, enhancing tastes, and offering healthier alternatives.
How The Aristocrat Champions People-First Culture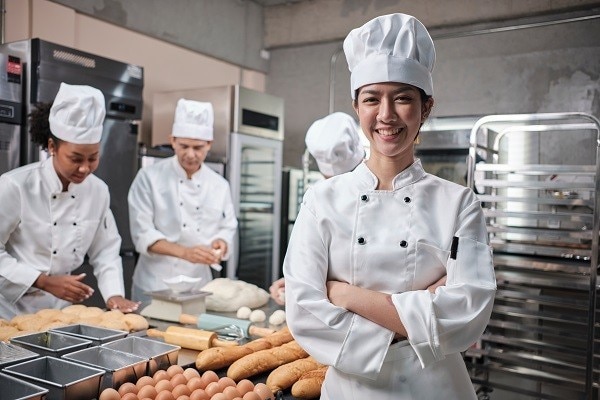 At the heart of The Aristocrat's operations is its people, who help build and sustain the brand's legacy. Compared to other food businesses, it barely faced manpower challenges during the pandemic. The restaurant champions a people-first culture. Staff and crew become family, so much so that they have employees whose children and grandchildren also choose to work at The Aristocrat.
The business has always believed in returning to the basics – its fallback when crises arise. It's what helped The Aristocrat reach 85 years, and it's what they still prioritize over exciting innovations. Fads come and go, but The Aristocrat Restaurant continues to stand strong. Sticking to your identity? It's a terrific case study of Philippine hospitality.