Boneless Chicken Inasal
Give your diners a thrill when you serve this juicy classic straight from the grill. Chefs can experiment by mixing up the herbs and spices in the marinade.
Main course
Chicken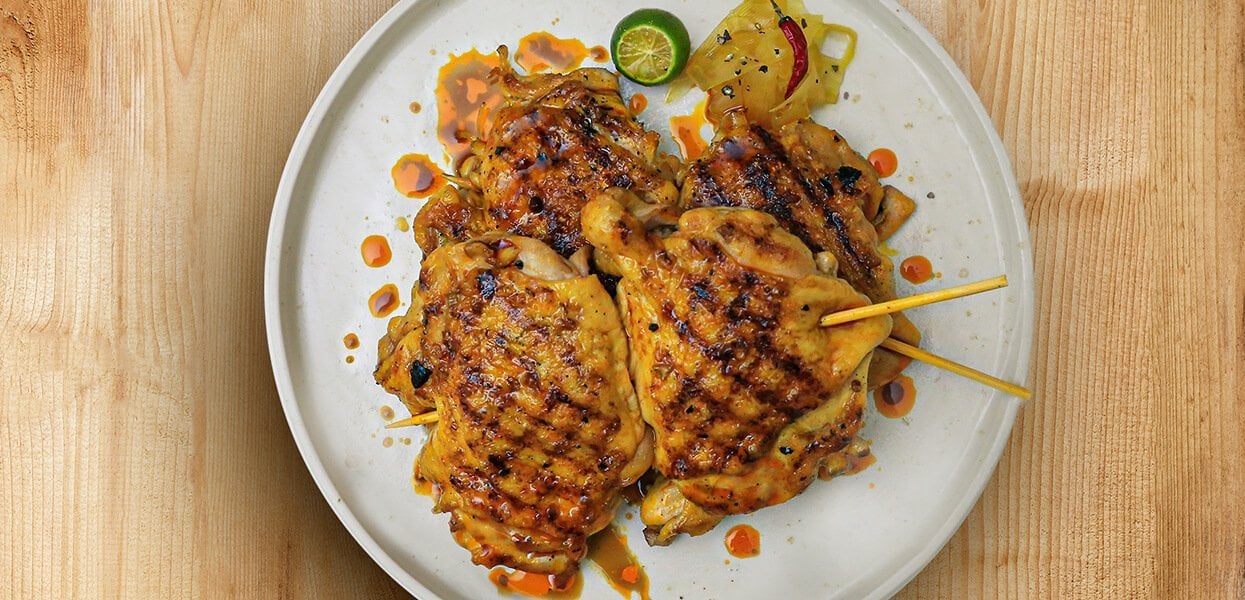 Ingredients
Procedure
Chicken Leg Quarter Fillet

1.0 kg

Soy Sauce - plain

120.0 ml

Ginger, finely minced

30.0 g

Garlic, finely minced

30.0 g

Black pepper, ground

2.0 g
Extra Atsuete Oil
Preparation
Procedure

Except for the chicken, combine all the ingredients in a bowl and mix well.

Place the chicken after and marinate overnight.

Extra Atsuete Oil

Pre-heat the grill and place the chicken to cook. Baste with extra atsuete oil. Serve with your choice of dipping sauces and side dishes.