Chicken Tocino
Reinvent the way this dish delivers its flavors. The mix of ingredients will be sure to give this classic a twist.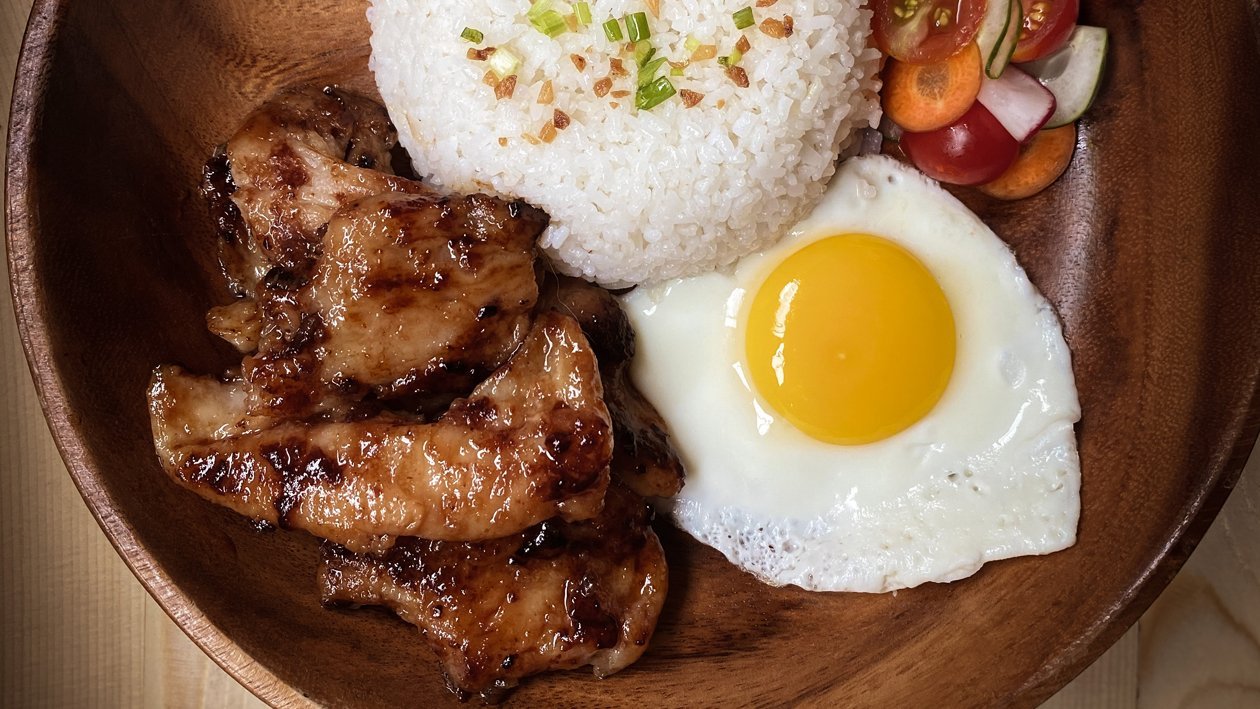 Ingredients
Meat Preparation
Chicken thigh fillet, skinless

500 g

Pineapple juice, unsweetened

50 ml
Presentation
Preparation
Meat Preparation

6 hours

In a mixing bowl, Combine everything in until well incorporated.
Adjust seasoning if necessary.
Marinate the meat for at least 6 hours.
Fry until it carmelize in color and cooked through.

Presentation

5 minutes

Serve with Garlic Fried Rice, Fried Egg and Pickled Vegetables.